I love sharing recipes and crafts and our family life but sometimes I just want to share random things that are going on. So I think Im going to start a doing a post on Saturday called "What I'm Loving". Not for rankings or page views or anything really. I just have a lot to say, all of the time. [I blame my mom. Love you mom!] So here is what Im loving lately..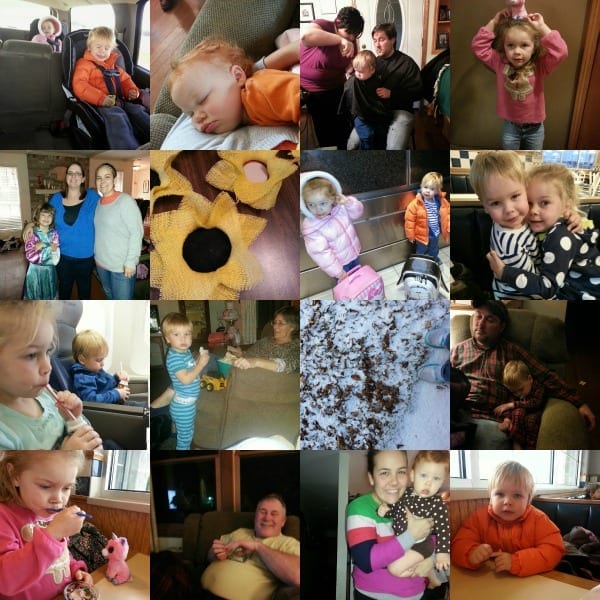 That we were able to spend Thanksgiving in Michigan with hubbys family.
That Ryley got to "play" in snow when we got there. [She put her hands on the snow in the airport parking lot.]
And on our way back home someone said "Your kids match perfectly! They look so much alike!"
That the weather has started to cool down here.. finally! Its about 38 degrees today.
That my kiddos have two sets of grandparents who love them so so much.
That 90 percent of my Christmas shopping for the kids is done thanks to Zulily. (Affiliate link).
And that I got some other great deals during Cyber Monday.
And that most of those were done from my bed. [Hollla for online shopping from your phone!]
That my friend Bobbie's Christmas crack recipe is doing so well!
That we are going to get our Christmas tree today.
That Ryley and Avery met "Santa" while we were shopping at Sam's club this week. [It was a nice older man dressed in all red with a long beard that played the part. He even handed out stickers!]
That when asked what I do I can say "I'm self employed" and then tell people about my blog.
That my kids are starting to play together nicely. Well, nicer.
What are you loving lately?