When it comes to parties I tend to do my planning a little backwards.  I normally find something on sale and then start brainstorming.  Then veer off that track and come back and bounce around like a mad woman.  Basically I have horrible party planning skills.  But when it comes to the birthday cake or cupcakes Im focused.  I saw this idea for ice cream cone cupcakes and thought 'Wow!  I've never seen that before!  How fun!'  So decided to make them for Ryley's birthday party.  Her third birthday.  A very important birthday in a little girl's life.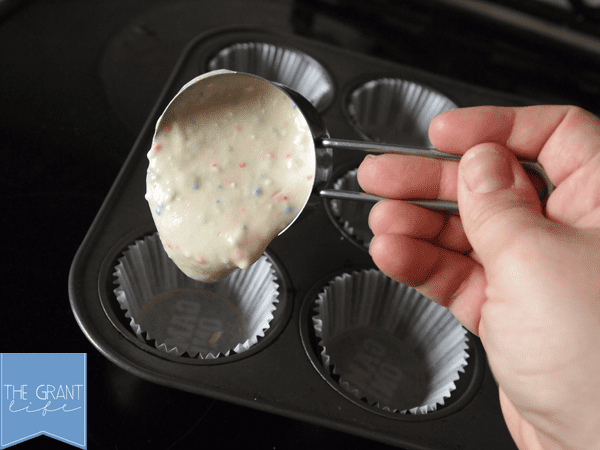 I bought funfetti cake mix and started mixing the ingredients together.  When I went to check the box for baking times there was a picture of an ice cream cone cupcake in the corner and said to check out the website for the how to.  Then when I was opening the ice cream cone box, there was also an ice cream cone cupcake on the back.  Clearly, I live under a rock.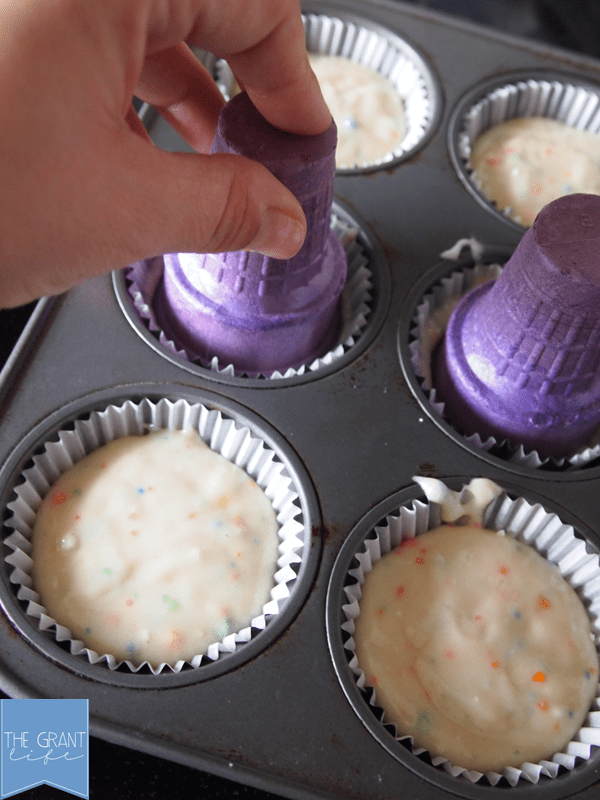 Fill your cupcake liners 3/4th of the way and then squish the ice cream cones onto the cake batter until they stand upright.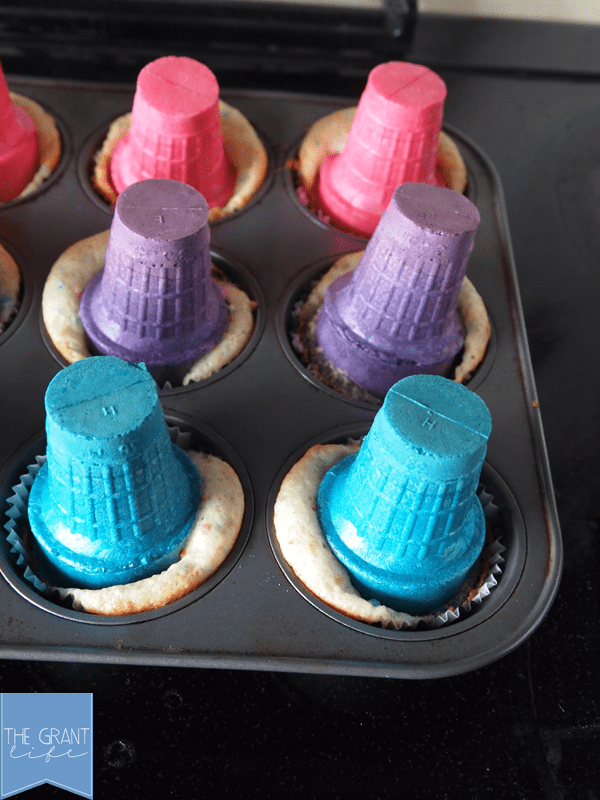 Bake according to the box but be sure to check on them half way through.  I had to push my cones back into the batter because they were wonky.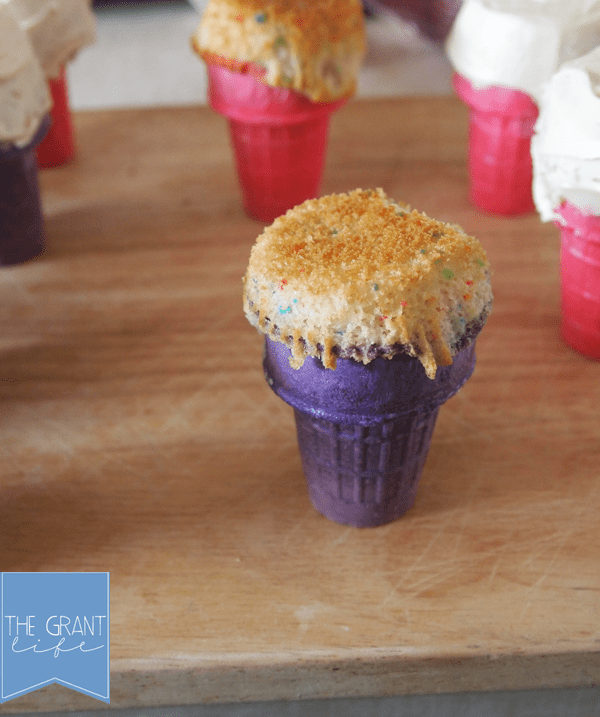 Wait for them to cool and then peel the liner off the cupcake.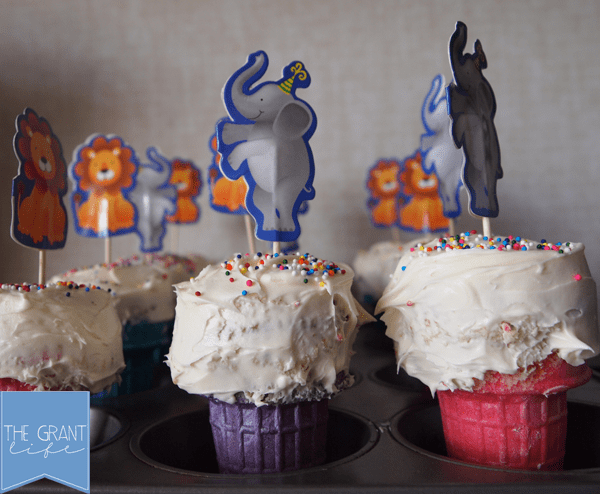 I iced them and added sprinkles and some circus toppers to go with the theme.  I set them back in the muffin tin until it was cake time.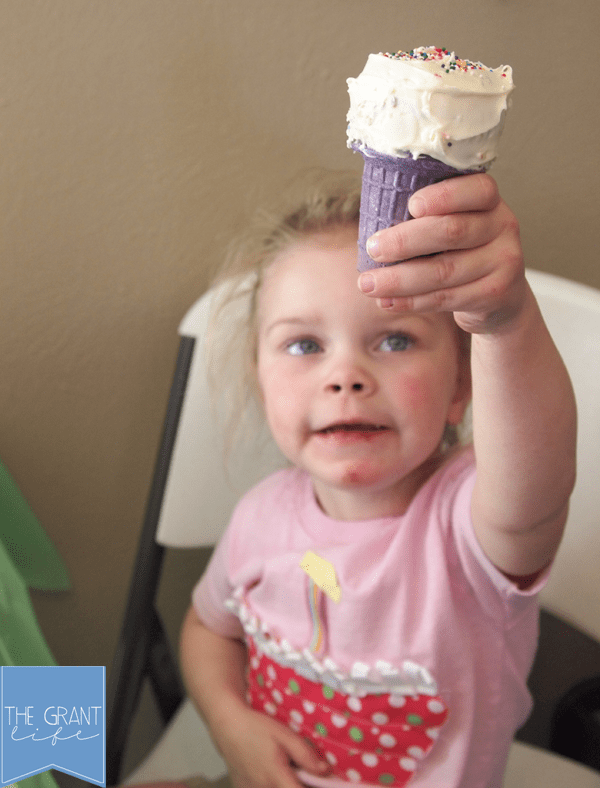 Ryley waited patiently for cupcake time.  She was very proud of her purple cone.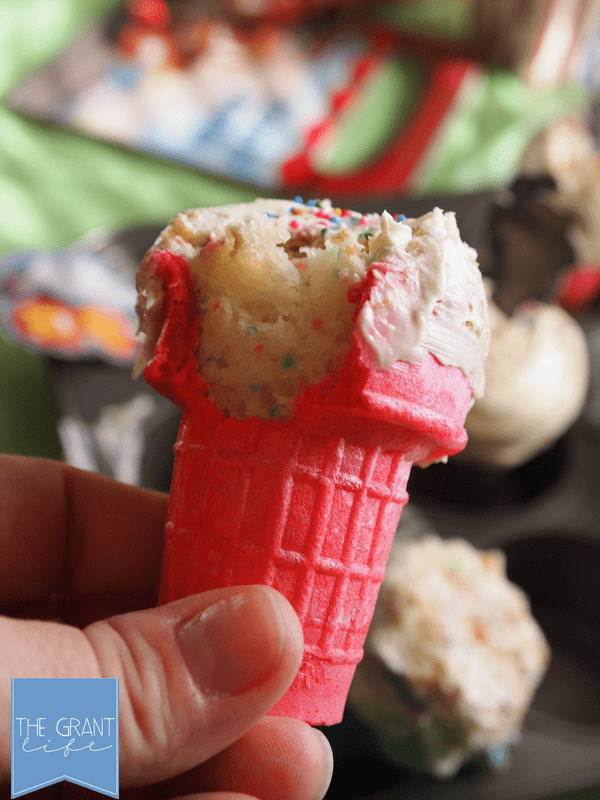 Mom did too.  I was excited to try them and see how they turned out.  They tasted just like cupcakes.. baked in an ice cream cone.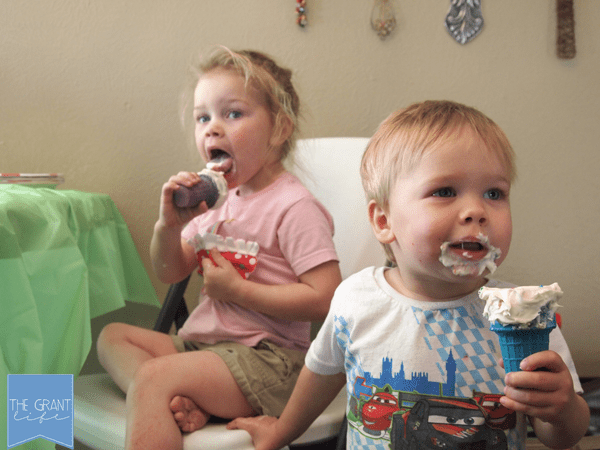 Honestly, these were the best cupcakes for kids.  There were no crumbs all over the floor from cupcakes and I didnt have to worry about cutting a cake.  The kids could still walk around with their ice cream cone cupcake and put them down if they needed to play.  I may make these for every birthday from now on!