I have always been jealous of people that are able to grow things, like flowers and vegetables and wondered How to Start a Vegetable Garden. You see, I have what I call a brown thumb. I've tried to grow my own things but it never ends well. This year I was inspired to try my hand [and thumb] at gardening again. I started my vegetable garden inside a few weeks ago and its going great! Here are my beginners tips on how to start your own vegetable garden.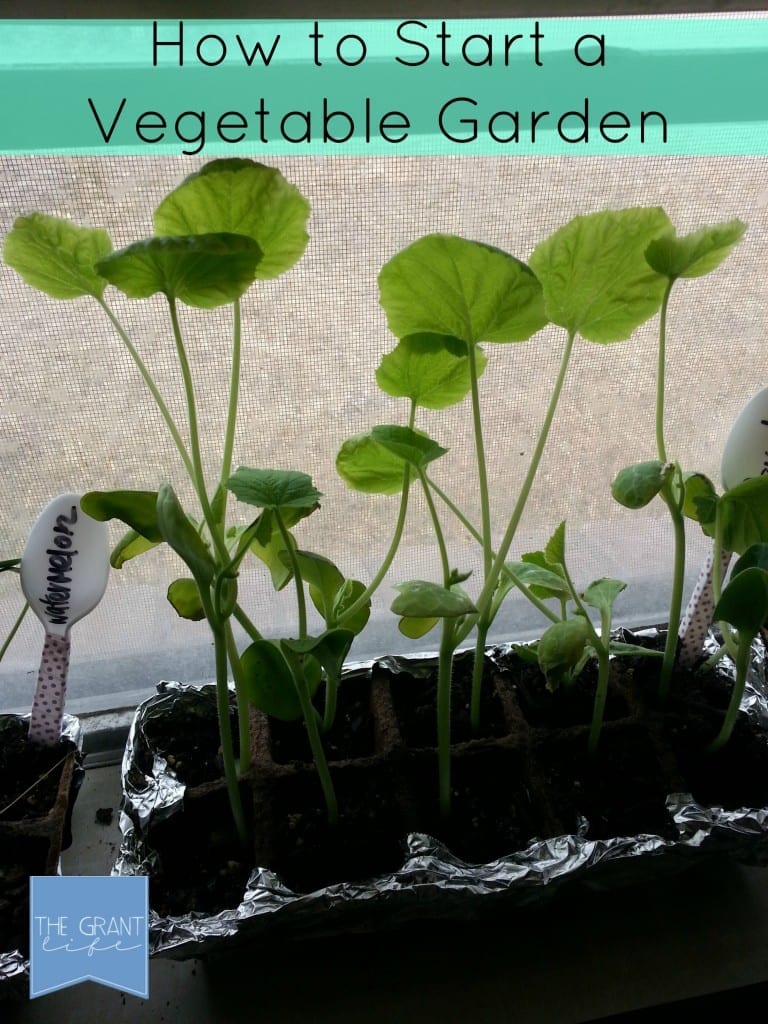 You will need:
Foil or a tray for water drainage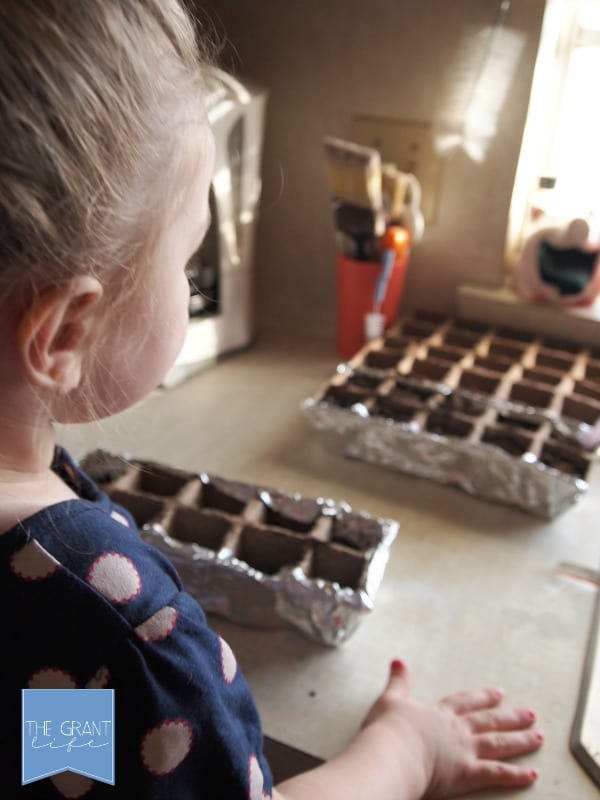 Ryley is at that stage where she wants to help me with everything. She dragged her Dora chair over to the counter and started filling my containers with me. Together we put about 1/4 inch of potting soil into our containers.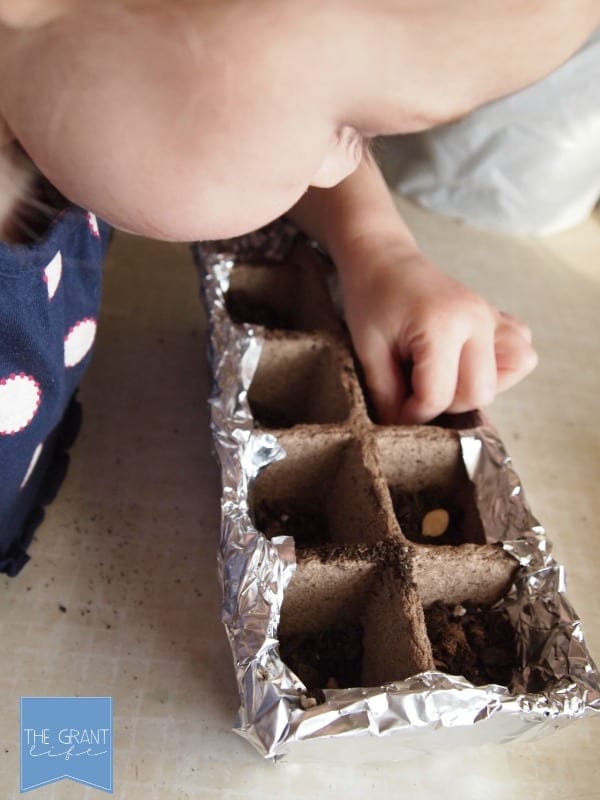 We put a seed on top of the soil. This was her favorite part. She took such care in putting those little seeds in soil. We planted squash, watermelon, onion and eggplant.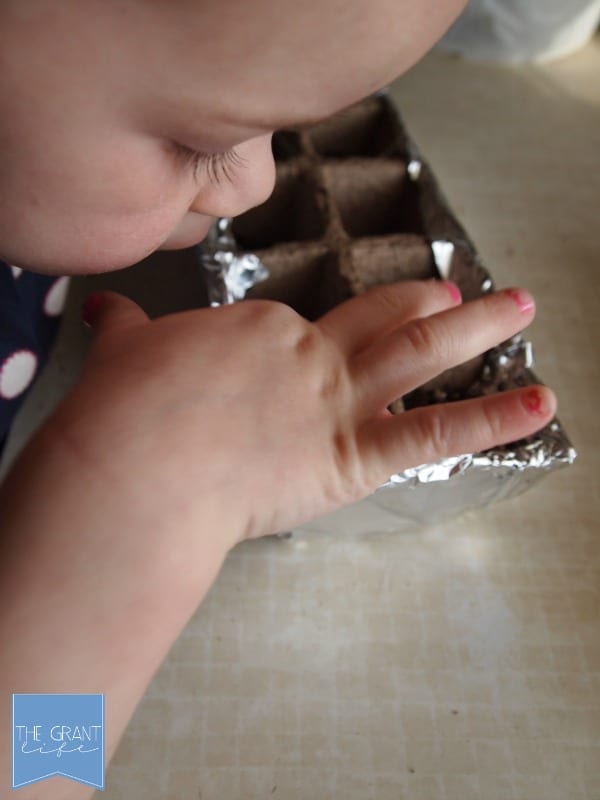 After we put the seed down we filled the pods to the top with potting soil. We gave them a little water and set them on the windowsill so they have plenty of light to grow.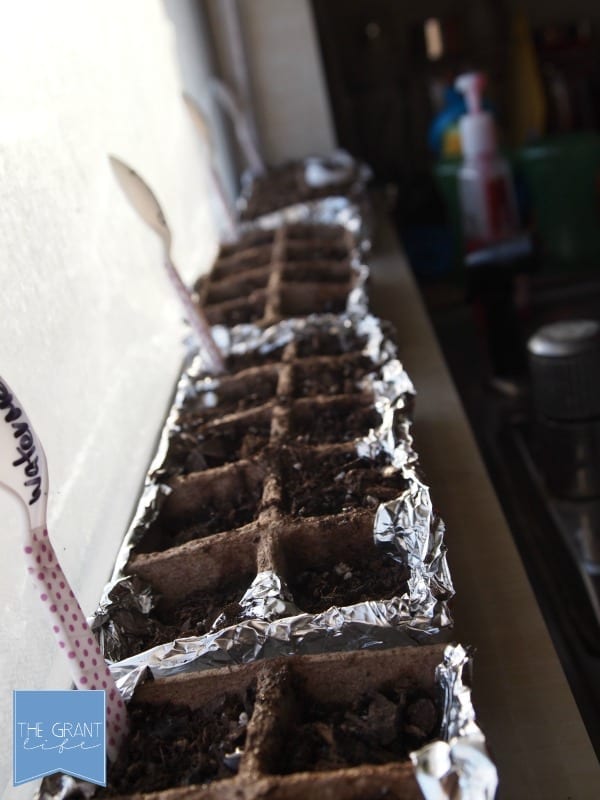 I have Ryley help me water the plants most mornings and they are doing so well! When she sees them she says 'They are growing big mommy!' in an excited voice.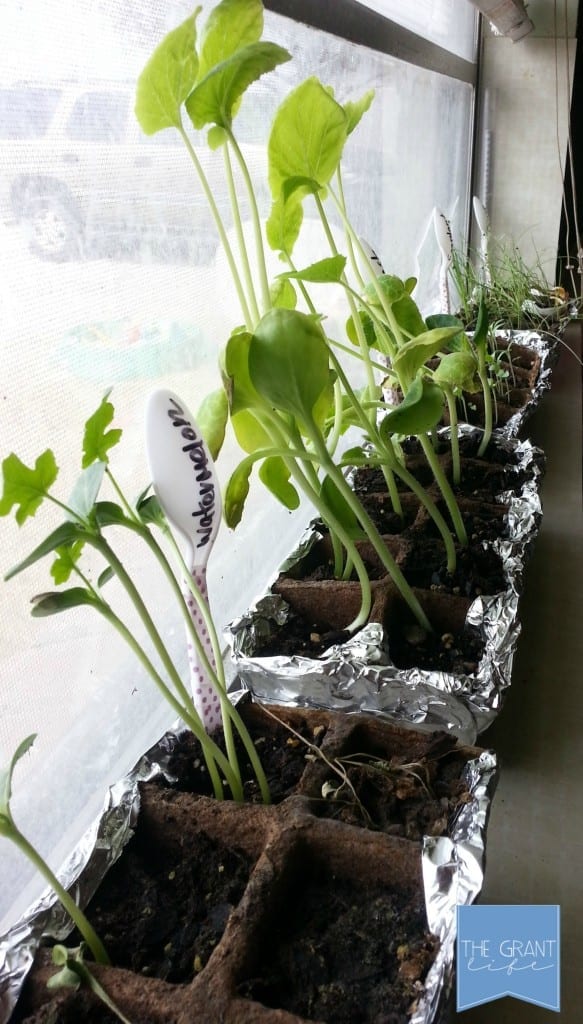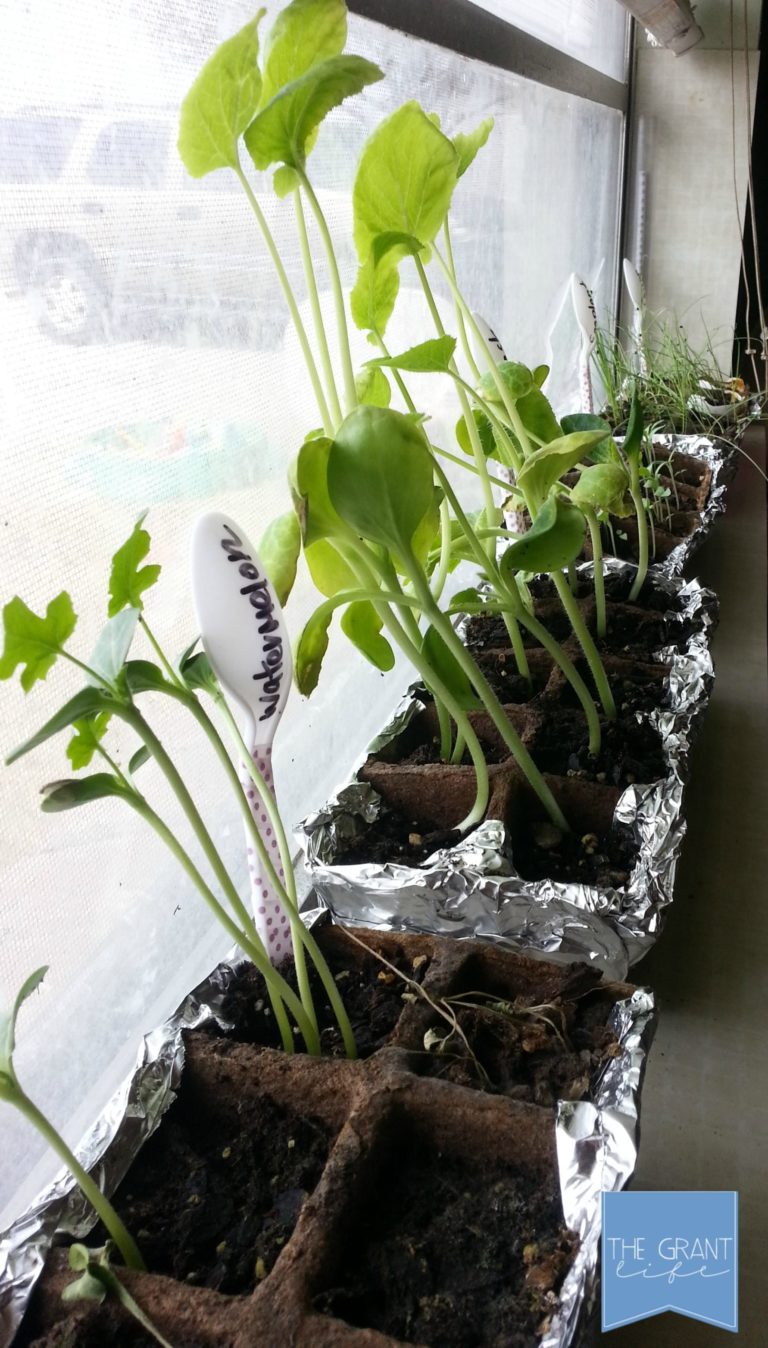 I get excited when I see them too because I no longer have a brown thumb! They are almost big enough to transfer outside so I had my hubby build a planter box. I can't wait to move these outside to the planter box!

Have you ever done a vegetable garden?
Check out how to transplant your indoor seedlings!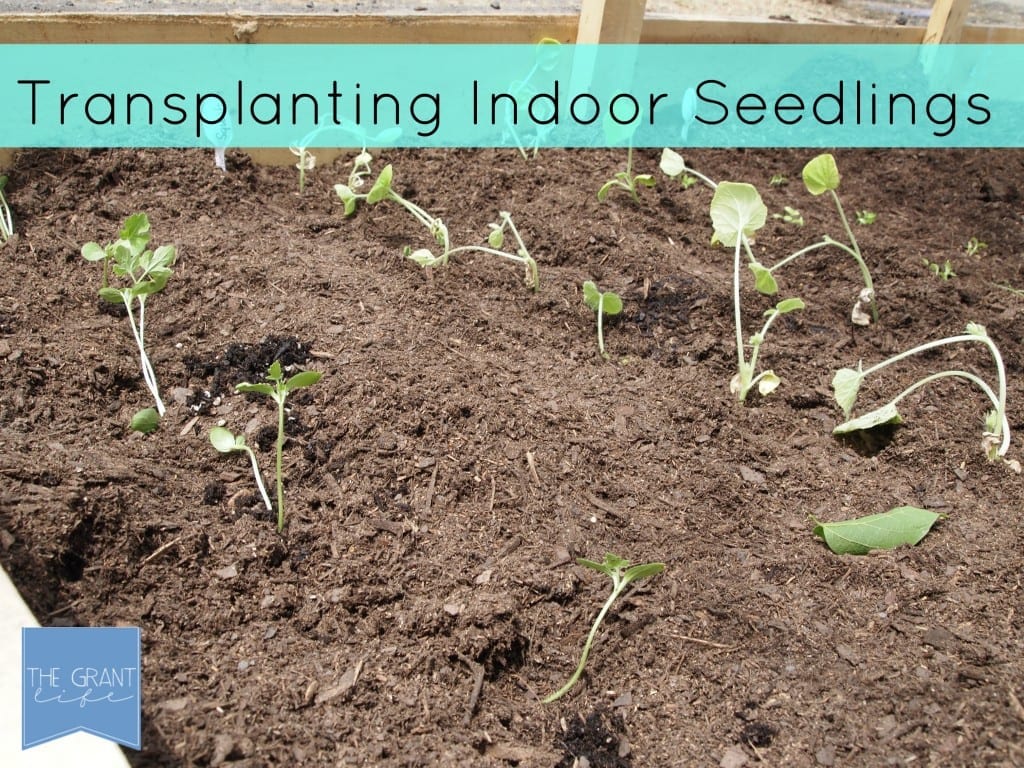 Like this post? Sign up for our daily newsletter to get more great updates!