Comments are like currency in the blog world. Or maybe they are the calling card of the blog world. They let you know that you've had a visitor and in return you let someone else know you stopped in. Plus, who doesnt love to get a sweet comment from a friend? I know I do.
So who wouldn't want more comments? They may not be the reason we blog, but they sure are a nice reminder that someone out there is reading. And cares enough to take the time to say 'hello!'
There are a few things that we can do to get more comments. Simple things that make a huge difference.
1. Remove word verification
Word verification is a tool that is suppose to deter spammers from commenting. In reality it deters everyone from commenting.
This is what word verification looks like. Im sure everyone has seen it. Its not fun.. I cant ever make out the words half the time and it always tells me to try again. Which frustrates me and makes not want to comment anymore. Not that Im upset with the blogger or the post, just that silly word verification.
Its pretty simple to remove. Just go to settings (from your dashboard) and click 'No' to remove word verification. Then save. (When I went to do this mine said 'yes'.. go figure!)
A few more notes on the comment section.
– I prefer embedded comments because if people are 'No-Reply' bloggers then you can respond to them right under their original comment. Plus its a lot cleaner looking.
– I allow anyone to comment as well. I have never had a negative comment and if I do get one it is easy to delete. I do get a few spam comments but they are no biggie.
– I dont have comment moderation which means when you comment on my site it immediately posts and I dont have to approve it.
2. Comment as often as possible
I have a rule that if I take the time to read through someone's post then I have to comment. (Even if I just say 'cute!'.. which I tend to do because thats what I think when Im reading the post.) I feel that it lets the person know I was there. Its like my calling card. And they are more likely to come back to my site and comment.
Sometimes bloggers dont comment back or they take awhile to respond. Dont let this stop you commenting; people are busy. But if you continue to comment and you never get a response, feel free to email the blogger and introduce yourself. Ive done it. Its not creepy if your genuine.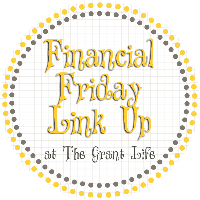 Link parties are a great way to not only get more comments on your posts but to make new friends. General rule of thumb is to comment on at least two other posts at the link party. Its just common courtesy. Plus it lets others know that you stopped by and they in turn.. comment on your site. (Ill go into link parties more soon.)
4. Write posts that matter
When you write something that you truly care about and it reflects in your post, people will notice. Trust me, anyone can throw together a blog post and get a few comments. But the posts that make a difference in someones life will result in more comments. (Even if it is a great recipe, or a new hairstyle.) Im not saying write posts with other people in mind; write posts that you are proud of and show your true self.
(Last night before I went to bed I thought of two more points about comments. Yes.. I think about blogging in my sleep.)
5. Make yourself easy to find
When you comment and dont leave a link to your site you are less likely to get a comment back. Even though we can click on the name and attempt to track them through their blogger profile, not everyone has it set up to show their personal site. And then you can never find that person and return the comment. The most common way to make yourself easy to find is by:
a. Putting your URL in your name (like you see above – Kelley @ TheGrantLife.com) -or-
b. Posting your URL at the end of your comment
(You can also make your sites URL clickable with html coding.. super easy to do and saves time finding you.)
The first few readers that you have to your blog are most likely your real life friends and family. They read your site and encourage you in real life, but if they are not bloggers they may not know anything about commenting. Which is fine, I dont blog only for comments (even I love love love them!). The bloggy world is a huge community of people just like you and me that are trying to share their stories. Find someone that you connect with and encourage each other through comments and emails. I truly have met some of the greatest people through blogging and I am happy to call them my friends.