My New Year's resolution is to be more consistent in all aspects of my life; including diet and exercise.  Im trading in my cappuccino pancakes for healthier meals like this easy banana orange breakfast smoothie with chia seeds.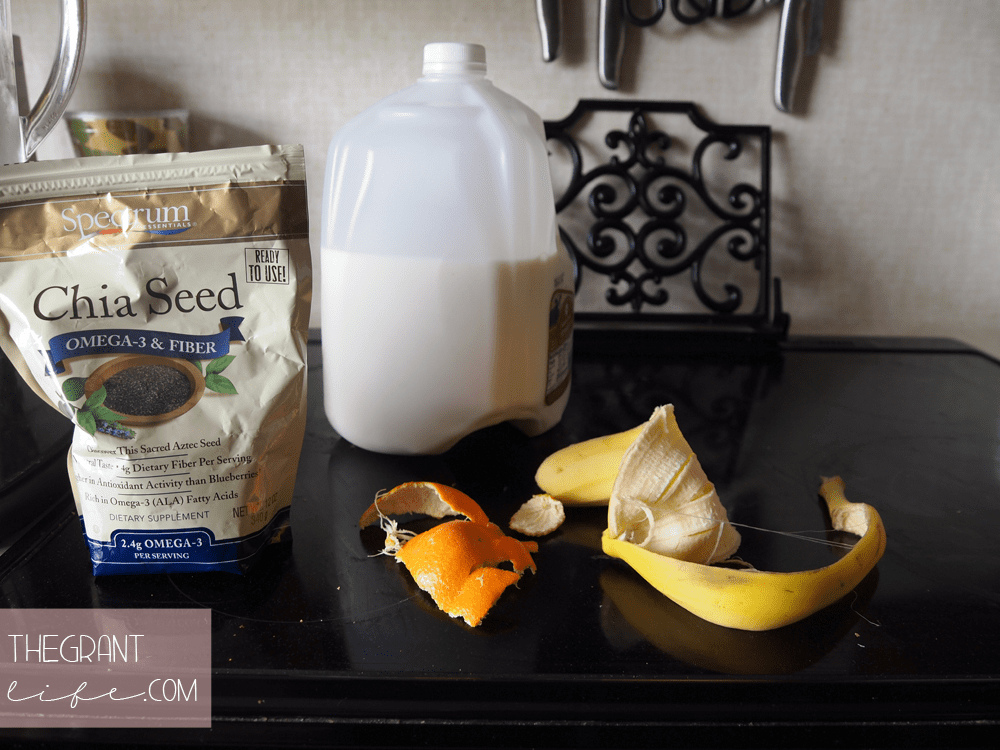 Chia seeds are similar to poppy seeds in size but are jam packed with fiber and Omega-3.  Just one tablespoon gives you 4 grams of fiber.  They dont have a taste and can be added to almost anything.  The seeds absorb water and become gel-like which helps keep you full.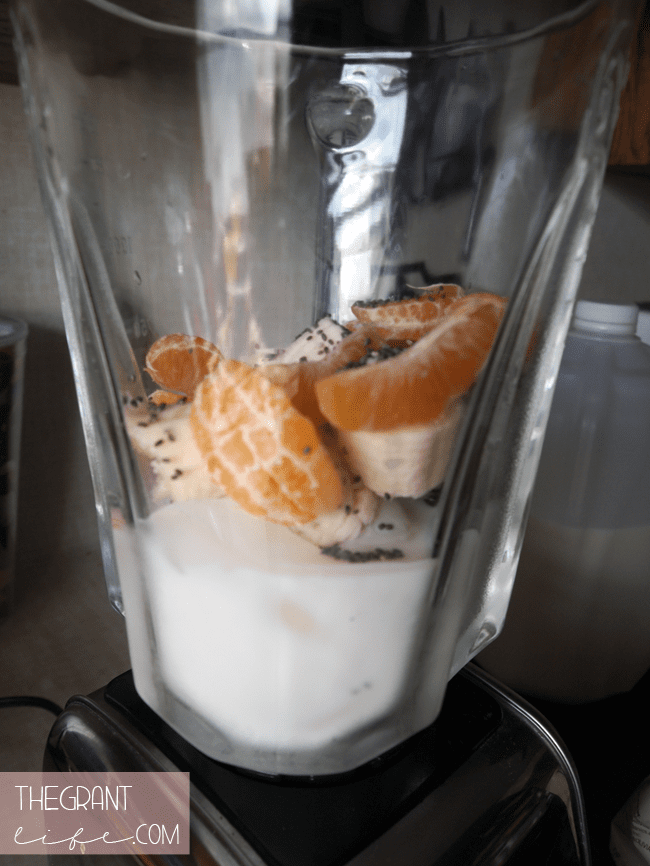 Pretty cool, right?  I added them to my smoothie and didnt even notice they were there.  My smoothie had:
one banana, one clementine, 1/2 cup of milk, one packet of sweetener, some ice and some chia seeds.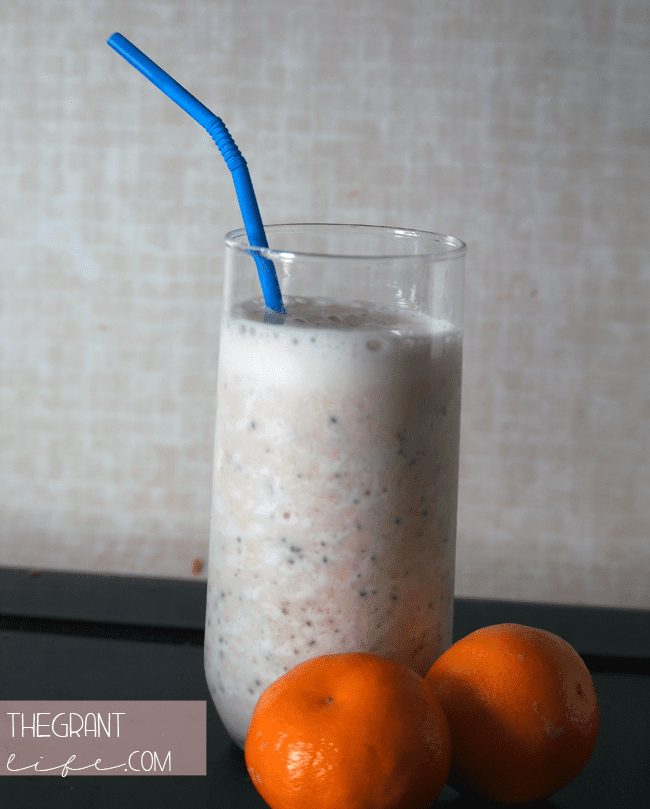 Mix in the blender and enjoy.  I like my smoothies to be on the thick side – makes me feel like Im drinking a milkshake.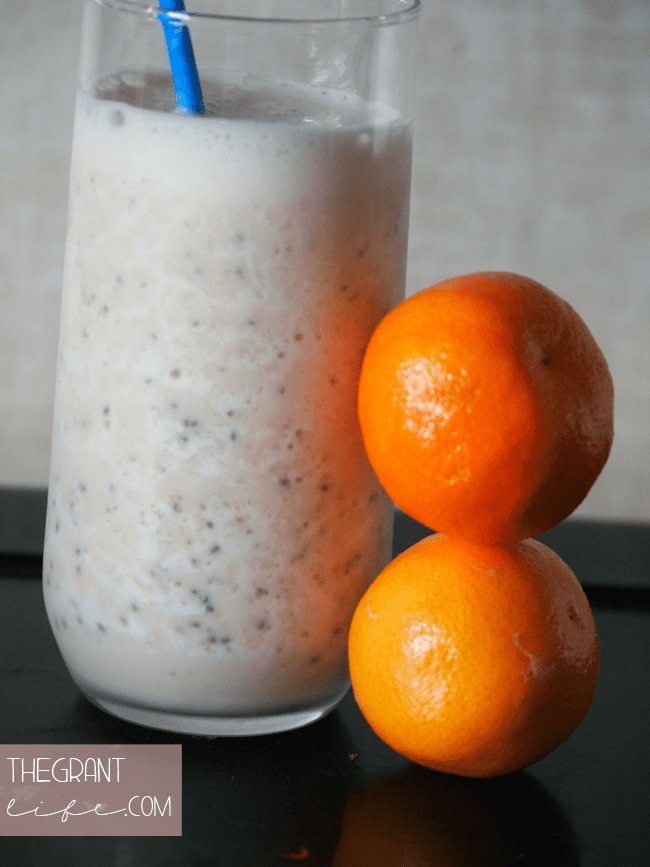 Im excited to experiment with other fruit to create new smoothies.  I think I can be consistent in drinking one of these delicious smoothies every day.
What is your go to healthy breakfast?