HALO®, the maker of the HALO SleepSack® Swaddle Wearable Blanket, offers the BassinestTM Swivel Sleeper, a revolutionary baby bassinet that makes sleeping close safer for baby and easier for mom. We received a Bassinest for review; however, all thoughts and opinions are our own.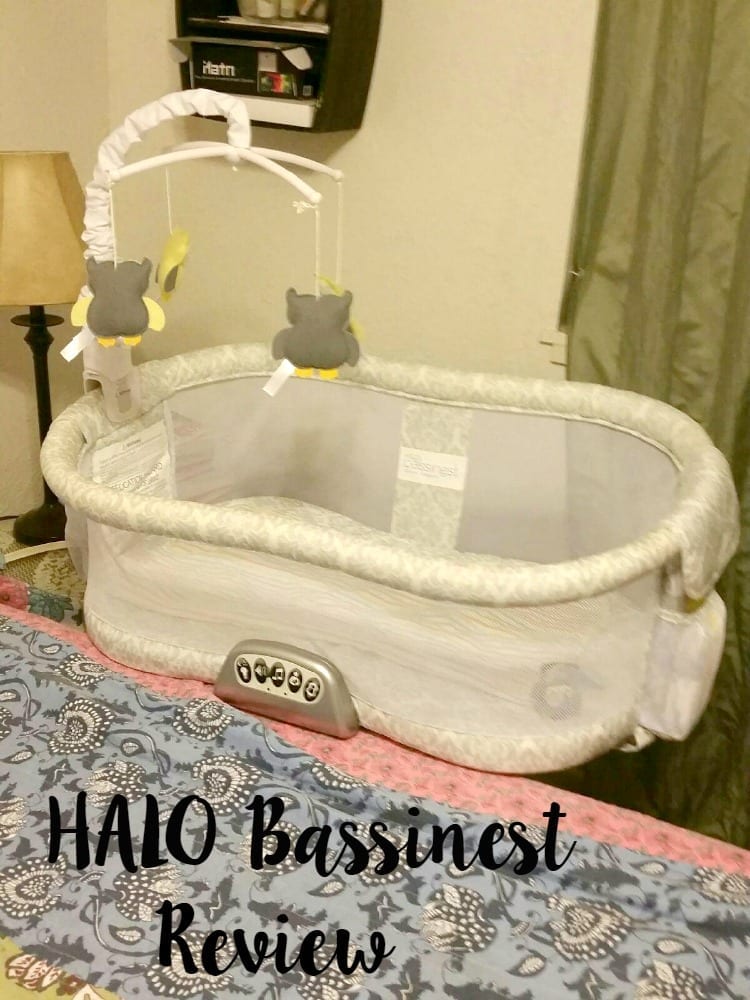 Hey yall! I can't believe that my little man is already a month old! I honestly thought that I was going to be pregnant forever. I know. HUGE exaggeration but most mamas would agree that the last few months of pregnancy are the longest. But he's here and he's totally squishable and I'm in love and I never want to put him down!
As much as I would love to stare at him all day and night, we both need our sleep. One of the things that has helped is the HALO Bassinest. I am able to keep him close and still get some much needed rest.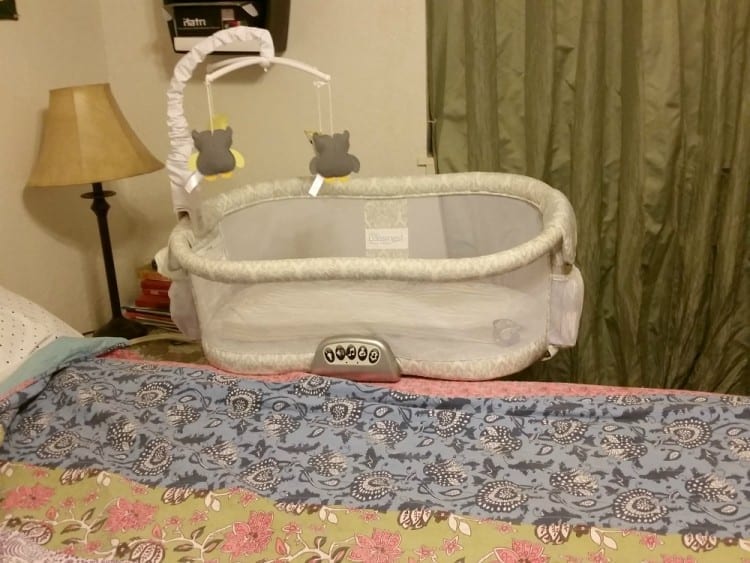 You see how close that it gets to the bed?? Total game changer! I am the nervous mom. Even when both baby and I are sleeping I need to be close. I like to put my hand on his chest to feel his little breaths. It comforts me and puts me at ease. I am able to EASILY reach over and rub Ryder's chest at night with the Bassinest.
The best part? The front sidewall of the sleeper actually collapses down for even easier access to sweet sleeping babes. And if I don't want to wake him, there is a cool night light feature that I can turn on that allows me to see his sweet face. Even in the middle of the night.

There is also a vibrate feature, soothing sounds, and a nursing timer! Ryder loves white noise so it's great for naps. I turn on the soothing sounds and the vibration and little man is happy. And safe! I absolutely love that I know he is safe and sound in the Bassinest.
We were also sent some of the HALO Swaddles too. My first two babies didn't care to be swaddled up. Ryder? He LOVES it! (I think it was all that extra time he spent in my belly!) He gets crabby every night around 8. He wants to be swaddled tight, nursed and put to bed. Done, done and done!
Check out this video to get a better idea of the Bassinest:

Did you see that? The Bassinest can literally go into bed with you! It's the perfect way to sleep safely with baby. Which is so awesome for this nervous momma. Another feature that I love is that it was so simple to put together. Avery (our 5 year old boy) actually put most of it together. He loves tinkering with things so it was neat to watch him set up little brother's new bed.
I had to help with the base set up because that this is HEAVY! Which I understand, it needs to stabilize the whole top. It just shocked me how heavy the base was when we took it out of the box.
Ok here is quick run down of the pro's and con's of the HALO Bassinest Swivel Sleeper:
Pro's
Easy to put together (our 5 year old did most of it!)
Swivels 360 degrees
Swivels OVER the bed to keep baby close
Top rails fold down for easy access
Mesh walls allow you to see baby and is breathable
Awesome soothing center with sounds, nursing timer, vibration and night light
Night light has two levels of brightness
Sound is adjustable
Nursing time goes up to 30 minutes
Cover comes off to wash
Can buy covers for the mattress pad
Storage pocket on side
Height is adjustable so it should fit most beds
Great for C-section mamas
Other accessories available (like the owl mobile!)
Con's
Base is very heavy
Hard to move entire thing (like if you wanted to switch sides of the bed or into another room)
Not portable
Recommended for babies 5 months and younger
Overall this is a really amazing product. There are a few versions that you can buy, the cheapest starting at $200. It would make a great shower gift for any new mom, especially ones that want to safely sleep with baby. I am really glad we got to try the HALO Bassinest Swivel Sleeper. It has put this nervous mama's nerves at ease!