My good bloggy friend Heather from
High Heels and Scuffed Sneakers
is sharing a simple way to save money each year.  By making your own greeting cards!  How fun is that?!
—
Hi!  Im Heather and I just wanted to share a quick money saving tip that we can all use.  Each year the average household purchases 30 greeting cards and helps support a
7 billion dollar industry
. I've often found myself stuck in the greeting card aisle searching for the "perfect card" and
paying $5 a card
to show the card recipient how much I care. 
I realized that the best way to show someone you care is by telling them and guess what?!? I can tell my loved ones how I feel with a blank heartfelt note all while saving myself quite a bit of money! (HOORAY!)
I purchased 50 double-sided cards (envelopes included) at Hobby Lobby for $6 (that's .12 a card friends!) and found some supplies at the house (free!) to create a simple handmade cards for my loved ones.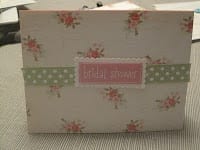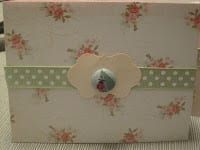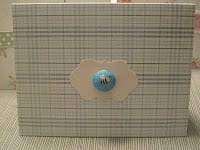 Aren't they sweet? I'm not a natural photographer but I think you can see the precious details! 
I am now ready to celebrate upcoming festivities with a sweet card that cost me a fraction of the price!
What do you think?
—
Thank you Heather for this awesome post!  Im going to have to start making my own cards.. yours are so sweet!  Make sure yall stop by
Heather's blog
and say hello!