Can you believe that it's almost Easter? As in less then 2 weeks away? And it's just not Easter with some eggs! If you have are like me then you buy way too many eggs and have way too many leftover. We tend to die at least 2 dozen the weekend before Easter with the kids. Needless to say I am in desperate need of egg recipes during Easter time.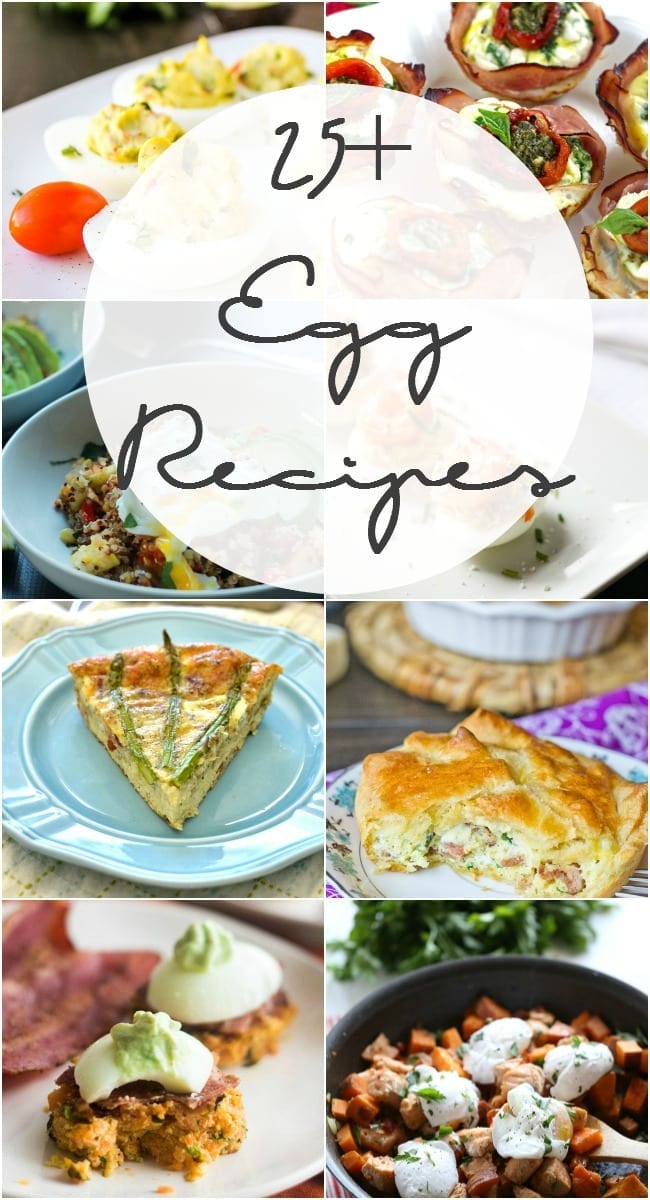 Are you looking for more egg recipes in your life? Gah, I know I sure am. My kids and I are egg eating machines. And the hubby too. We are an egg eating family really. Here are over 25 plus recipes for you and your egg eating family as well!
And be sure to sign up for our recipe updates! Hot fresh recipes delivered right to your inbox!