Its officially summer in most places and that means that the kids are home all.day.long. And if you are like us and live where it is blazing hot during the day, then inside activities are the best. Its hard to contain my kids energy so when we are stuck inside I try to have them focus on fun crafts. They both love to paint and experiment with new textures so it works out great. I've rounded up some easy summer crafts for kids to share today! You know, in case you want to keep your sanity this summer.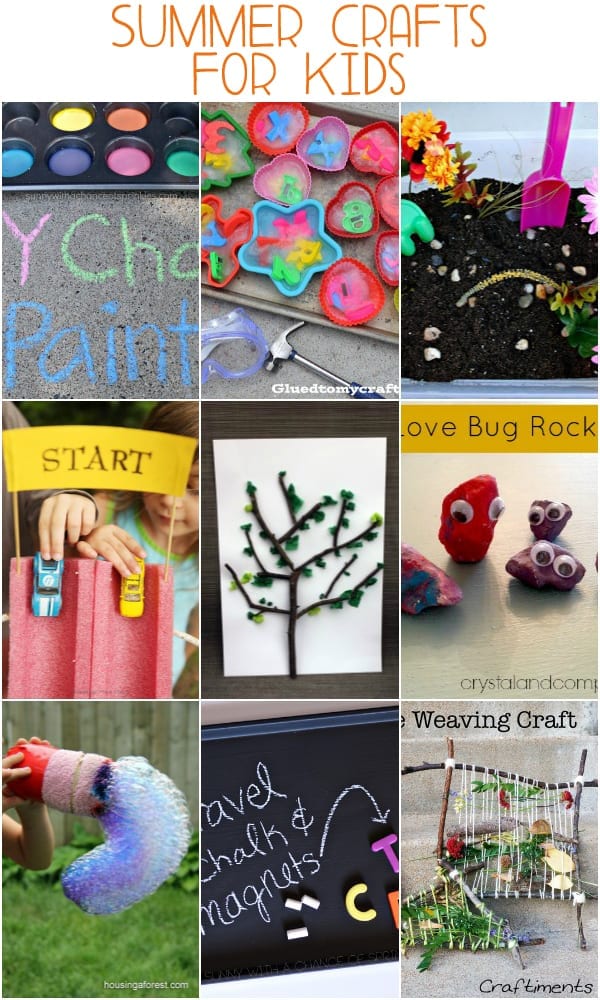 Tissue Paper Tree :: A Nation of Moms
What's your favorite thing to do indoors during the summer?
Want more of the Grants? Find us on Facebook or Twitter or even on Pinterest!
Check out these great activities for kids too!
And be sure to sign up for our emails!