I have recently really started to enjoy cooking.. and by recently I mean when pinterest came out.  [Ha.  I kid.  Kinda]  I think we all can spend hours browsing the amazing recipes, the stylish outfits and the dream houses.  It feels like you can plan, make or do anything according to Pinterest.  Today Im going to share a recipe that I dreamed up and made a reality.  A heavenly reality.  Its the perfect amount of sweet and crunch all rolled into one easy homemade recipe.  
4-6 Eggs
6 Slices of Bread
2 tsp Vanilla Extract
Shredded Coconut
Glaze:
1/2 cup Butter
1/4 cup Brown Sugar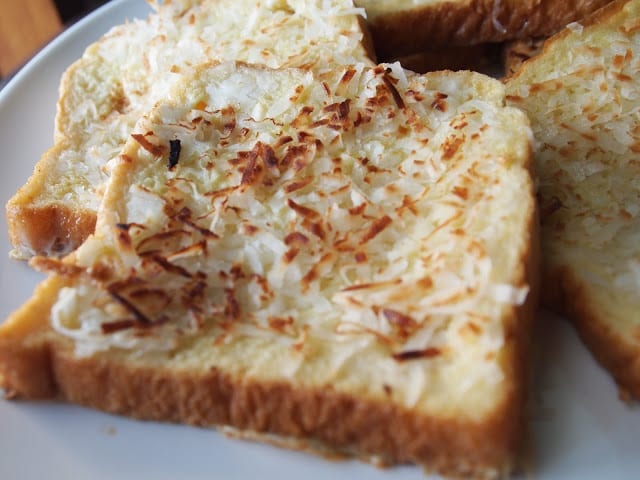 Im sure everyone knows how to make french toast but I just going to go through my recipe like you've never made it before.  Just in case someone really hasnt made it and is truly missing out.
1. Whip eggs until fluffy in a bowl
2. Mix in the vanilla
3. Coat both sides of the bread with egg mixture
4. Put on skillet or griddle to cook
5. Sprinkle coconut on side that is face up
6. Flip and cook until coconut is toasted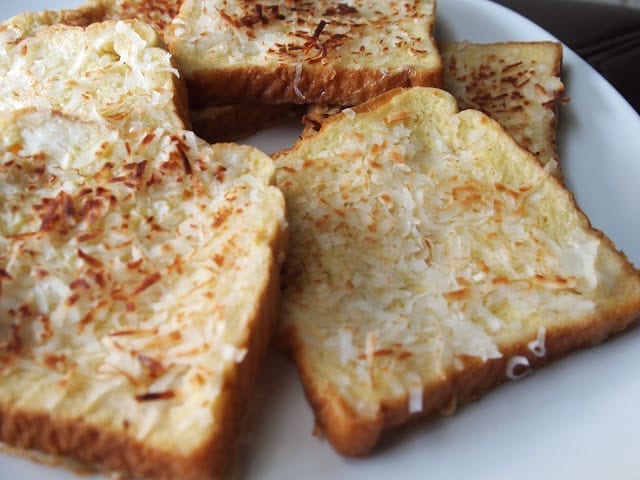 Glaze:
Melt butter in small saucepan.  Add brown sugar and mix until blended.  Bring to a boil, remove from heat and serve over french toast.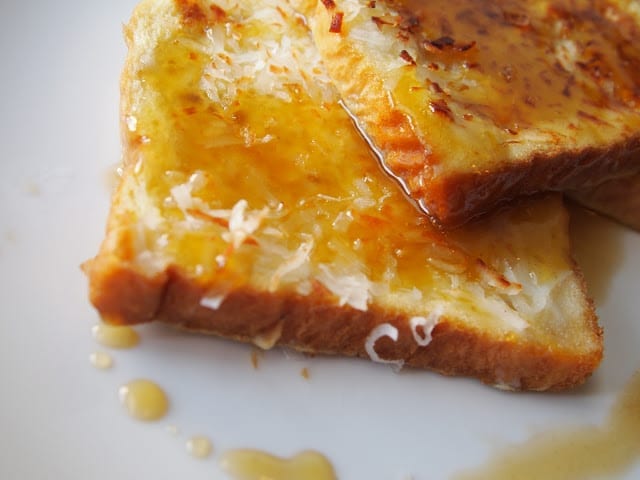 Heaven.  The glaze turns almost caramel-y and is so delicious over the toasted coconut.  This is going on my menu forever.  I would love to have it once a week but my metabolism tells me otherwise.  And my thighs.  On a totally unrelated note.. anyone wanna be my workout partner?  Ha!  I kid.  Kinda.
What is your favorite breakfast meal?