Doesn't this sound fancy?  
Sauteed
.  It just means I cooked the apples in butter.  But lets pretend that it means something fancier then that.  [Cool?  Cool.]  We are a breakfast loving family over here, but momma is fan of
easy homemade recipes
.  This sauteed apple and cranberry oatmeal is the best of both worlds.  Delicious breakfast, easy recipe.
Ingredients:
Butter
One medium apple
Cinnamon sugar
Dried cranberries
Quick oats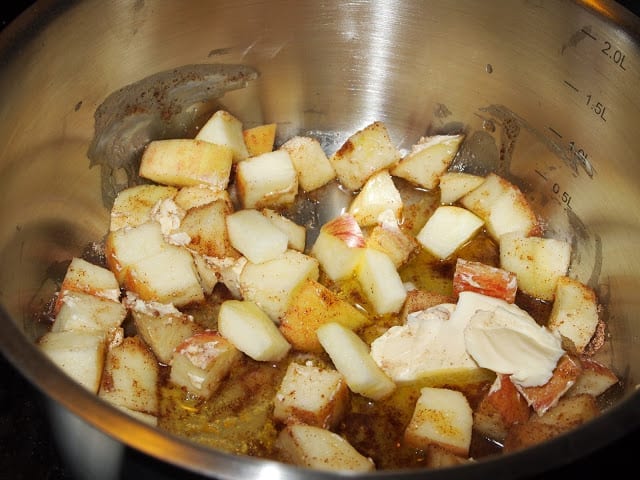 Start by sauteing your apples.  I used maybe a tablespoon of butter and some cinnamon sugar.   Cook for about 5 minutes or until your apples are soft.
See?  It wasnt that fancy after all.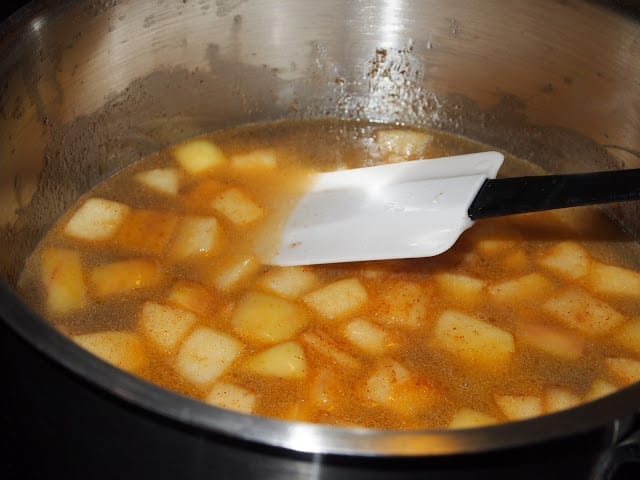 Add your water and bring it to a boil.  Your water is going to look kinda gross but dont worry it gets better. So much better.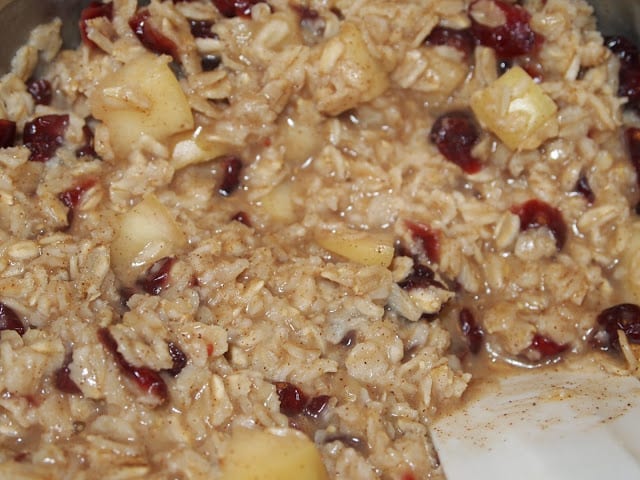 After the water boils add your cranberries.  Stir in your quick oats and cook until tender.  I like my oatmeal thick so I cook it about 3 minutes.
Its starting to look delicious now.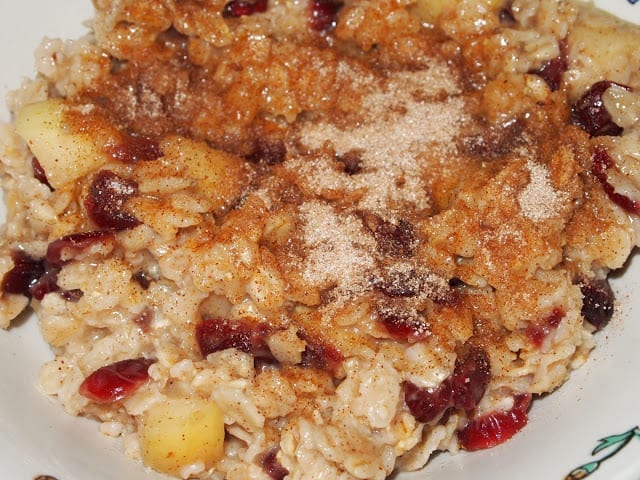 Spoon into bowls and
cover with
 add cinnamon sugar.
And if you have a toddler, spoon some into their bowl too.  And if your toddler is like mine watch them pick out the apples and cranberries while saying 'Ewwww'.  Yup.  Thats my girl.  That just means more for momma!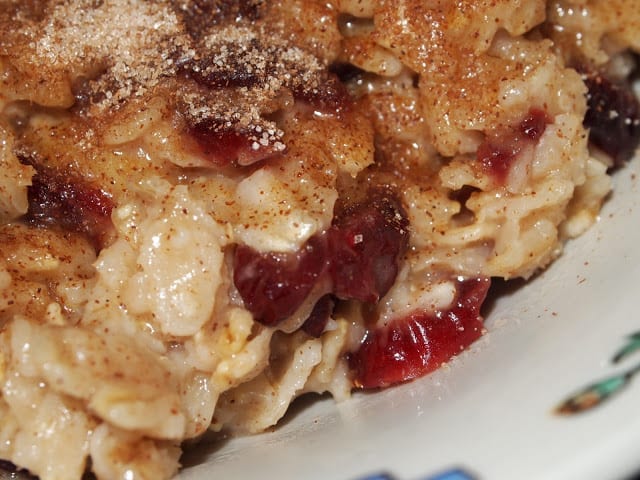 Ahh.  Hello friend.  So we meet again!  This was such an
easy homemade recipe
and it even sounds fancy.  Its perfect for the fall or anytime you have an abundance of apples.  We always have dried cranberries on hand, they are one of my favorite things to cook with!  It will be fun to experiment with other flavor combinations soon.
What do ya think.. worth trying?  Im not going to lie, its kinda delicious.  One of our new breakfast favorites!