Im a big fan of quick and easy recipes.  When my kids are hungry, they are hungry.  And on top of being hungry, I don't have time to keep checking the oven with two kids running around.  And trust me, they run circles around me during dinner time.  [Well, they run around me all day long, but faster and louder while Im trying to cook.]  To save time and my sanity I created these Italian meatloaf muffins.  They are an easy homemade recipe that are delicious with a healthy twist and cuts down on cook time.  Basically, they are one of my dinnertime favorites.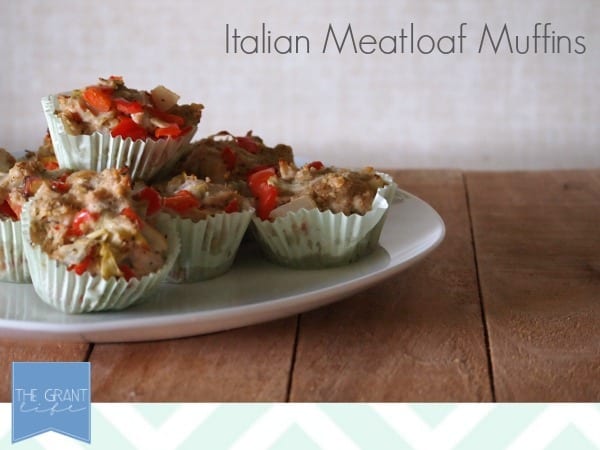 To make your own Italian meatloaf muffins you will need:
One onion
One bell pepper
Jar of artichokes
1 Cup Italian bread crumbs
1 pound ground turkey
Cupcake liners (optional)
Preheat oven to 350.
Chop your onion and bell pepper.  [I love sweet onions and red bell peppers.]
Sauteed your onion, bell pepper and artichokes in a pan for about 10 minutes.  Let cool for a few minutes.
Mix together together your ground turkey, veggies and the cup of bread crumbs.  I use my hands because its easiest.
Add to cupcake liners in the muffin tin and bake fro 15 minutes at 350.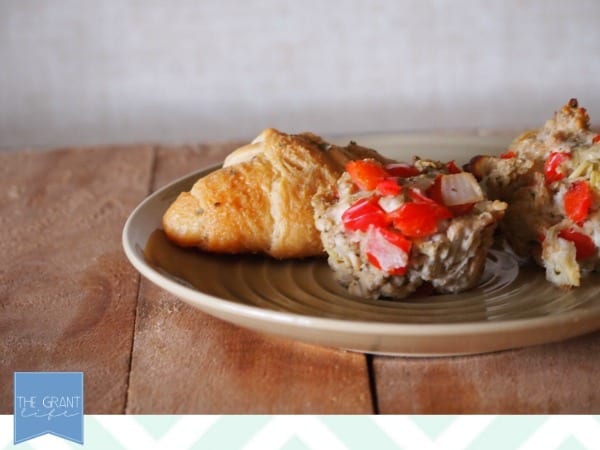 Total time from start to finish is about 35-ish minutes.  And these are something that my husband loves as well as the kiddos.  [I don't tell them they are healthy-ish.]  They are full of veggies and the ground turkey is leaner then hamburger, but you can't tell the difference in these meatloaf muffins.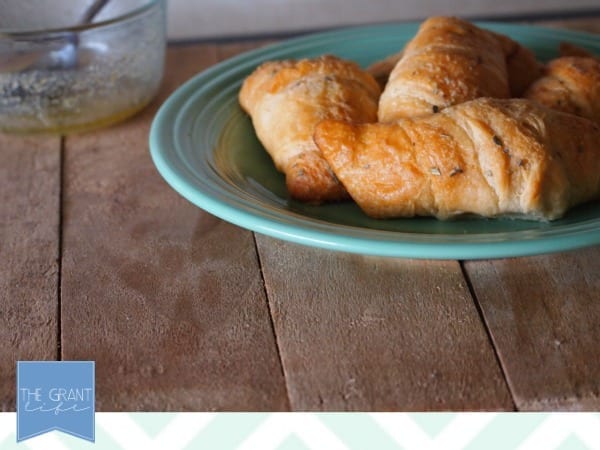 I normally add a roll to the meal too.  I made basil crescent rolls by adding basil to melted butter and drizzling it over the warm bread.  [I just drooled a little thinking about these.]  Easy peasy and everyone is happy.  Especially momma.  And that's all that matters right?  [Right!]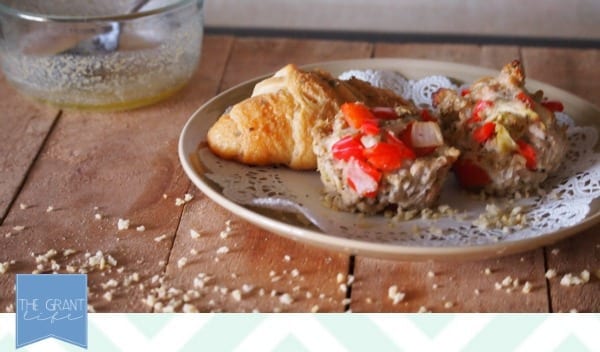 What is your favorite time saving dinner?
These are a few of our other favorites: