My kids love ketchup.  They can and have made whole meals out of ketchup.  Sometimes I like to mix it up and add actual food to ketchup feasts.  And what goes better then homemade chicken nuggets?  Chicken nuggets and ketchup go together like mac and cheese, spaghetti and meatballs, lamb and tuna fish.  [I couldn't help myself.]  Today Im going to share my super secret homemade chicken nugget recipe that will sure to please even the pickiest eater.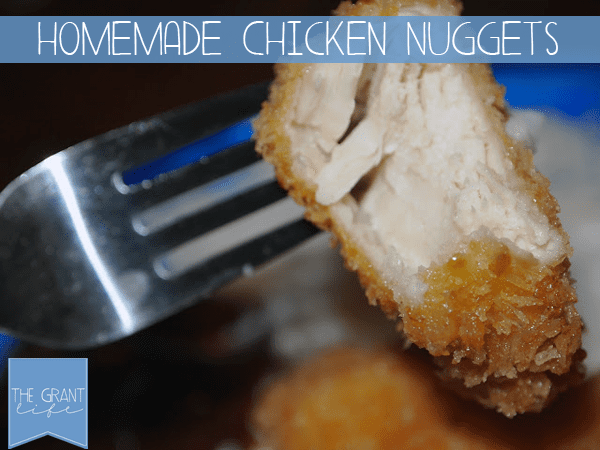 You need 5 things to make these nuggets – boneless, skinless chicken breasts, flour, egg, panko and oil.
They secret to really crispy chicken nuggets is how you bread them.  First you roll the chicken in flour, then coat it with egg and then cover it in panko.
Flour –> Egg –> Panko = Crispy chicken nuggets.
Then you fry them until they are golden brown and there is no pink left.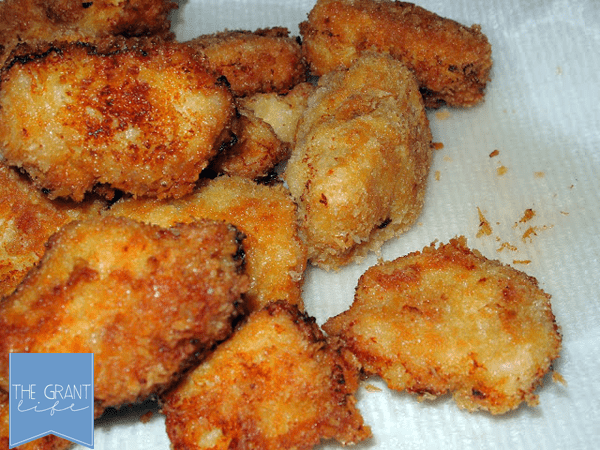 The panko turns out so crispy and the inside is still juicy.