My kids have been asking every day for the past two weeks if its time to go trick or treating yet. They have their costumes already and Ryley asks to wear hers everyday. She's going to be Cinderella and she's convinced that Im going to be Princess Ariel. She even asked her grandma in Michigan via Skype last night what she was going to be for Halloween. Needless to say, they are both super excited. So to calm the monsters for a few more days I created these easy ghost marshmallow pops that are seriously the easiest thing I have ever made.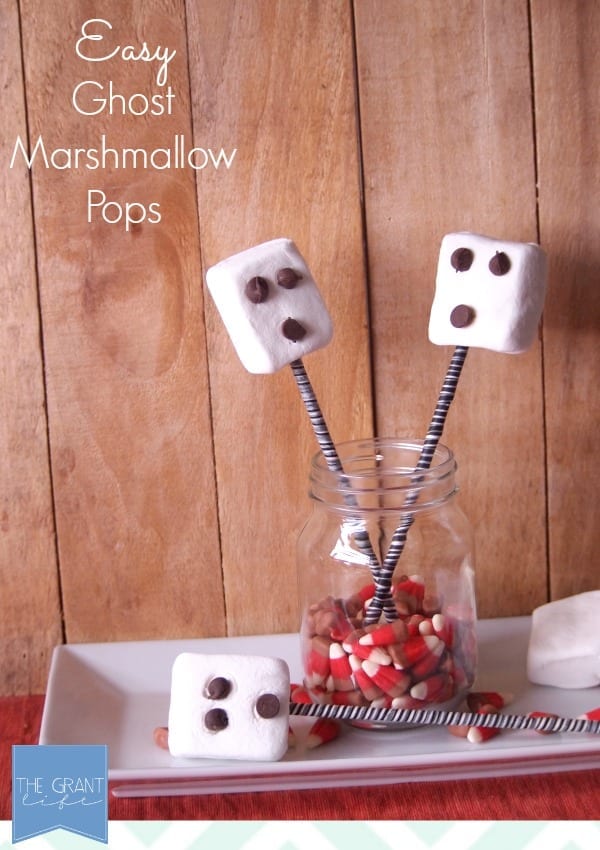 I found these super cool stacker marshmallows at the grocery store and had to buy them. They are rectangular and the package says they are for smores. I had other ideas for them and bought a bag. Everything else I had on hand. To make these super cute ghosts you will need:
Stacker Mallows [or any kind of marshmallow really]
Chocolate chips
White chocolate bark [2 bricks worked fine]
Cake pop sticks
Washi tape for decoration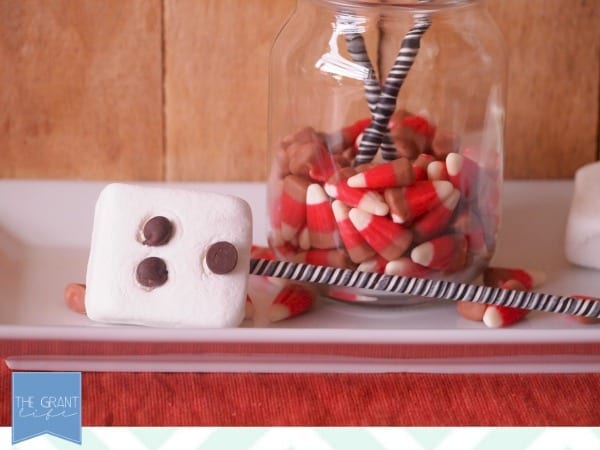 I used a black and white stripped washi tape to cover the white cake pop sticks before adding the mallows. Then I melted the white candy bark until it was smooth. I added a drop to each chocolate chip and used them to make the face and the eyes. Let cool and enjoy.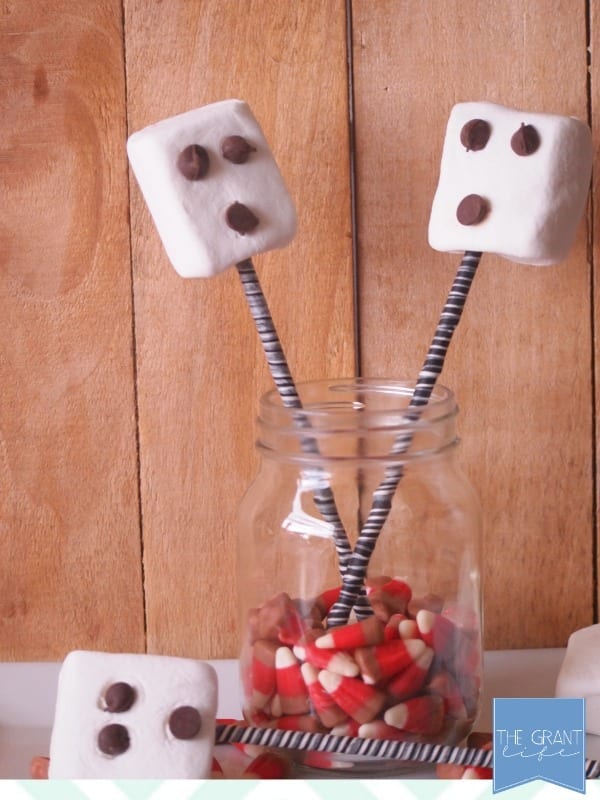 All of that took me less then 10 minutes to complete and it took the kids even less time to eat them. I asked Ryley what she thought they were and she yelled 'marshmallows!' And I said but what do they look like? "Rectangles!" Here's your mallow kid, its a ghost. As long as I know what they are thats all that matters, right? Right.
Want even more easy homemade crafts and recipes? Sign up for our emails!