Having a great homemade BBQ Sauce can take a dish from good to great. Taking a perfectly cooked piece of meat and adding the tasty coating of BBQ sauce just means that you're giving your taste buds an even better flavor. And now that summer is right around the corner, grillers are rejoicing that BBQ season is among us! Let me show you how to make easy homemade BBQ sauce!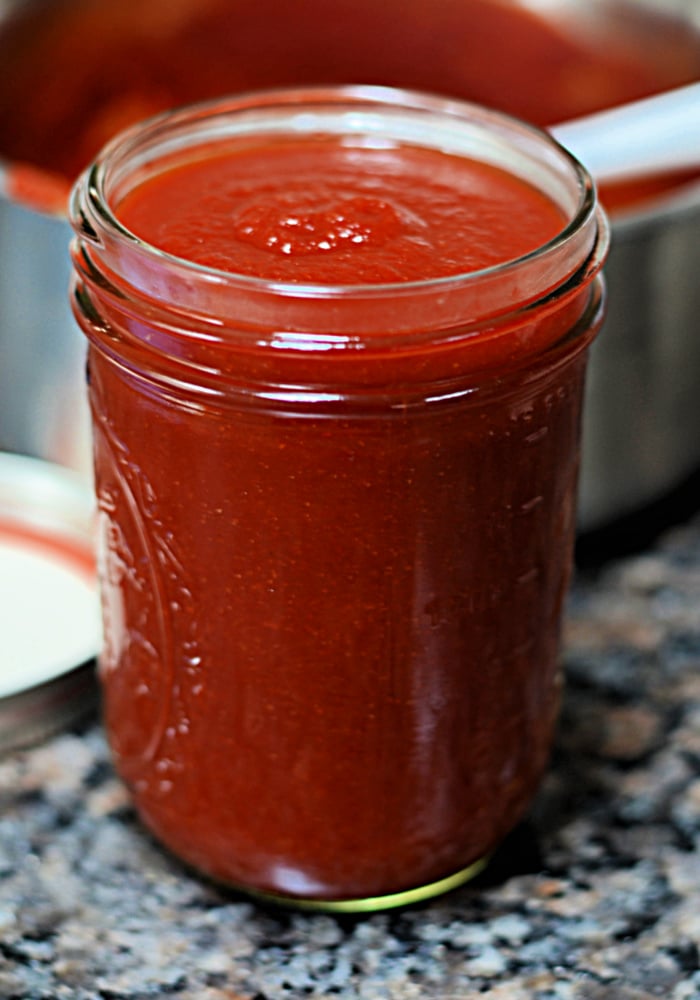 How many times have you found yourself staring at the hundreds of options for BBQ sauce at the store and having no idea which one to pick? I've been there, trust me. That's about the time that I decided I needed to make up my very own easy BBQ sauce recipe and that's exactly what I did.
I'm not exaggerating when I say that this BBQ sauce recipe literally goes with everything. But you're going to have to make it and find that our for yourself.
What is Homemade BBQ Sauce?
For my sauce recipe, it's a compilation of a few simple ingredients that can be used to on meats or have as a side option for dipping. I'm all about the ease and convenience of this recipe and I think that you're going to like it as well.
The flavor of this easy BBQ sauce recipe is a little sweet and a little tangy and in my books, it's the perfect combination. It makes a great base recipe that you can adjust to your tastes. You can use this sauce on all your Blackstone griddle recipes!
Homemade BBQ Sauce Ingredients
If you're wondering why there are so many ingredients listed on the BBQ sauce labels at the store, I do as well! This brown sugar BBQ sauce recipe couldn't be more simple.
Tomato Sauce
Apple Cider Vinegar
Brown Sugar
Tomato Paste
Molasses
Worcestershire Sauce
Garlic Powder
Onion Powder
Smoked Paprika
Salt/Pepper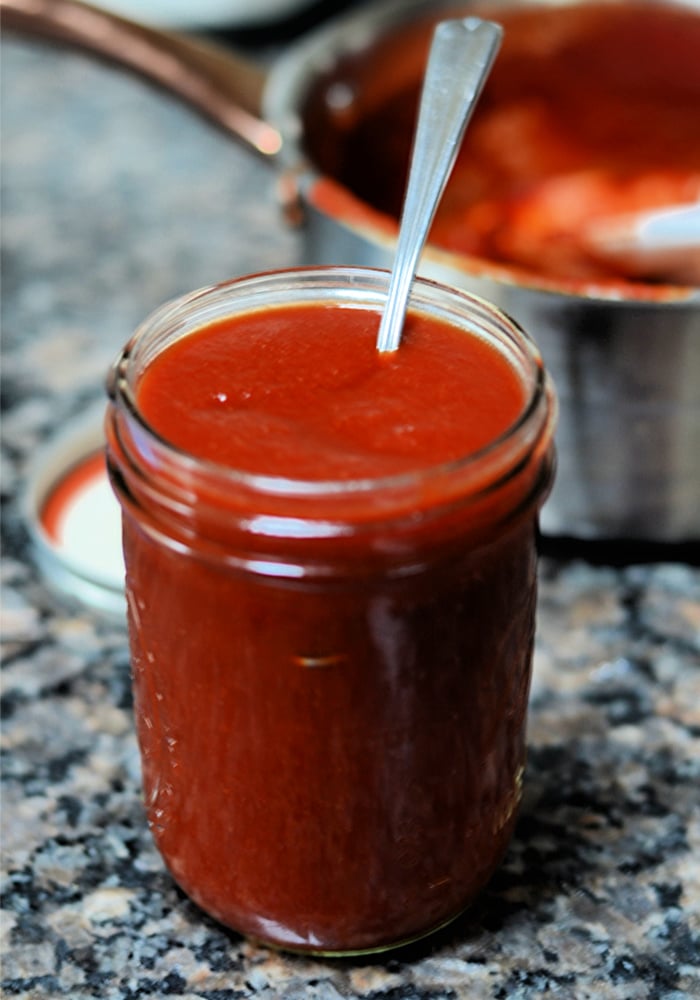 Tomato Sauce – Since this is the base of the BBQ sauce, don't skimp out on this ingredient. And if you're lucky enough to have your own garden, you can even make your own tomato sauce at home.
Apple Cider Vinegar– Just a little splash of this really brings the whole recipe together. If you don't have apple cider, you could use white vinegar as well.
Brown Sugar – This is where the sweetness for this recipe comes from! No brown sugar? You can make your own or use regular white sugar.
Molasses – Adding in molasses gives it a bit more sweetness and a little bit of that tackiness, too.
Worcestershire Sauce – Hard to pronounce but big on flavor! Don't miss this addition, it really brings the whole recipe together.
Garlic Powder/Onion Powder/Smoked Paprika – These ingredients add a great flavor to the sauce and a smoky aftertaste, too.
What gives BBQ sauce flavor?
The spices give this BBQ sauce it's flavor. The sweet and tangy part come from the brown sugar and the vinegar. It's a great combo!
No liquid smoke?
Some people like liquid smoke in their homemade BBQ sauce. I prefer mine without it. You can easily add a teaspoon of liquid smoke to this recipe to give it that smoky BBQ goodness.
Is BBQ sauce made from ketchup?
Technically, no. Ketchup is a mixture of tomato sauce, vinegar, sugar and spices. BBQ sauce has a few extra ingredients like Worcestershire Sauce and molasses. Really, BBQ sauce is just a jazzed up version of ketchup.
How is BBQ sauce made?
All you need to do to get this simple BBQ recipe started is to whisk together all the ingredients into a medium-sized pot on medium heat.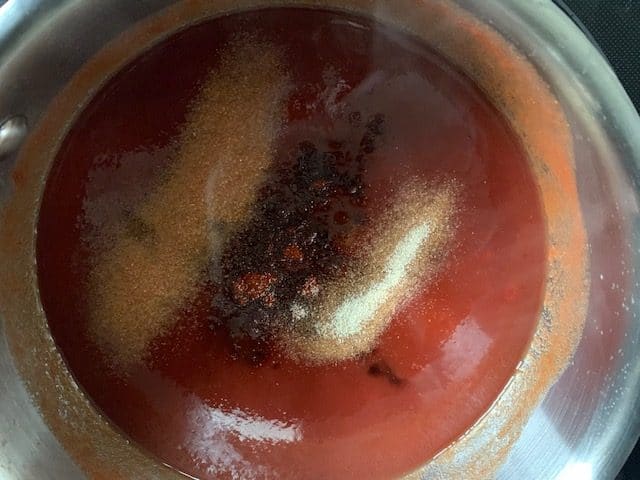 Once you notice that it starts to bubble, you need to reduce it to medium-low heat and let the mixture simmer for about 15 minutes or so. The longer you let it simmer, the thicker it is going to get. (Just be careful here as you don't want it to be too hot and burn the bottom of the pan and sauce!)
As soon as it's the consistency that you want, apply to your meat or store it in an airtight container and place it in the fridge for later.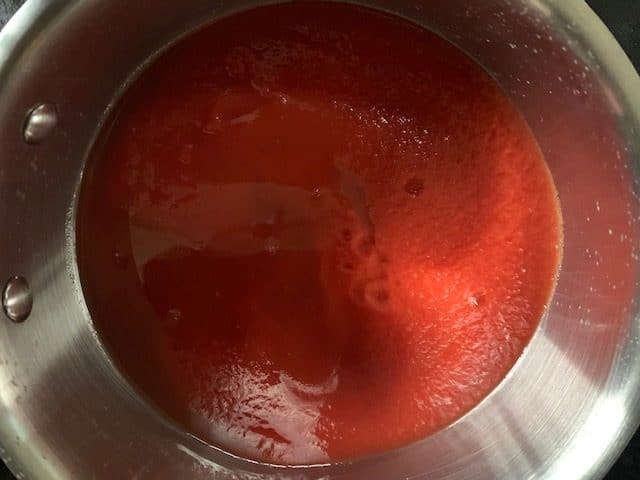 What to use BBQ Sauce On
Even though I touched on this a bit earlier, there are so many things that you can use BBQ sauce on! Some of my favorite recipes to use this sauce with are
You can also use BBQ sauce on any chicken recipe, pork recipe, or a side dish dipping recipe for vegetables, too.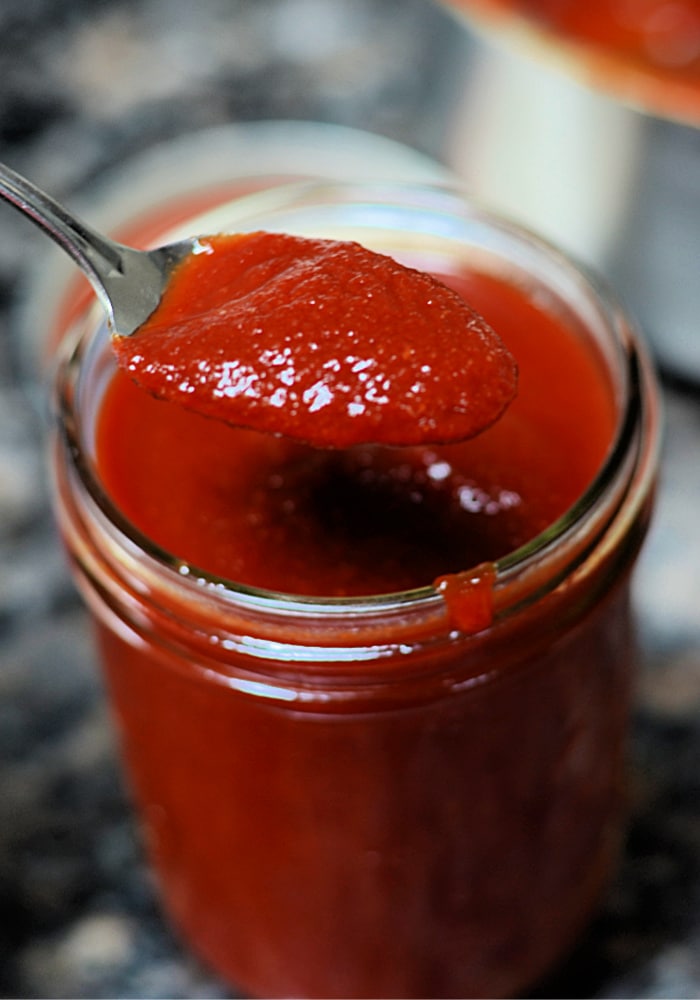 How to store leftovers
This is the great part about this easy BBQ sauce recipe. Once you add it to a storage container, you can have it stored in your fridge for several days without issue. Then, when you're ready to eat, just pull it out and add to your favorite foods.
Can you freeze Homemade BBQ Sauce?
You can. If you've made a batch that you know you won't be able to use in time, simply add it to a freezer bag or freezer-safe storage container and store it for later when you're ready.
Other Sauce Recipes: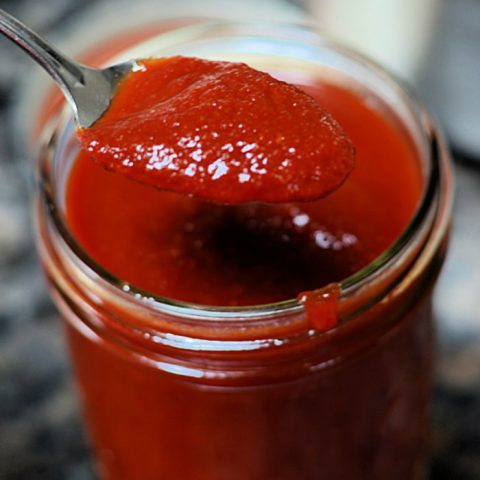 Easy homemade BBQ sauce
How to make the perfect sweet and tangy BBQ sauce.
Ingredients
15 ounce can tomato sauce
1/2 cup apple cider vinegar
1/3 cup brown sugar
1/4 cup tomato paste
1/4 cup molasses
2 tablespoons Worcestershire sauce
1 teaspoon garlic powder
1 teaspoon onion powder
1 teaspoon smoked paprika
1/2 teaspoon salt
1/2 teaspoon pepper
Instructions
Whisk together all of the ingredients in a medium pot over medium heat on the stove.
Allow to come to a simmer and reduce heat.
Simmer for 10-15 minutes, until the sauce thickens up.
Remove from heat, allow to cool and enjoy.
Notes
Use this recipe as a base for your own homemade sauce! Add or omit spices based on your taste. It's easy to customize.
Nutrition Information:
Yield:

6
Serving Size:

1/4 cup
Amount Per Serving:
Calories:

119
Total Fat:

0g
Saturated Fat:

0g
Trans Fat:

0g
Unsaturated Fat:

0g
Cholesterol:

0mg
Sodium:

611mg
Carbohydrates:

29g
Fiber:

2g
Sugar:

25g
Protein:

2g