Looking for a natural alternative to your floor cleaner? I've got you covered!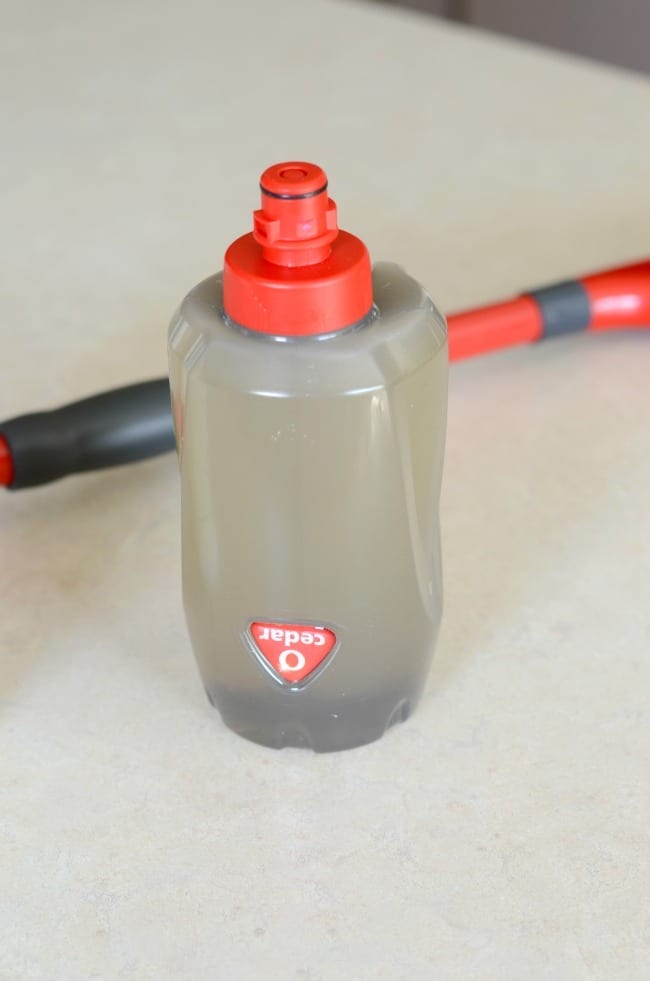 Thank you O-Cedar for sponsoring today's post. All opinions are my own.
Hey there! I am excited to share today's "recipe" with yall. It's not really a recipe, but it's a do-it-yourself all natural floor cleaner! Which sort of makes me giddy inside.
Yes, I am excited about floor cleaner.
And here's why. It easy to make, it doesn't take much time and it's safe for the kids to handle. !!!! <— That's how excited I am that my kids CAN MOP THE FLOOR WITHOUT HARSH CHEMICALS!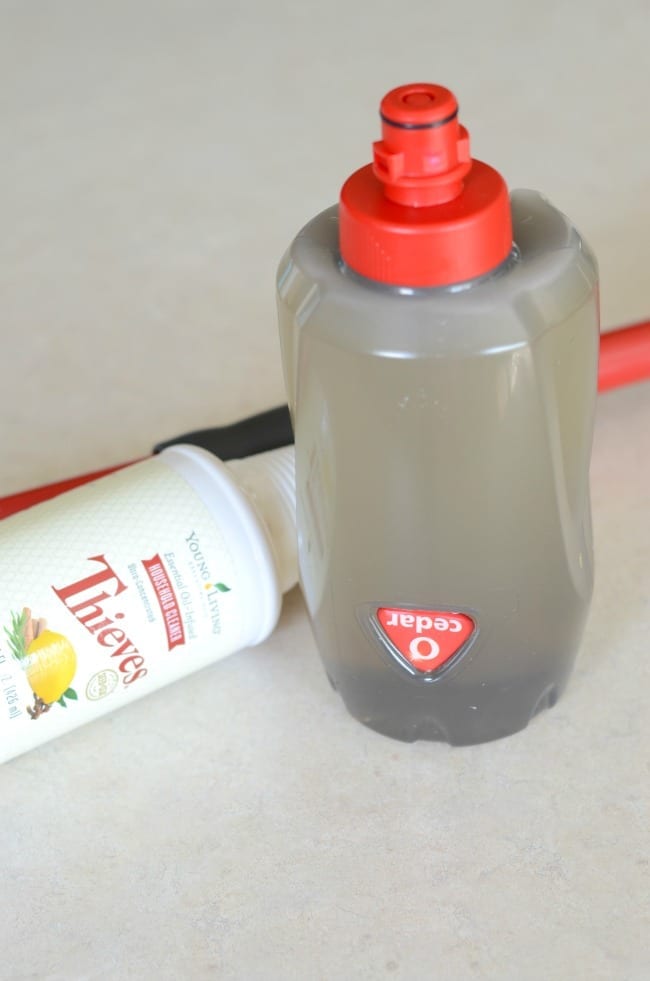 I love the kids being able to help out around the house more but I don't want them messing with chemicals from traditional cleaners. We have been trading in most of our products for natural alternatives and now I can add homemade diy all natural (super awesome) floor cleaner to the list.
Two things make this possible – my Thieves cleaner and the O-Cedar ProMist mop from Wal-Mart. I have been searching for a way to have the convenience of a spray mop without the added chemical cleaner. O-Cedar comes with a refillable bottle that allows you to ADD YOUR OWN CLEANER! <— I am REALLY excited about that part too.
I pulled out my trusty Young Living Thieves cleaner to make an all natural floor cleaner. To make your own floor cleaner you will need:
2 teaspoons Thieves household cleaner (or similar all natural cleaner)
water
Add your Thieves cleaner to the O-Cedar bottle and top with water. Give it shake and insert into the ProMist mop. Ta-da! Homemade cleaner in a jiffy!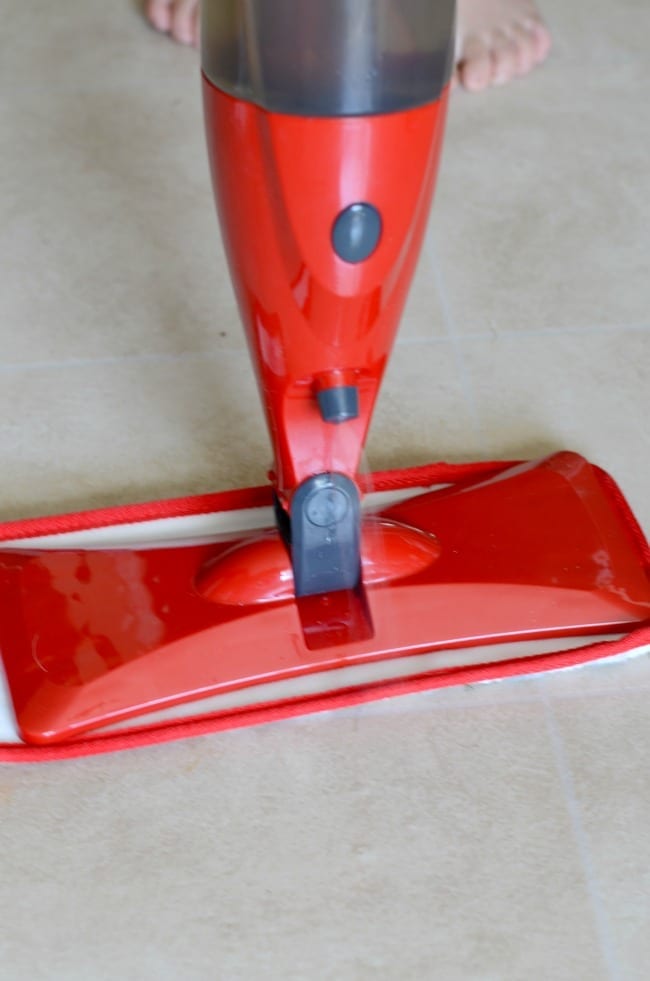 See those little toes peeking out up there? THOSE BELONG TO AVERY. Yup, my 6 year started mopping the floor as soon I finished making the cleaner. He started in the kitchen and then went and did both bathrooms. !!!!! <— that is my mind being blown by the fact that my 6 year old cleaned all the tile floor for me. WITHOUT ME ASKING!
I didn't have to worry about him inhaling anything bad and he loved that he was able to squeeze the trigger to spray it himself. (I love that it doesn't require batteries!) Oh, and the pads are reusable. I can toss them in the washer when I am done and don't have to buy more pads.
There are so many PROS to this spray mop yall. These are my favorites:
Large mouth refillable bottle
Microfiber reusable pads
No batteries required
You can grab your own O-Cedar ProMist Spray Mop at Wal-mart in the cleaning section. If you are interested in learning more about essential oils and natural cleaning alternatives, feel free to join our oily mama Facebook group. (We can help you order in there as well!)
Want more homemade natural products? Sign up for a free e-book!