We are heading back from vacation today. I'm actually lying in a hotel in Sikeston, Missouri writing this on my ipad. I love love LOVE being in Michigan surrounded by family. We spent a week and a half laughing, watching the kids play, celebrating and eating. I don't care what you say – there is nothing like home cooked meals with family. Unless you throw in some of this caramel macchiato French toast and then it's just even more perfect.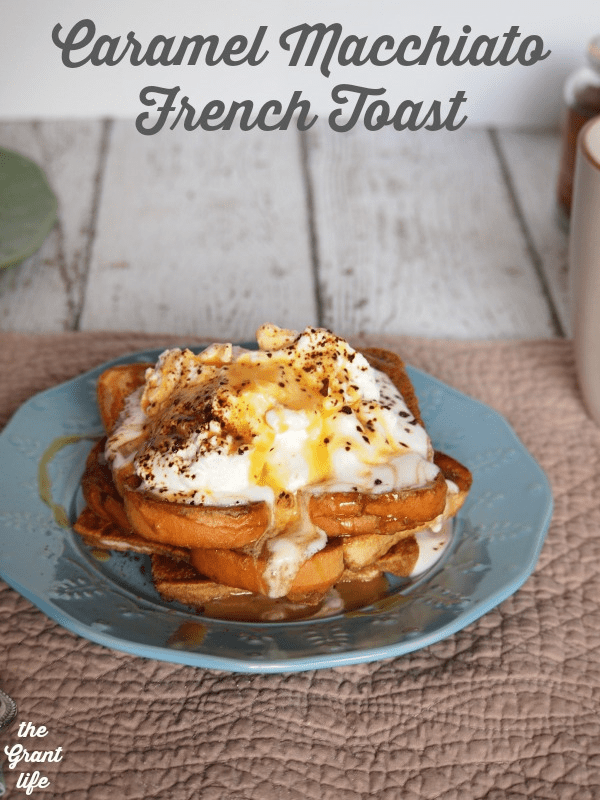 First, yes. I totally made caramel macchiato French toast. [and yes it's pretty darn amazing.] Second, yes. I really am lying in a hotel room typing this post. On my ipad. That my little brother got me for Christmas. [Thanks brother!]. Side note – any mistakes or wonky editing can also be attributed to said ipad. I shall fix it all when we get home.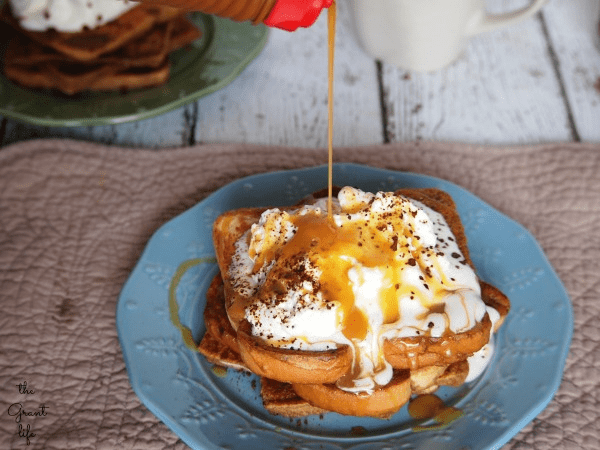 When we drove up to Michigan, Ryon decided we would leave early and just drive as far as the kids allowed us. Well turns out, we were able to make it in one day. We drove from Austin to mid-Michigan in just under 24 hours. [Would have been shorter but the little people in the back have little bladders.]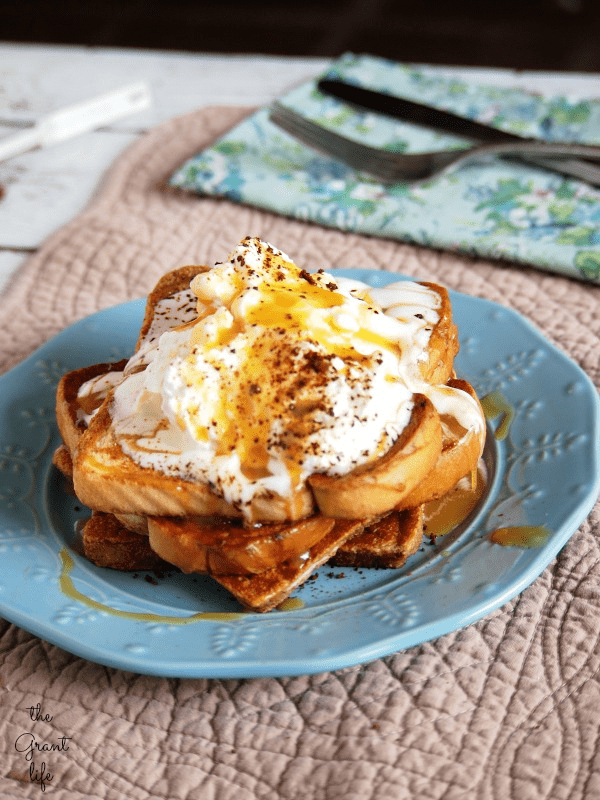 Sounds crazy, right?! It was! But the kids are great travelers and actually enjoy road trips. I was a little worried because Avery had broken the DVD cord the week before and I couldn't find one to replace it. So we went DVD-less. I created a road trip bag for each kiddo and they have their Nabis so it went pretty smoothly.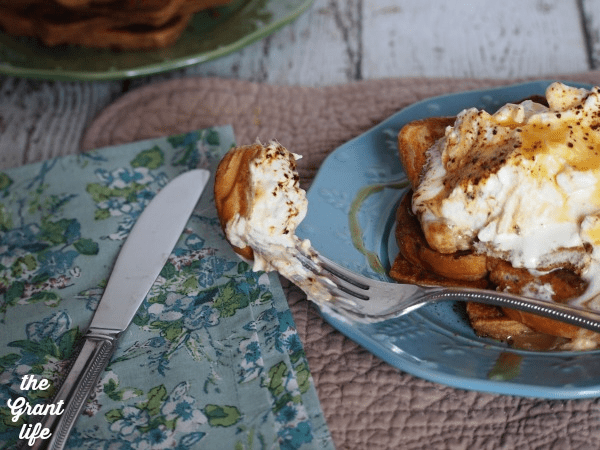 Until we told mini bladders in the back that it was too late for drinks. And that's all the wanted for the next 2 hours until they fell asleep. In the end I'm glad we pushed it out and got there faster. We were able to spend more time with family. And eating. Two of my favorite things – food and family! [Not necessarily in that order.]. Oh and caramel macchiato French toast. [duh].
Ingredients –
3 egg yokes
1/2 cup half and half
1 -2 tablespoons instant expresso
6 pieces of bread
Homemade whipped cream
Caramel sauce
Heat a griddle or heavy bottomed pan.
Whip together the eggs, half and half and espresso.
Dip the bread into the egg mixture quickly and put on your griddle.
Cook until both sides are stiff and no moisture is left from the egg mixture.
Top with homemade whipped cream and caramel sauce.
Enjoy!
Looking for other tasty coffee recipes? Check out:
And be sure to sign up for our emails and have recipes delivered right to your inbox!