Im excited to share this tutorial with yall today!  Its super easy and its the most beneficial thing for your blog.  Setting up Google analytics takes a little over 5 minutes.  When brands ask for your stats they are looking for your Google Analytics.  Its the most accurate and well recognized.  Ill show you how to set up Google Analytics on Blogger and on WordPress.
Sign into your Google account and head over to Google Analytics.  You will be brought to this screen.  I choose 'Universal' but you can pick either or.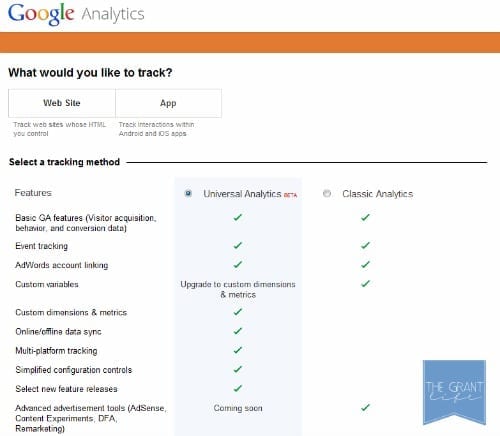 Fill out the information about the site that you want to track.  Im setting up analytics for my landing page – kelleygrant.com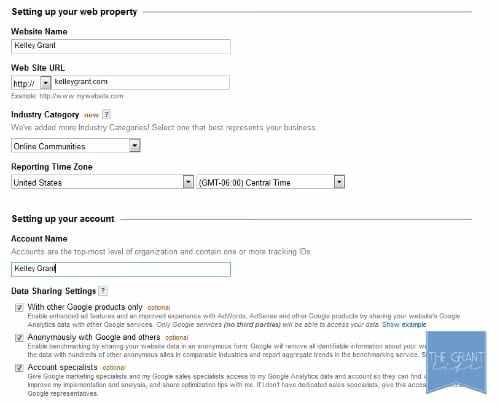 You will be given a 'Tracking ID' after you fill out the information above.  Copy the code.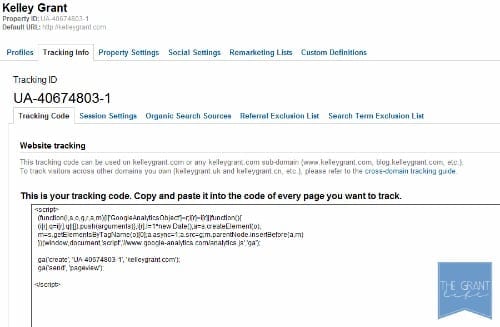 If you are on Blogger go to 'Layout'>'Add Gadget'>'HTML' and paste the code.  Save.
If you are on WordPress go to 'Appearance'>'Widgets'>'Text' and paste the code.  Save.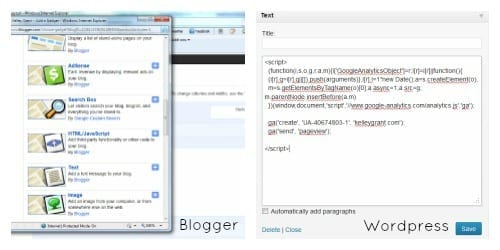 And you're done!  Your Google Analytics will now start tracking.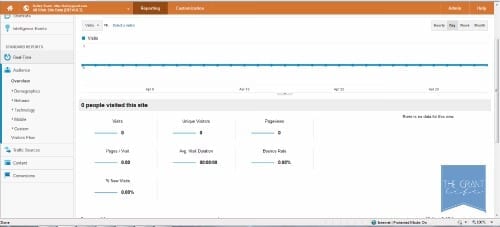 But what is it tracking, and what does it mean?  Ill share all the details on what your analytics mean next week!