Looking for a gift for a beer lover? I've got you covered!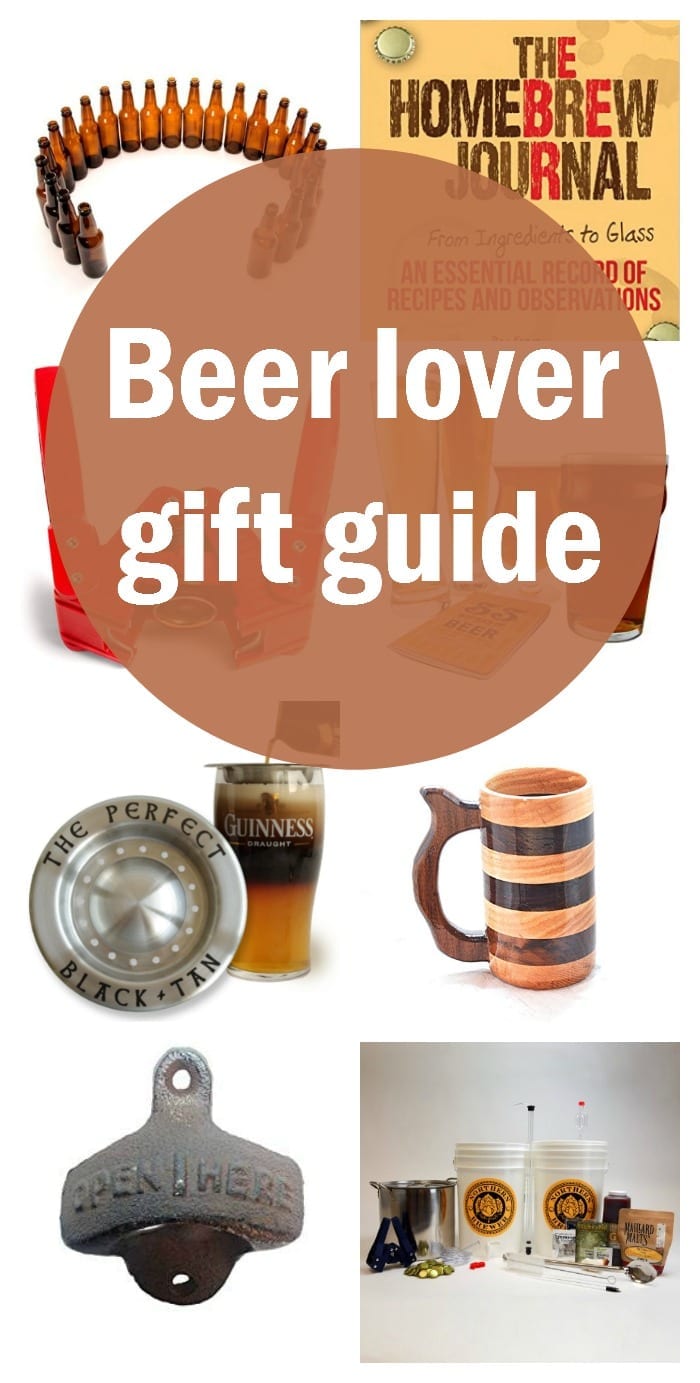 This post contains affiliate links.
Hi yall! I asked my husband to put together a lists of things that a beer lover would love for Christmas. (Or ANY holiday.) Ryon brews his own beer and enjoys spending time talking with friends over a craft brew. He also spends a lot of time talking to other brewers to find out what's working for them. He also has log were he jots down everything about the batch of beer he is working on. I figured he would be the guy to ask for a list of gifts for a beer lover. Here is what he came up with:
Home Brew Journal– Anyone who is into brewing beer is also a meticulous note taker, documenting every step, ingredient, and nuance in their homebrew. This journal is a perfect gift for that homebrewer who strives for perfection five gallons at a time!
14th Century Beer Stein– The true beer lover is one who enjoys deep thought and deep conversation. What better way to step back into the time of great tavern philosophers than with a stein that is designed like those of Medieval Europe?
Beer Layering Tool– Sometimes, one beer at a time isn't enough. However, to remain cordial and civilized, one mustn't double fist. So to bring the bold flavors of a dark ale and a light ale or cider, it is important to have a layering. A half and half has never tasted or looked so good!
7 Deadly Sins Pilsner Glasses – See no evil. Hear no evil. Speak no evil. Saunter quietly off to bed, with a belly full of beer, knowing you will fall asleep fast and sin free.
Beer Lovers Variety Glassware- To appropriately present a fine, malted beverage, one must have the glassware that displays the coloration and foamy head that leaves one's mouth frothing for a taste.

Goteborg Sausage by Wikstrom's (2 pound)- Enjoying copious amounts of beer can make people hungry. A hunger that can only be satiated by well-seasoned, age meat!

Grill Master's Mini Gift Box– If he's grilling, he's probably drinking beer. Beer lovers enjoy experimenting with various fine sauces whilst they cure their meat.

Mounted bottle opener -You want to be able to open your beer fast so add one of these convenient mounted openers near the fridge.