Bacon and caramelized onions make this tart out of this world delicious.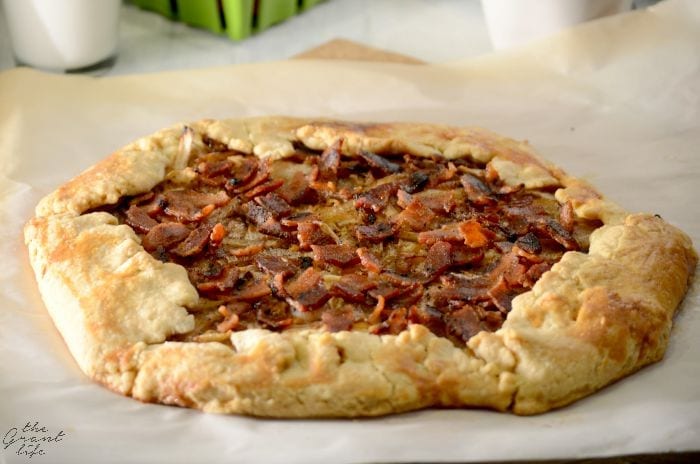 Have yall seen that show Fixer Upper on HGTV? I'm normally not a big reality TV fan (see – I don't like it at all) but I LOVE this show! It's set in Waco, Texas and they have a couple pick a house they want them to fix up. They always pick these torn down and beat up houses that they then transform into absolutely gorgeous homes.
It's insane to watch the transformation in an hour. And most shows that are an hour just draggggg and I would be content to see the last 5 minutes. Not this show. I love the whole hour.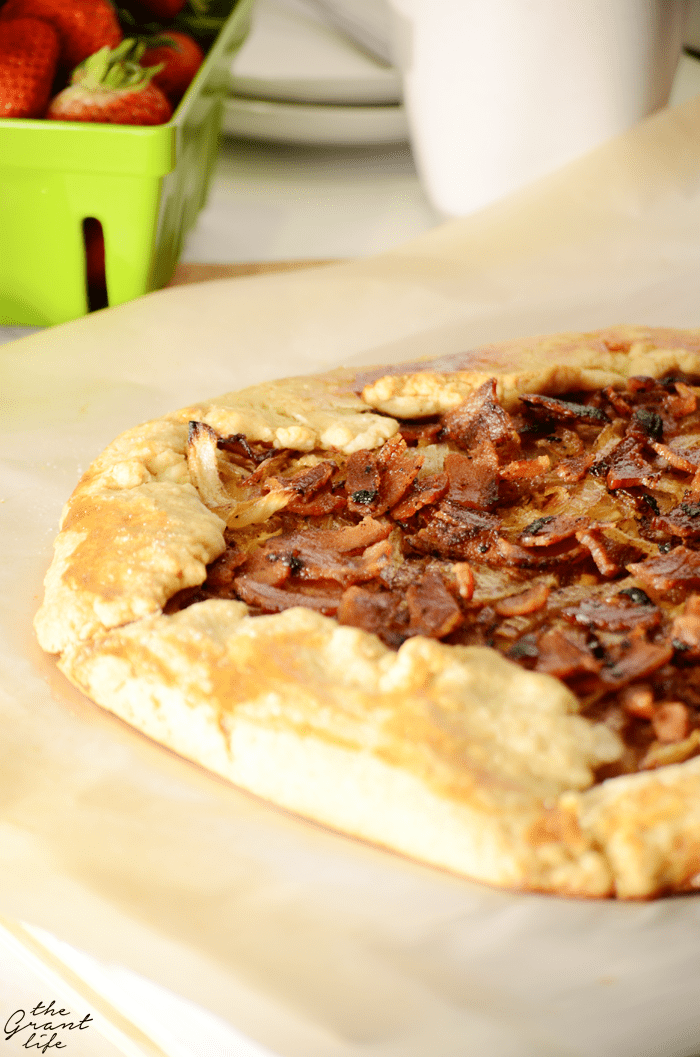 I like it for a few reasons – Chip and Joanna are the cutest couple. They have such great personalities and are a great team. Plus they put their kids first and always try to get them involved whenever possible. I love that! I love their family values and how they are treat each other and ahh. I just love it.
Second, they are literally living my dream. I want to flip houses. I know it's one of those things that everyone says they want to do, but I literally dream about doing it.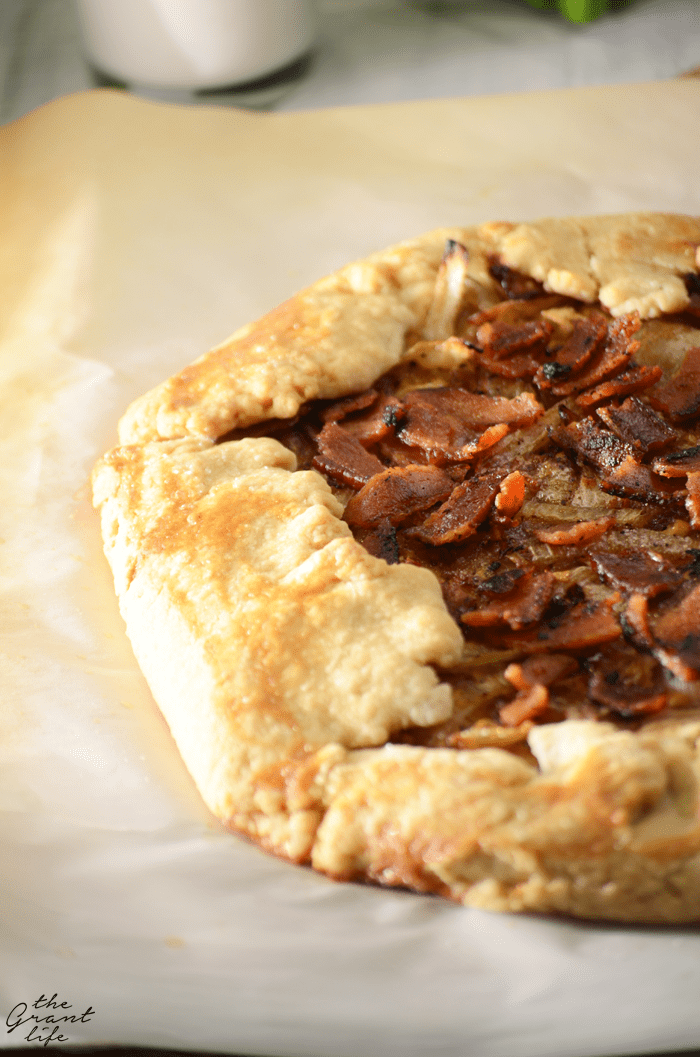 And lately those dreams are starting to happen more and more often. I'm sure it is directly related to the number of houses I show each week. As my clients are walking around the house I am tearing down walls in my head. I am gutting kitchens and thinking of how to make it more open.
I literally rehab a house in my head every time I walk through a new house. I'm not sure how normal that is – but it's what I do.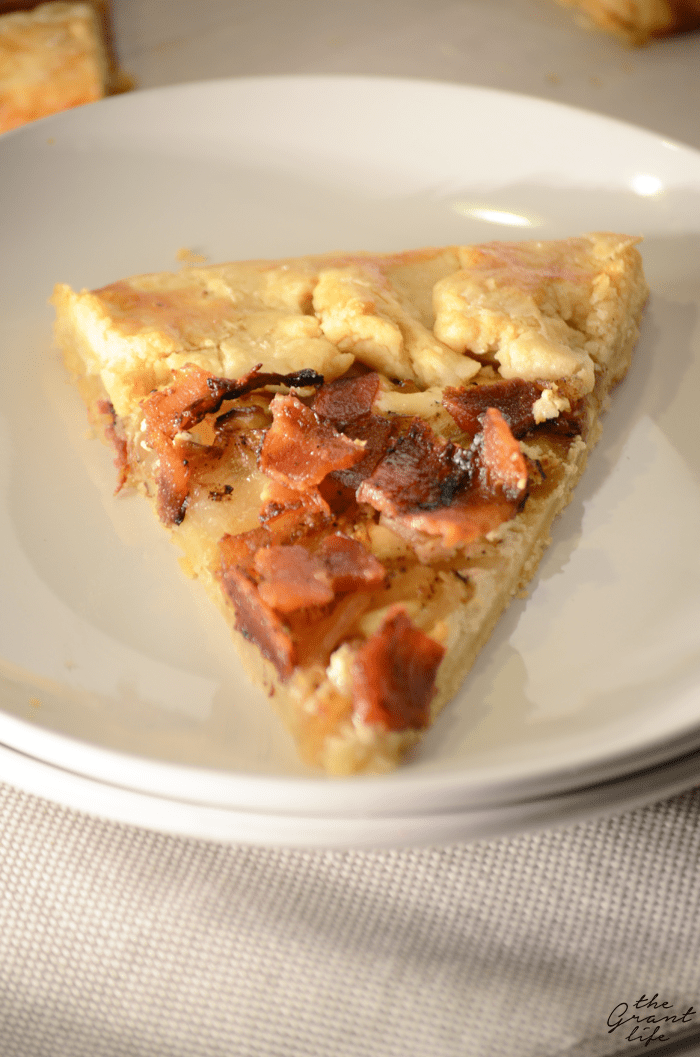 A few years ago my friends were re-doing one of their bathrooms and I got to help take down the old tile. I grabbed a sledge hammer and went to town. It was so much flipping fun! I knocked down a good area and stopped to take a breather. The guys were all looking at me because apparently one of the tiles flew off the wall and cut my arm. I had blood dripping all down my arm and I didn't even know it.
All I wanted to do was bandage it up and go back to the wall. I was hooked. Ever since then all I want to do is bust down walls.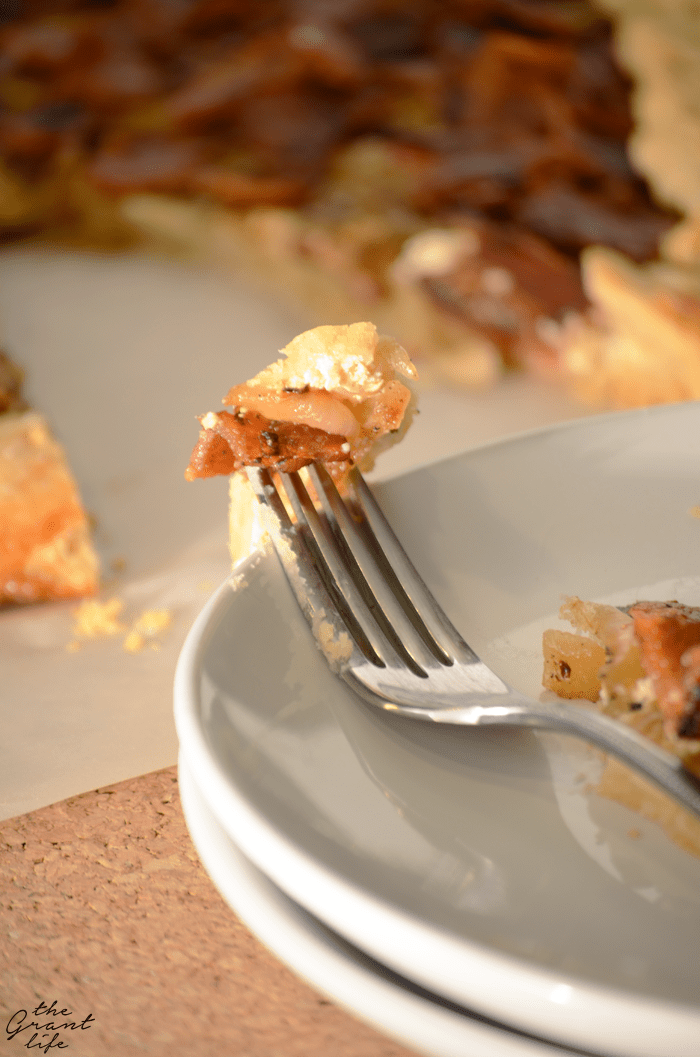 Ryon and I have talked about starting our own rehab business before. We just kind of tossed around the idea as a "what if" or "wouldn't it be cool" type of thing. This week we started talking more seriously about it. We have a lot of details to work out and think about. I mean a ton. So many details. The biggest being money. We don't have a money tree so we need to figure out finances and everything.
Until then, we have yummy things like bacon onion tarts to help us along. Because honestly, bacon and caramelized onions makes everything better. Got a tough life changing decision? Bacon. Worried about money? Caramelized onions. Want an answer now but have to wait? Cream cheese in a tart crust. Boom. Problems solved.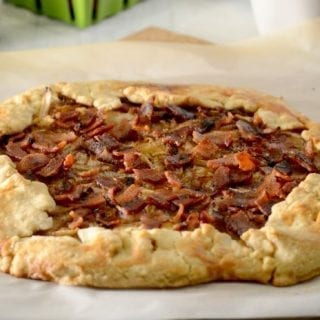 Bacon and Onion Tart
Ingredients
Crust -
2 cups flour
3 tablespoon sugar
1/2 teaspoon salt
1 cup of cold butter cut into squares
1 egg yolk
3 tablespoon milk
Topping -
1 cup sour cream
6 slices of thick cut bacon
3 large onions, sliced
1 teaspoon salt
1/4 teaspoon pepper
Instructions
Mix together the flour, sugar and salt.
Cut in the butter with your hands or using a pastry cutter.
Wrap in plastic wrap and place in the fridge for 30 minutes to an hour.
In a skillet, cook the 6 slices of bacon until crispy.
Remove from heat and place on a paper towel.
Using the leftover bacon grease, toss in the onions and cook until soft.
Continue to cook until onions are brown, about 5 minutes.
While the onions are cooking whip together the sour cream, salt and pepper.
Preheat oven to 500 and place a rack in the lowest position.
Remove the tart crust from the fridge and roll it out on a floured surface.
Cover with the sour cream, bacon and onions leaving about 1/2 border.
Roll the tart edge around the bacon and onions.
Whip together the egg yolk and milk. Dust the edge with the mixture and place on a baking sheet lined with parchment paper.
Cook until the edges start to brown lightly, 5-7 minutes.
Remove, allow to cool and enjoy.
Ps.. I will keep yall updated of our journey for sure. But for now – here's more bacon!
Bacon Chocolate Zucchini Bread
And sign up for our recipe updates! We will send them right to your inbox!