These almond joy bites are quick and easy to make and perfect for company.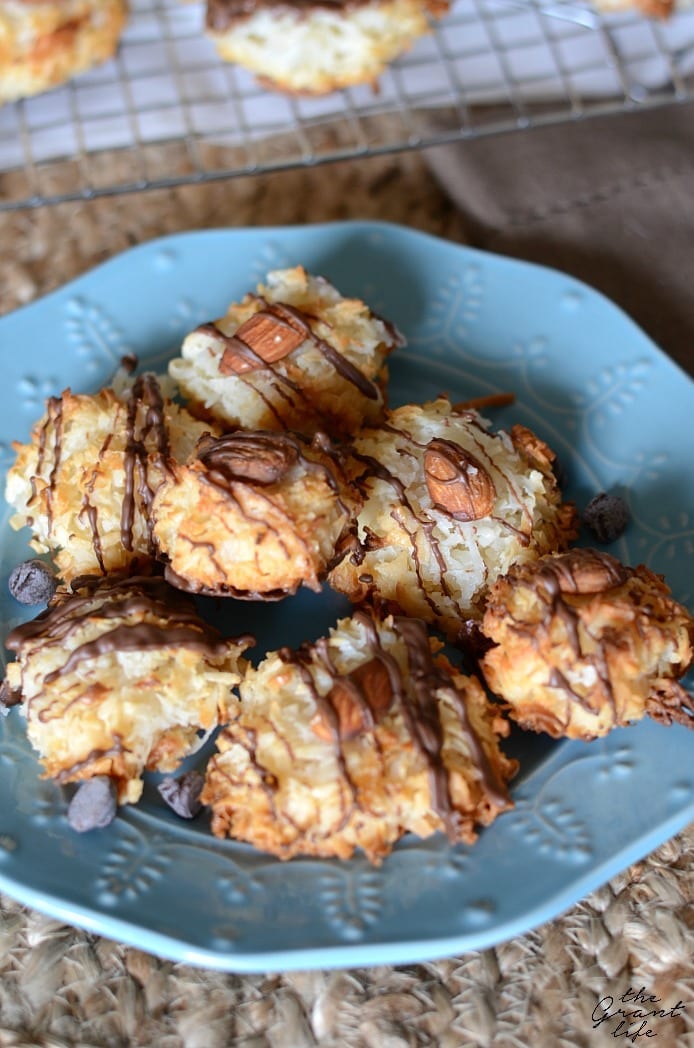 Hey yall! How is your Christmas shopping coming along? I think I'm doing good. I get to this point every year. I have the kids done and I feel like a huge weight is lifted off. Yesss! The closet is stocked full of hidden gifts and I feel like I can sit back and relax.
And then I write out who I have left to buy gifts for and I start to get antsy. I still have my whole family to buy for! Insert panic mode here.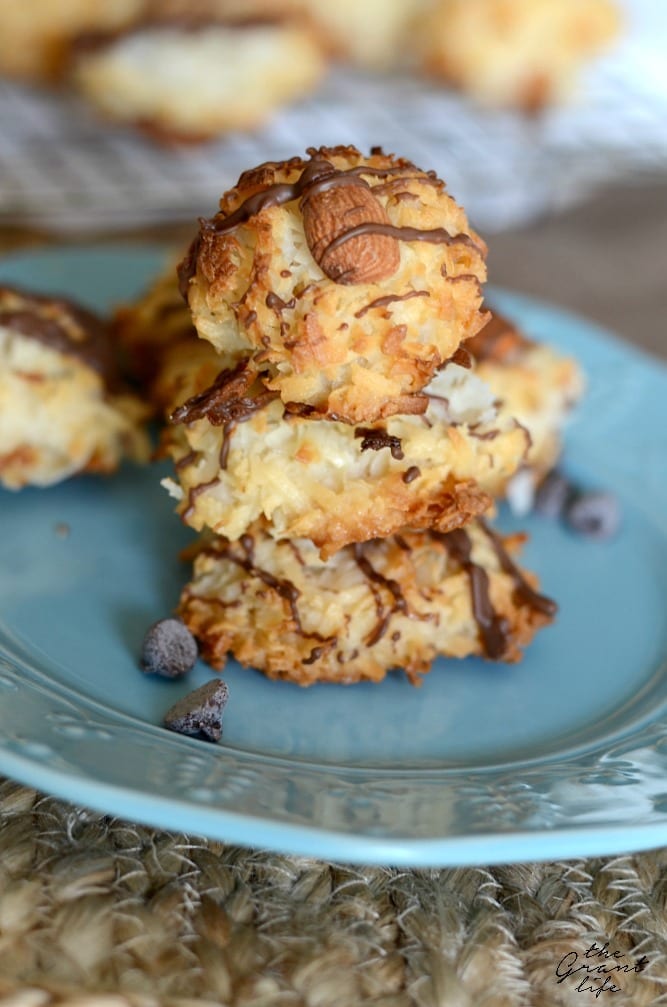 You would think that since I love to make lists that I would get to this point sooner. But nope. Totally not the case. I think it's because I start to gather gifts for the kids in August. I see something they would like and snag it early. I'm not a big online shopper but I do love me some Zulily. They have great deals but I have to shop early because I know they take awhile to ship.
And to be totally honest – I'm not even sure what I have hidden in the closet for them. I have a general idea but its really a surprise for me when I start wrapping.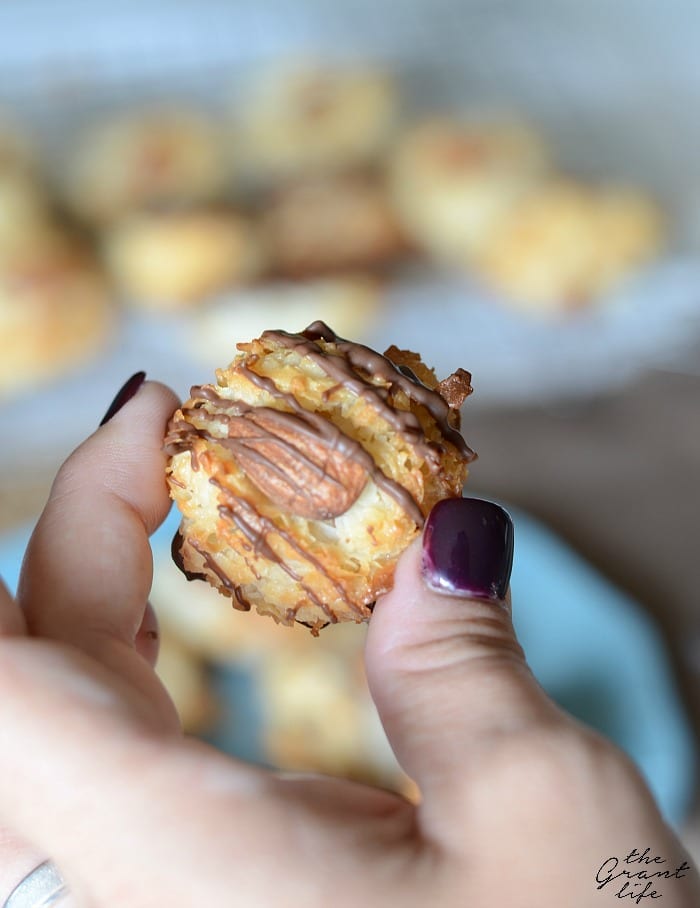 For the next few weeks I will be brainstorming gifts and hopefully crossing off a few names on my list. And baking. Shopping and baking. Because that's how I deal with stress.
Oh I have 8 people I need gifts for in 4 days? Perfect. I'll make some Almond Joy bites and then worry about it.
See? It works out perfectly.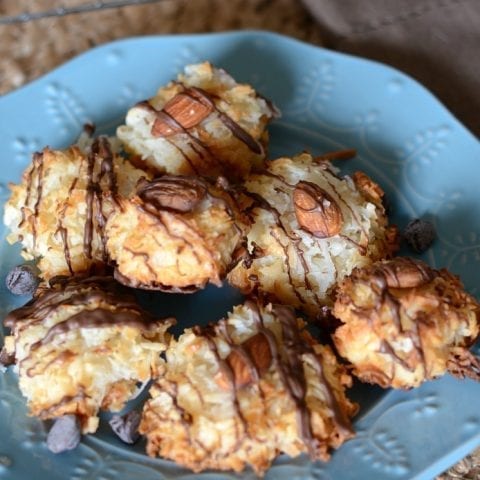 Almond Joy bites
Ingredients
1 (14 oz) can sweetened condensed milk
1 (14 oz) bag of shredded coconut
2 teaspoons vanilla extract
1 egg white, beaten
1/2 cup chocolate chips
handful of almonds
Instructions
Preheat oven to 350 and line a cookie sheet with a silicone baking liner.
In a large bowl mix together the sweetened condensed milk, shredded coconut, vanilla extract and egg white.
Drop by spoonfuls onto prepared baking sheet.
Bake for 15 to 17 minutes or until the edges of the macaroons are slightly brown.
Remove from oven and place on a wire rack to cool.
While cooling, melt the chocolate chips in the microwave or using a double boiler.
Dip the bottoms of the macaroons in chocolate and allow to cool - chocolate side up.
Place one almond in the center of the macaroon and drizzle with chocolate. Repeat on remaining macaroons.
Allow the chocolate to harden and enjoy!