Looking for an easy Christmas dessert? We've got you covered!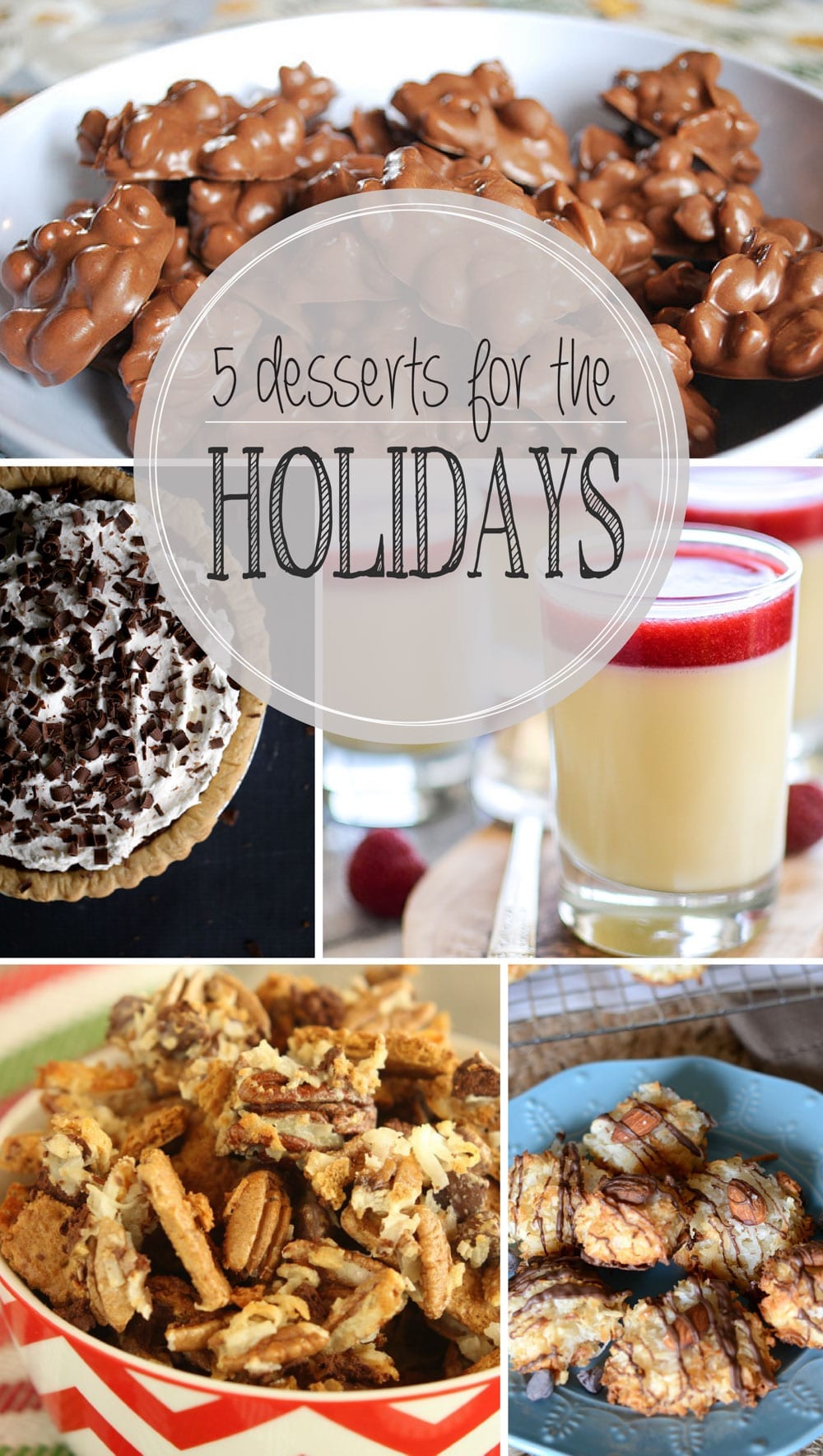 Hey friends! I hope you are having a great weekend! I was able to get all our out of state Christmas gifts packed and shipped this week. Yessss! I always get so stressed about it because I want them to be there on time for Christmas. And uhhh.. I'm not the most punctual person so I get a little nervous.
But I did it! They will be there on Wednesday – 2 days before the big day! Excuse me while I high five myself real quick.
I also got out Christmas cards out too. I would have liked to get them in the mail a few days earlier, but hey, life. So presents AND Christmas cards are on their way and I can breath a small sigh of relief.
I don't want to think about the gifts for family and friends in town I have to wrap. I'll think about desserts instead. That ok? Perfect. Here are 5 easy Christmas desserts to help take your mind off the hustle and bustle of the holiday season!
Homemade chocolate pudding pie – I love chocolate pie and it's totally a holiday staple at our house. I would love to try this homemade version!
Christmas magic mix – Not only is this Christmas mix easy to make – it's packed with my favorite things! Chocolate, coconut, graham crackers! Oh and pecans.
Almond joy bites – These are my favorite treat to make during the holidays! No one believes me when I tell them how easy they are to whip up. In fact, I just made a double batch for my cookie exchange this weekend!
White chocolate pots de menthe with raspberry – These pots de menthe look super fancy but Justine breaks down how to make them. It would be fun to impress friends and family with this easy dessert!
Crock pot candy – It doesn't get much easier then this folks. Toss everything in a crock pot and then let cool on wax paper. Boom – easy and delicious dessert!
What is your favorite Christmas time dessert?