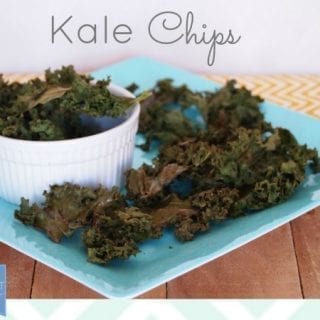 Sweet and Salty Kale Chips
An easy tasty snack! Oh and its healthy too.
Ingredients
Kale leaves
Cinnamon Sugar
Sea Salt
Olive Oil Spray
Instructions
Take big leafy parts of the kale off the stem and arranged them on a cookie sheet.
Spray them lightly with some olive oil
Sprinkle on some cinnamon sugar and sea salt.
Mix it all up and make sure it was coated well.
Bake at 350 for 20 minutes
Nutrition Information:
Amount Per Serving:
Calories:

12
Sodium:

155mg
Carbohydrates:

2g
Sugar:

2g