My mind is all over the place lately.  Between work, kids and home I am ready for a vacation!  Good thing Im heading to Blissdom this Thursday!  I can not tell you how excited I am to meet up with old friends and make new ones!  Im not nervous for this conference like I was for my first one; just beyond excited.  And ready.  Mama needs a break!  Today's post is quick – Im sharing two new smoothie recipes and quite possibly the most awkward vlog of all time.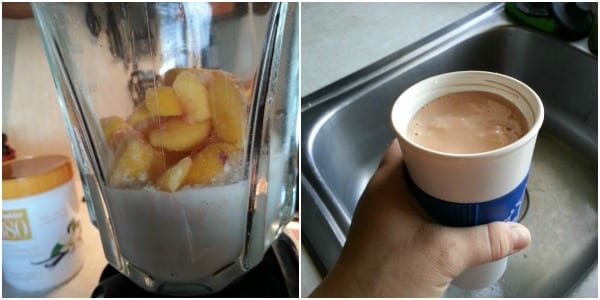 Peach Dandy –
1 cup unsweetened almond milk
5 frozen peaches
5 frozen mangoes
2 scoops Shaklee strawberry powder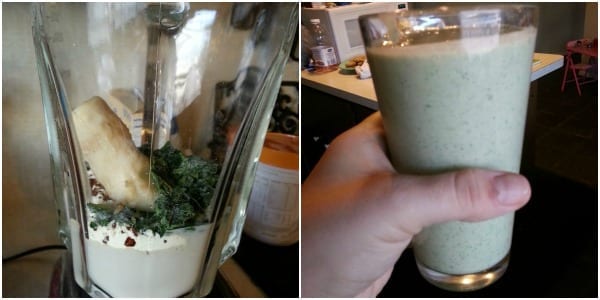 Chocolate Spinach –
1 cup unsweetened almond milk
1 frozen banana
handful of frozen spinach
2 scoops chocolate Shaklee powder
Warning – turn down your volume and I make a lot of weird facial expressions.
Have you ever been to a blog conference?  I'd love to hear about it!
This is a sponsored post as part of the Shaklee Corporation blogger program. I have received free products, online support and incentives for participating. My opinions are my own.
People following the weight-loss portion of the Shaklee 180™ Program can expect to lose 1-2 pounds per week.