Yall. I had so much fun at Mixed conference this past weekend! I shared a bunch of pictures on Instagram and Facebook over the weekend but I have more to share! Some behind the scenes pictures and a run down of everything we got to do, see and EAT!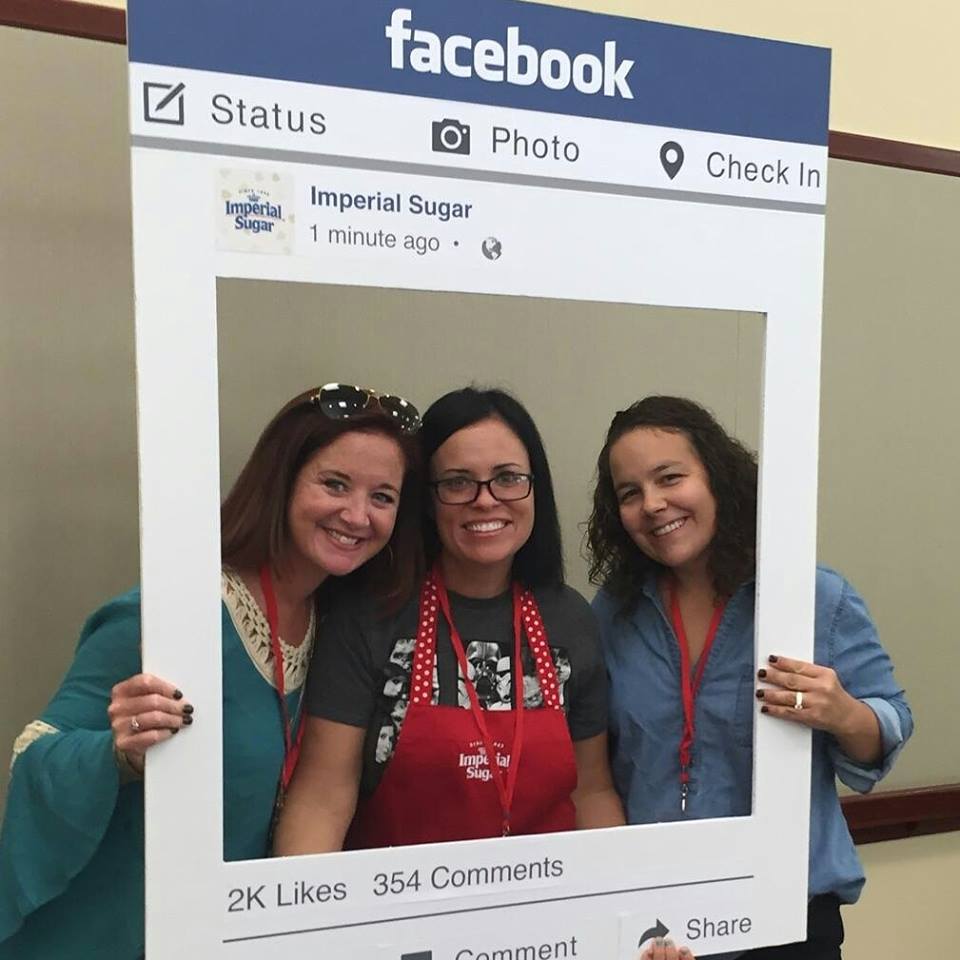 I was beyond blessed to have my tripped sponsored by HEB this year. I love me some HEB (our grocery store down here in South Texas) and I love food blogging so it was literally a match made in heaven. Covered in chocolate ganache. And topped with a cherry.
I drove up from Corpus Friday afternoon and met some of my best blogger friends at the conference. That's Rachel from A Southern Fairytale on the left and Kirsten (Kiki) from Kirsten Oliphant in the middle. And me. Hey yall heyyy!
One of the sponsors had a sugar scrub room and we got to make all kinds of delicious smelling scrubs. Like orange creamsicle and chocolate mint good. Mmmm.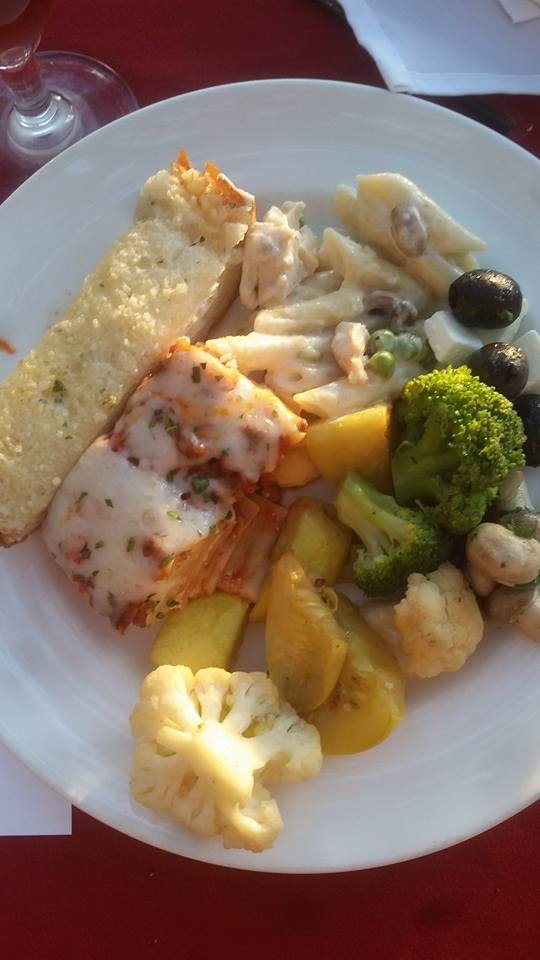 This first session of the conference was on making food videos. It just amazes me that people are so talented when it comes to video blogging. I'm over here like "it only took me 4 years to take decent food photos" and then some people have YouTube channels full of awesome videos. I may be slightly behind the curve on that one.
Dinner the first night was sponsored by Dreamfield pasta and yall. SO good! There was so much food that I didn't know where to start. Of course I ended up doing it backwards because I went for the pasta first and then finished with the antipasto. Ah well. You only live once.
I made a quick Target run with Kelli from eat.pray.read.love and Jess from Jess Unprocessed after dinner. And then went for a late night swim in the far too cold pool before heading to bed.
Ps.. the conference was at the Woodlands Resort. Out of this world gorgeous hotel. And when I say we went swimming, I mean in one of the 5 or so pools. And they have a lazy river and huge slide.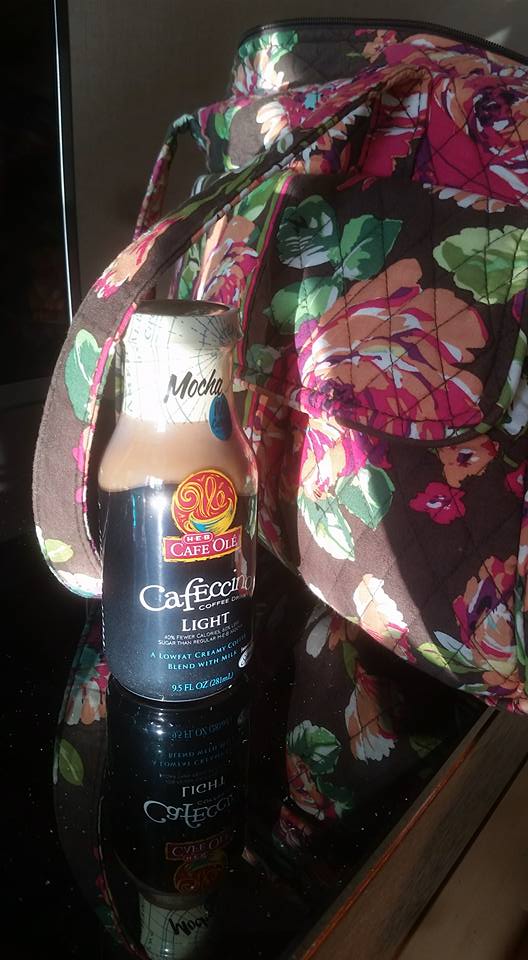 One of the best things about the conference was the steady supply of coffee! HEB had their Cafeccino's and their Houston blend coffee out during the all the sessions. Let me tell you, I have FALLEN in love with the Houston blend coffee. Hands down delicious. It's got a pecan praline taste to it that is just heavenly.
Our sessions were amazing as well. We started the day with Chef Eddy from Imperial Sugar. He showed the group how to make fancy chocolate designs with basic tools. The session was so fun to watch live. Chocolate was flowing everywhere. I can't wait to try some of his tricks for cool chocolate designs.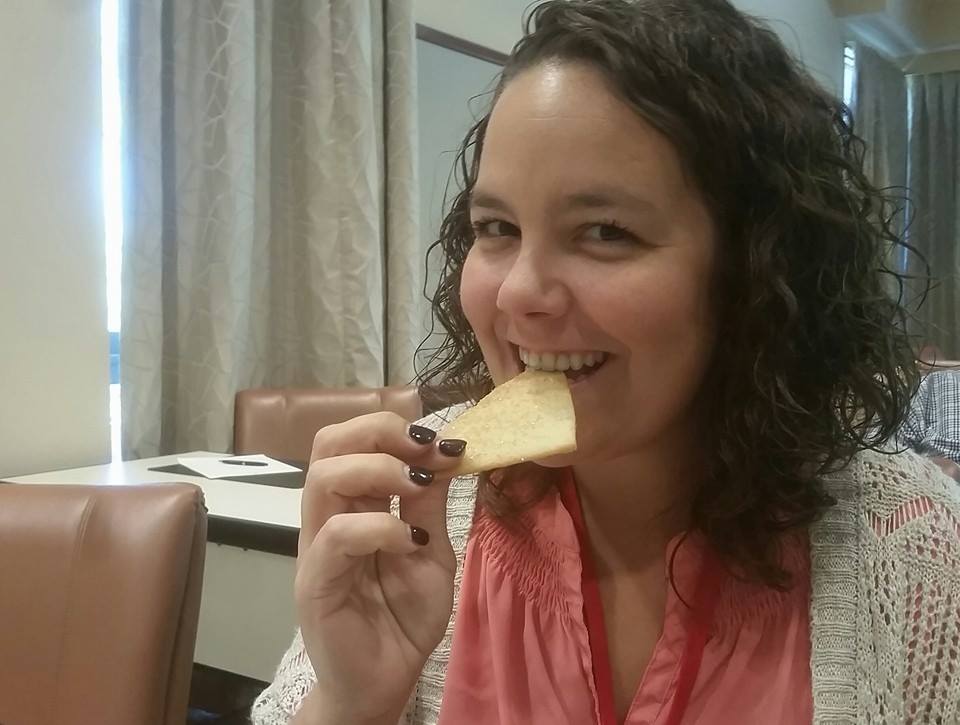 Seriously yall, so much good food. I did a Periscope (a new online live streaming app.. way cool!) on everything that was in our swag bags. I also said to say goodbye to this face because I'm not going to look the same after the conference. I guesstimated that I would gain 10-15 pounds that weekend from all the delicious snacks and meals and treats and chocolate.
I have not been able to stop eating this almond cookie brittle since I opened the first box. The flavor is amazing and they are light and crisp. I was able to take home a few boxes but when I run out I may cry.
I nibbled on the cookies during the next two sessions which were Pinterest scheduling and working with brands. (HEB had some out on the snack table so I didn't have to bust open my own box thank goodness!)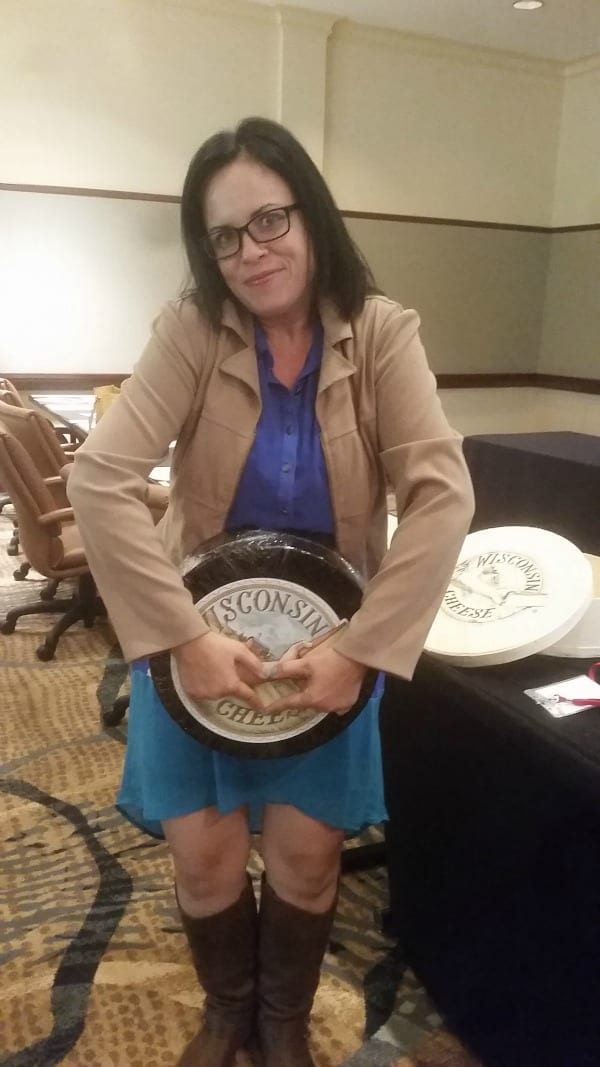 There was an awesome photo board session where we learned how to make our own wood boards for photography. I already have four boards in the works thanks to Meredith! You will be seeing them here on the blog soon.
Our last session was all about professional food photography which I was so very excited about! One of the speakers has an amazing photography book called Plate to Pixel that I received for Christmas. Both Helene and Tami had such practical advice on how to improve your food photos. (Seriously Helene talked about using foam board, plastic squeeze bottles and wobble wedges to help.)
Their session was sponsored by Wisconsin cheese so of course Kiki texts me that she NEEDS a picture with the huge cheese wheel at the front of the room. And not any picture – a picture pretending the cheese is her cheese baby. Sure thing friend! What are food blogging conferences for, right?!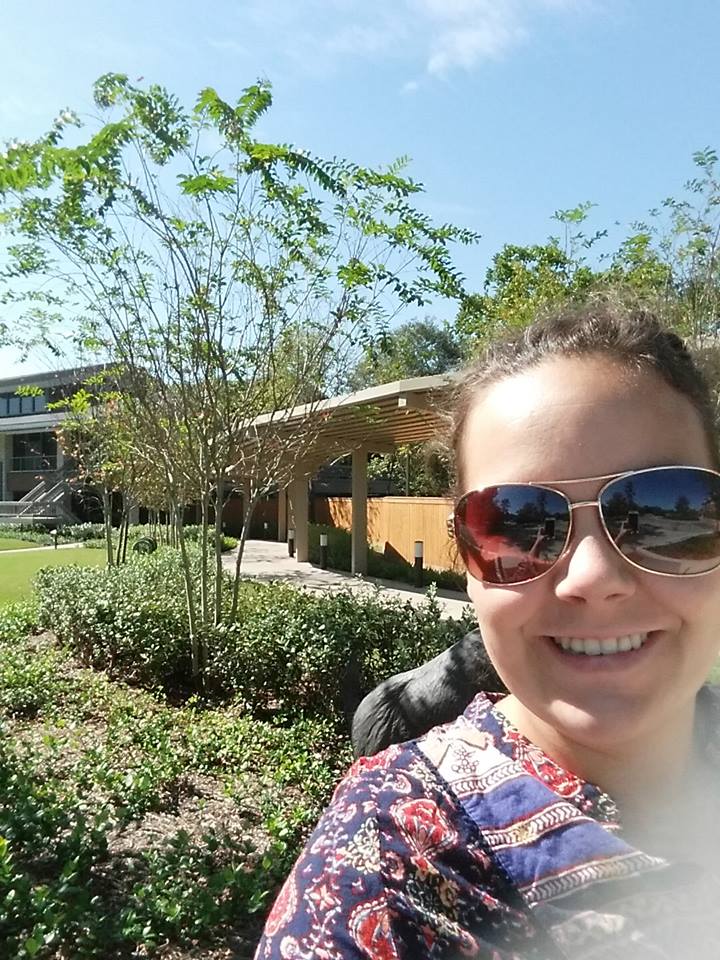 After the last session we had a break before dinner. I had everyone come over to my room to hang out and relax. Turns out one of the girls (Ashlee) is on Food Network for their Halloween baking challenge! How cool is that?! We talked about other things but it was just so nice to be able to chat about food blogging. Everyone does something different and it's so fun to see their perspective on things.
The last order of the conference was the HEB closing dinner. HEB does this thing called "Primo picks" where they find the best products for a certain event. This months event is Ciao Italy. HELLO. LOVE! Our whole dinner was Italy themed from the caprese salad to the cannolis to the Italian soda.
And then the lovely Mixed con sponsors had a huge giveaway. Everyone at our table won something. I won a knife, someone won Le Creuset pots and Kiki won a Kitchenaid mixer! Like the conference couldn't get any better, but wait, we are giving you tons of free stuff too.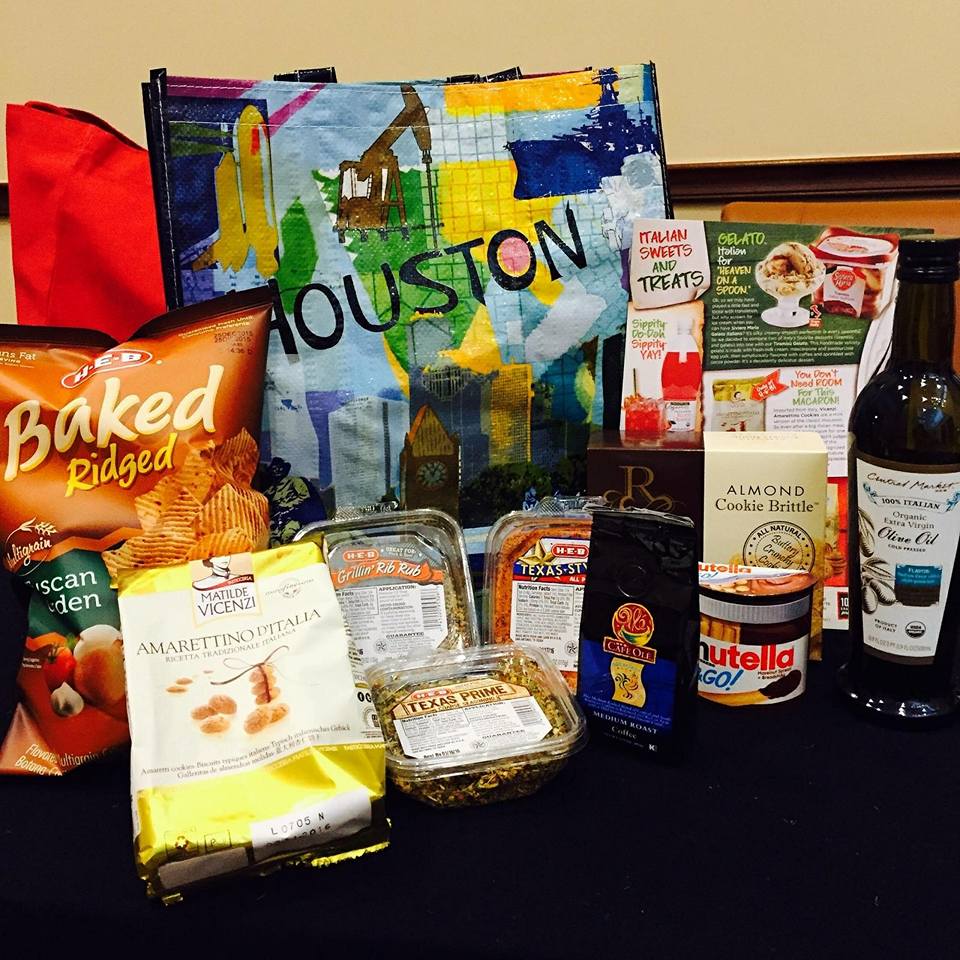 It was just amazing. We stayed up chatting about bloggy stuff and then went to bed way too late. (Psst.. that's the awesome swag bag that HEB gave everyone!) After another amazing breakfast I packed up everything up and called for a luggage cart. I'm sure the bell hop thought I was NUTS for loading all these swag bags full of food into my car. (Or maybe he was jealous.) Either way I headed home with so many great ideas and a car full of snacks. Mixed conference you were absolutely fabulous!
And a big ole shout out to my besties at HEB for having me as an ambassador! They provided my ticket and accommodations but all opinions on their products and the conference are my own!