Hi friends!  How was everyone's Mothers Day?  Mine was perfect!  I got to sleep in, go shopping (with Ryley only!  Ryon kept little man so we could have a girls day with my mom!  Its amazing how much more you can do with one kid instead of two.. but I digress..) had breakfast, lunch and dinner cooked for me!  Plus I got some time to craft, blog and relax with my family. And we hit up starbucks for half price drinks!  It was perfect.  I said that already.. but its true.  Double perfect!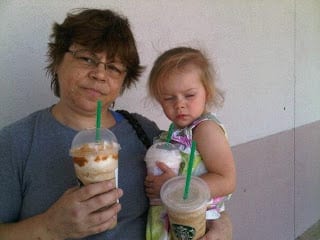 Plus, Im now a virtual assistant for hire!  Whats a virtual assistant?  Well.. I basically help you with bloggy stuff from my house.  Or your shop, or small business.  Or whatever you need!  I love to help.. so hire me!  
Breakfast:
Cereal
Breakfast Quinoa*
Finnish Pancakes
Breakfast Pizza
Chococo Pancakes
Lunch:
Tuna and crackers
Mini Pizza
Cranberry Chicken Salad
Hot Dogs
Leftovers
Dinner:
Leftovers
Chicken and Quinoa Salad*
Baked Mac N Cheese
Verde Enchiladas
Baked Ziti with Spinach
Starting today, Im also going to add my goals for the week.  Hopefully it will keep me on track and let ya know what Ive got going on.  Double awesome.. right?    
Goals this Week:
Finish at least one blog design
Add 10 items to my shop
Finish photo wall in the bedroom
Go to the park twice
Go to the gym 5 times
Go easy on carbs all week
Try at least one new recipe (every week)
Whats on your menu this week?  Or do you have any weekly goals?  Share them in the comments! Have a great week!
This post is sponsored by: