Hi friends!  Hope everyone had a great weekend!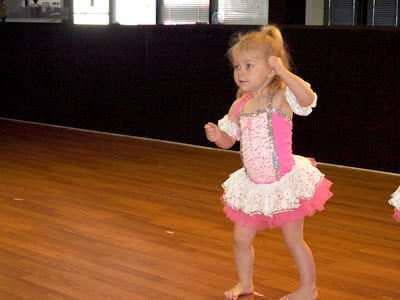 I spent my weekend being a 'dance mom'.  Haha.  Not really, but Ryley did have her first 'recital' Sunday.  It was 20 minutes on a small stage with family and friends around.  It was beyond cute!  I have videos and you can hear me squealing in most of them.  I was excited.. she was excited.. it was a great day!  (Ps.. Ill share more pictures this week on my
facebook
!)
Last week I confessed that Im obsessed with Google Docs.  Its true.. I am.  And I have two questionares up for you to fill out if you get a second.  The first one is
about my blog
and the second is a link party list.  I appreciate the feedback!  
Sausage Gravy and Biscuits
French Toast Bake
Egg and Avocado Toast*
Breakfast Sammies
Leftovers
Cranberry Chicken Salad
Avocado Salad
Homemade Chicken Nuggets
Antipasto Pasta*
Quesadilla Burgers*
Turkey Meatloaf
White Pizza*
What are yall eating this week?  Link up your recipes and/or menus for me (and others) to check out!  Have a great week all!  
This post is sponsored by: