Happy Monday all!  Did you see my super awesome announcement about the Mommy Panel?!  Ahhh.. Im so excited!  Real moms sharing their opinions.. doesn't get much better then that.  Unless there was cake involved.  Then it would be perfect.  
How was your weekend?  Ours was pretty busy.  Our dog jumped my parents fence and decided it would be funny to run away.  I told Ryley she was on vacation.  I didnt know what else to say!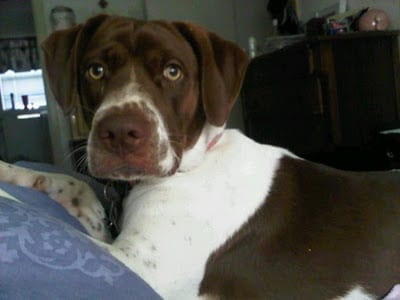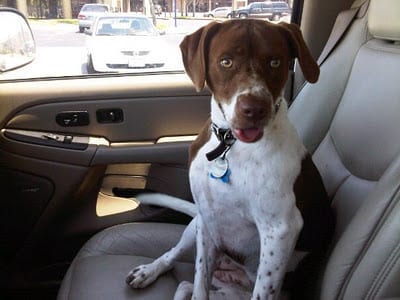 This is what happened.. Friday afternoon she jumped my parents fence and took off… which is not like her. Some people tried to chased her but said she had crossed a major street and we spent the rest of the night looking for her. Saturday we continued to look for her and put up posters all over. It broke my heart to hear Ryley yell 'JAXON!' on the way home that night.  Sunday morning while Ryley was watching her morning toons she looks up and says 'puppy!' and Jaxon was walking up to our front door! We live 3 miles from my parents and there are a few busy roads between us. Thank you Lord for bringing our puppy back to us safe!
How crazy is that?!  Sheeesh.  Im glad shes home to say the least.  
Ok.. enough of the 'my dog ran away' drama.  Heres our menu this week.. 
Framed eggs
Sauteed Apple Oatmeal
Lemon Cranberry Muffins*
Breakfast Sammies
Bacon and Eggs
Dinner:
Leftovers
Turkey wraps
Baked Brocoli Mac and Cheese*
Turkey Meatloaf*
Pork Chops and Stuffing
What are yall eating?  Link it up in the comments so I can check it out!