This is probably the only Valentines related thing that I've done this month.  And it involves food.  And lemon.  Lots of lemon.  After I made these I started to think how much I love lemon.  My obsession started when I was pregnant with my daughter.  I would get a Sonic size water with lemon before work.. and I would get the worst heartburn!  But I loved it.  Then when I was pregnant with my son I read this story about a cupcake that induced labor.
Some bakery in Virginia has a lemon cupcake that has supposedly put 19 overdue women into labor.  My son was due in May.. and I found the article in the middle of April.  Although I wasnt over due (just miserably fat and ready) I made sure to eat lemon cupcakes whenever I could.  Which was often.  
No.. Im not pregnant!  I just really like a good lemon-y treat now.  Not only is it delicious it brings back fun memories.  
Soooo this is my post on Valentines.. and its about food.  Sounds like me, no?  I wanted to make something sweet the other night and I had all the ingredients to make lemon bars with lemon glaze.  Except the powdered sugar!  Wah wah.. it was a sad few minutes until I decided to just make muffins.  Delicious lemon cranberry muffins.  In a heart shape.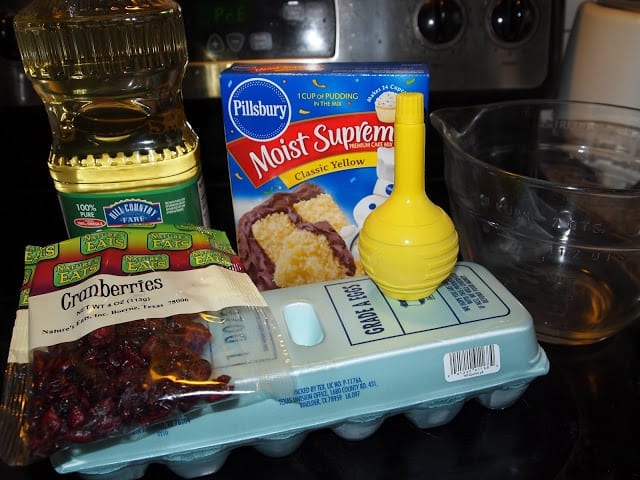 Lemon juice
Dried cranberries
Cake mix
Eggs
Oil
Water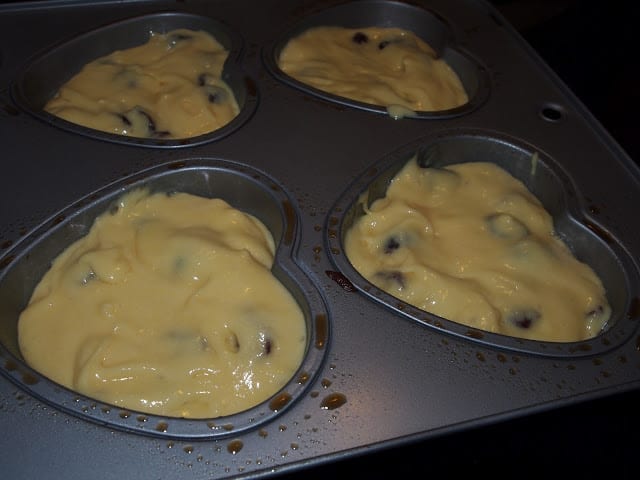 Im 99.99998 % sure yall know how to make a cake using a mix.  Im not going to bore you with the details.. because it was pretty boring.  But so tasty!  I love cake batter.. raw egg?  Pfffft!  Salmonella.. bring it! 
What I did do was add a ton of lemon juice concentrate to the batter.  A lot.  I think I used 3/4 of that bottle.  Im sure you wont need as much if you use fresh lemons but I did not have any of those either.  Ohh.. dont forget your cranberries.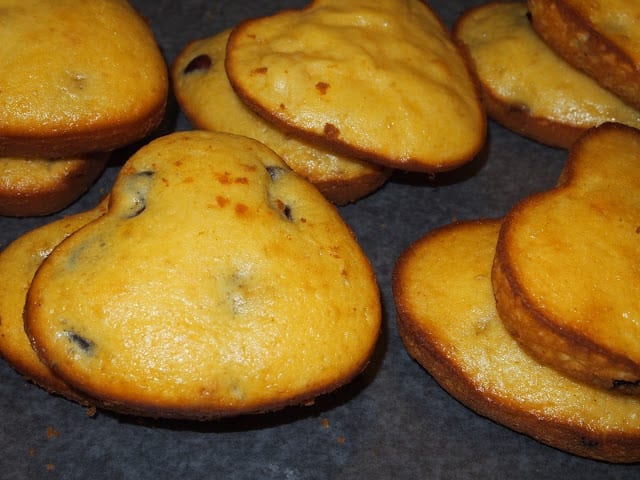 Bake according to the box (eat more cake batter while waiting) and let cool.  Im actually not sure why these came out more muffin-ey then cake-y but Im not complaining.  I loved them.  And they loved me.  All 3 of them that I ate that night.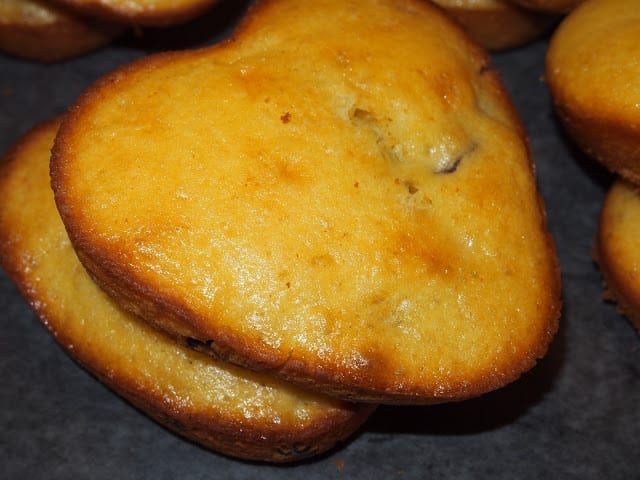 Hi sweet friend.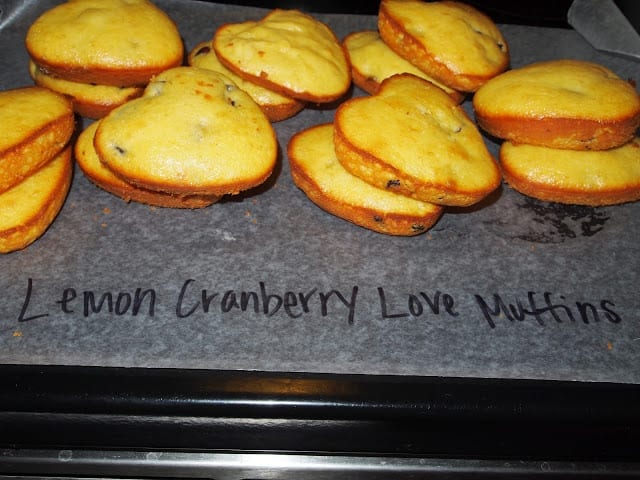 So festive.  I wish we still had some.  
Ps.. If you have any good lemon recipes let me know!