Iced Irish coffee is almost just like a classic Irish coffee, but cooler. Literally. You take a classic Irish coffee and cool it down to make this easy coffee treat. Let me show you how to make this easy DIY coffee drink.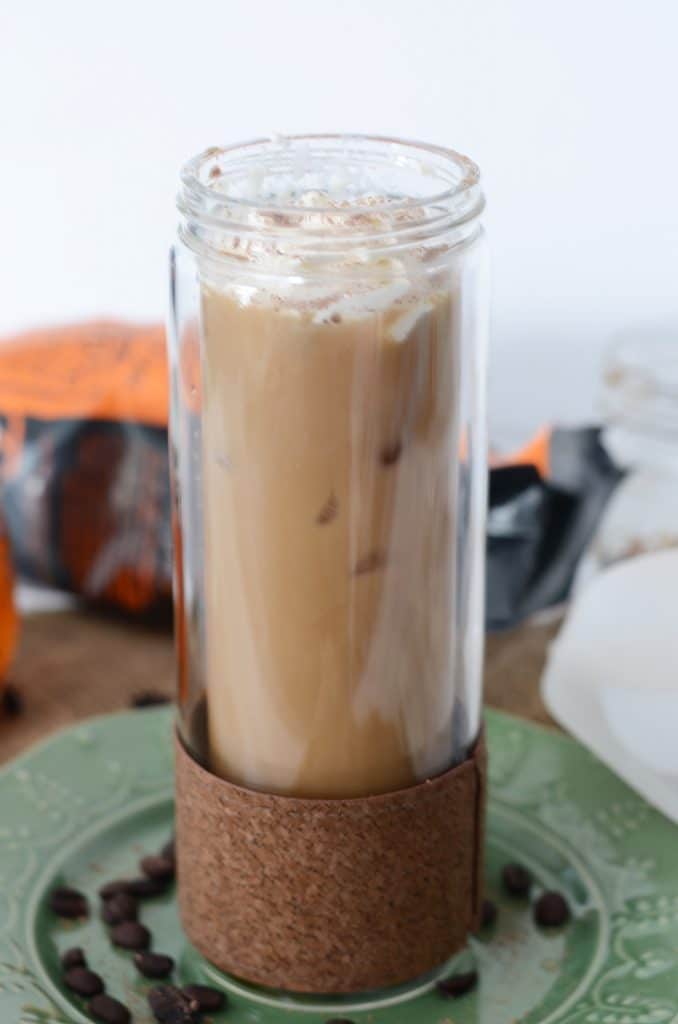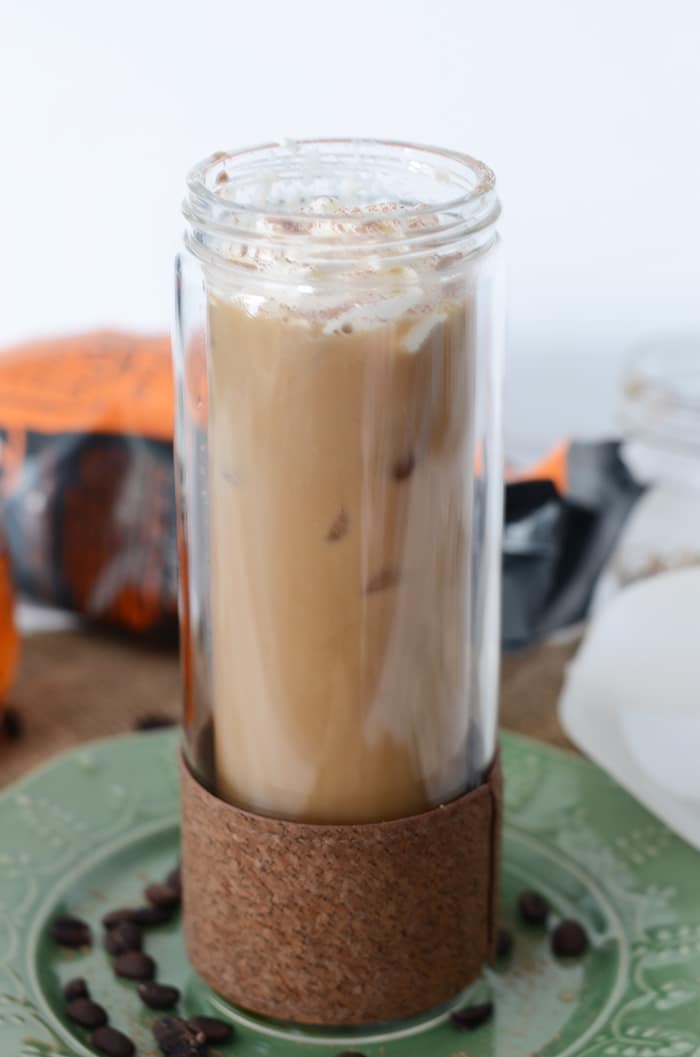 Yup. I went there. I took a classic coffee drink and totally went mom on it. What does that mean? It means I forgot about my classic Irish coffee sitting on the kitchen counter and it got cold. So I tossed ice into it and carried on with my day.
Just kidding.
But that does happen with some of my coffee drinks. Not this one though. This iced Irish coffee was made iced intentionally. And it's goooood.
What is Iced Irish Coffee?
Iced Irish coffee is the iced version of classic Irish coffee. Classic Irish coffee is a combination of strong coffee, sugar, whiskey and cream. You are suppose to let the cream float on top and drink your coffee through the cream.
Now take that and make it iced. I did swap the sugar and used simple syrup so that it would dissolve better but the other components of this drink stay the same.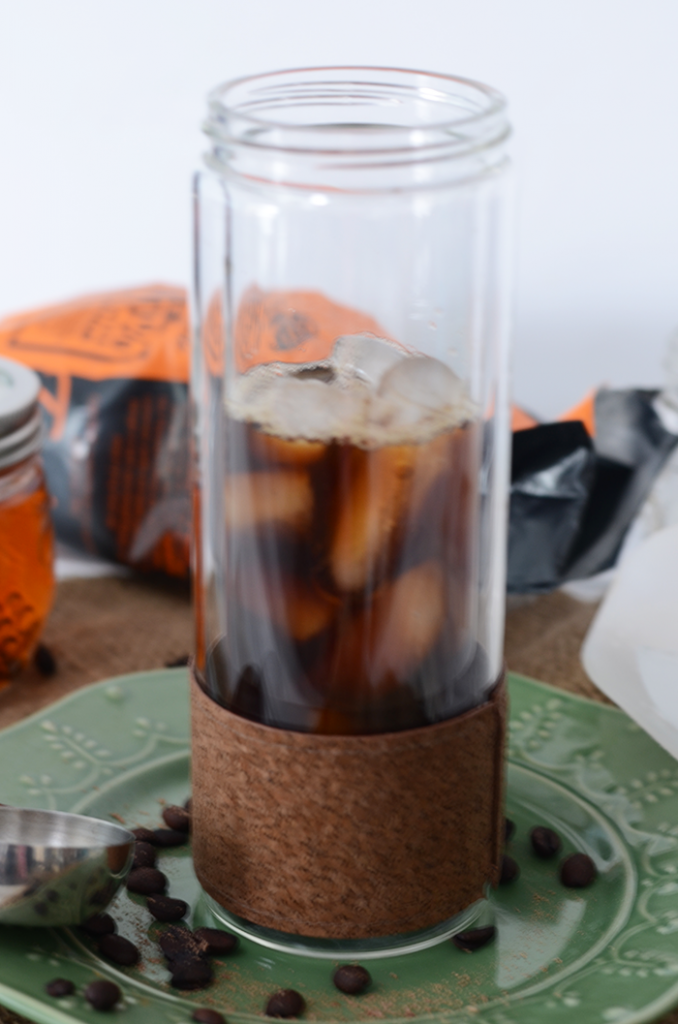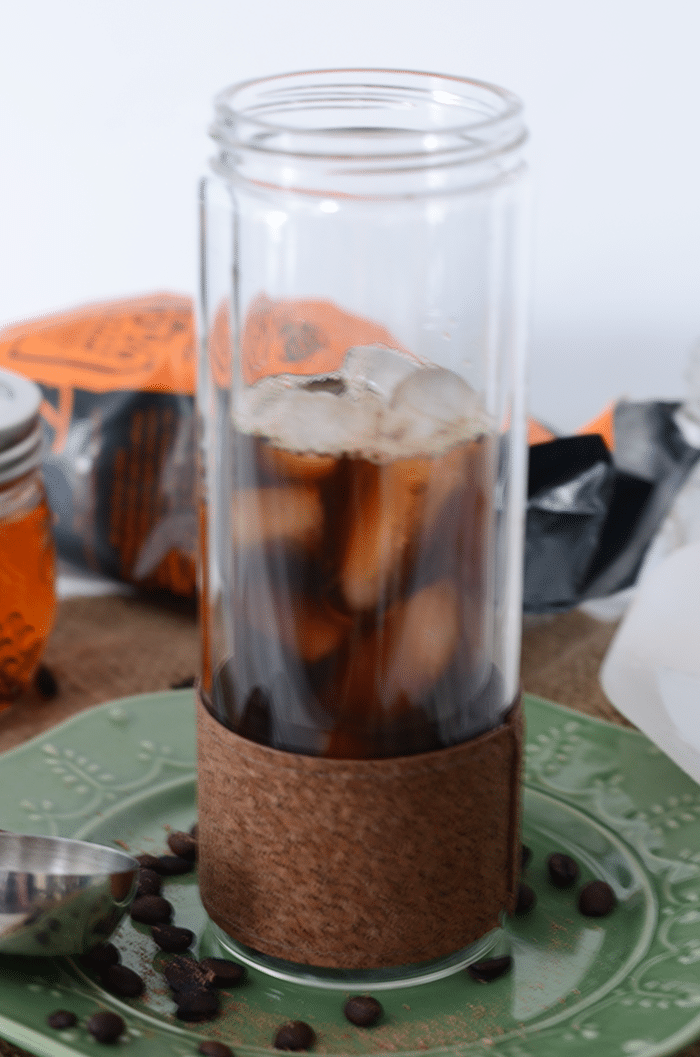 Iced Irish coffee ingredients
To make an iced Irish coffee at home you will need:
coffee
simple syrup
Irish whiskey
milk
heavy cream
Coffee – You want a good strong coffee for this iced Irish. You can use any kind of coffee you have on hand, but I suggest a medium or dark roast.
Simple syrup – In a regular Irish coffee, you use sugar to sweeten it. The hot coffee helps dissolve the sugar and you are good to go.
But in an iced coffee you don't have the hot coffee to help with this. To get a smooth texture you need to use a simple syrup, which is just sugar and water heated and then cooled. You can either make your own or buy simple syrup.
Irish whiskey – To make this a true Irish coffee, you need to add Irish whiskey. Jameson is a good choice here. If you don't want to add whiskey, this coffee is great without it too!
Milk – Feel free to use any milk that you prefer here.
Heavy cream – Irish coffee is meant to be drank through the cream that sits on top. You are not supposed to stir the coffee and the cream together. If you don't have heavy cream you can use whipped cream instead.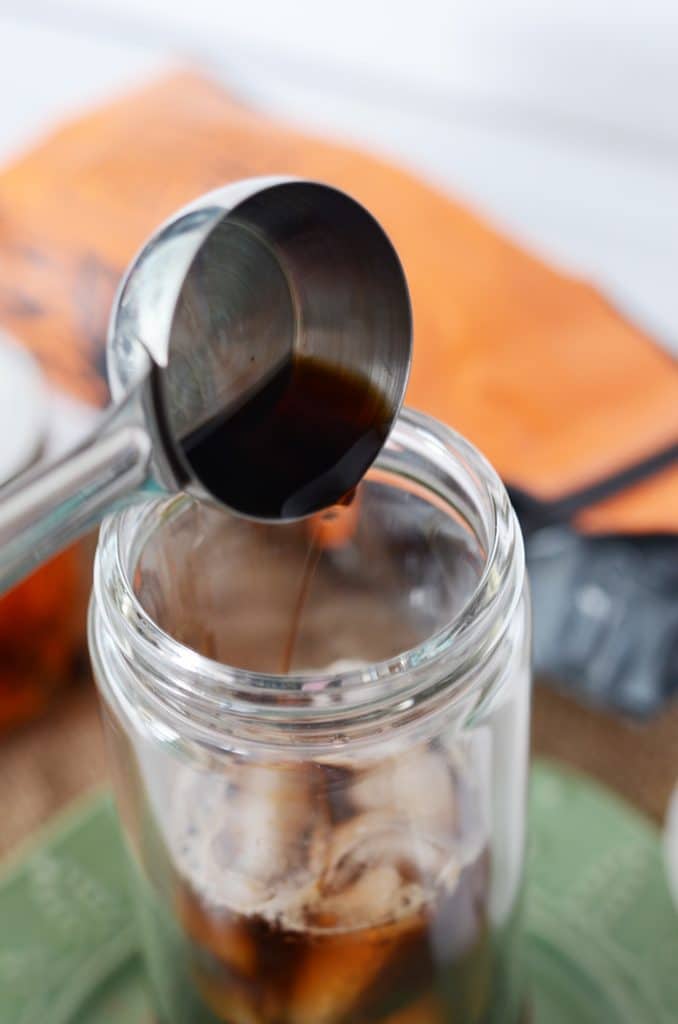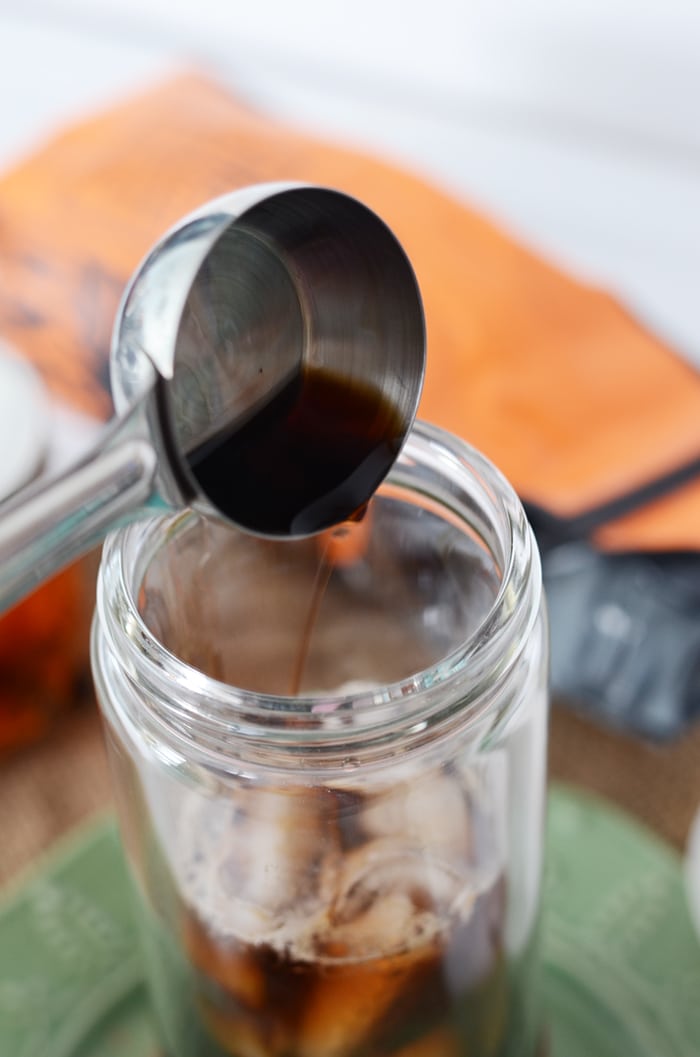 How to make an iced Irish coffee
Once you have gathered all your ingredients you will also want to grab:
Step 1: Make your coffee – You want to make your coffee ahead of time so that it's cooled when you want to put together your drink. You can use fresh coffee, just pour it in a cup and allow it to cool. You can use day old coffee or you can use cold brew coffee.
Step 2: Add the syrup – In your cup add in the simple syrup and coffee. Stir combine. Add the ice.
Step 3: Add your whiskey – Pour in your shot of whiskey. Add in your milk and stir to combine.
Step 4: Add your cream – Pour the cream on top of the coffee and do not stir. Enjoy your iced Irish coffee through your cream!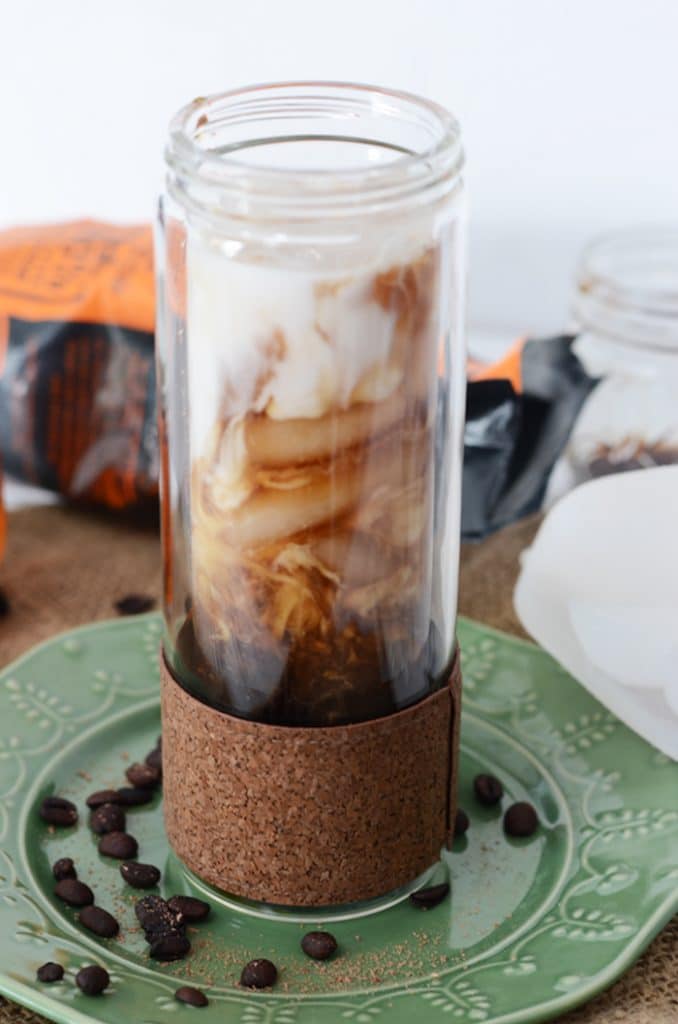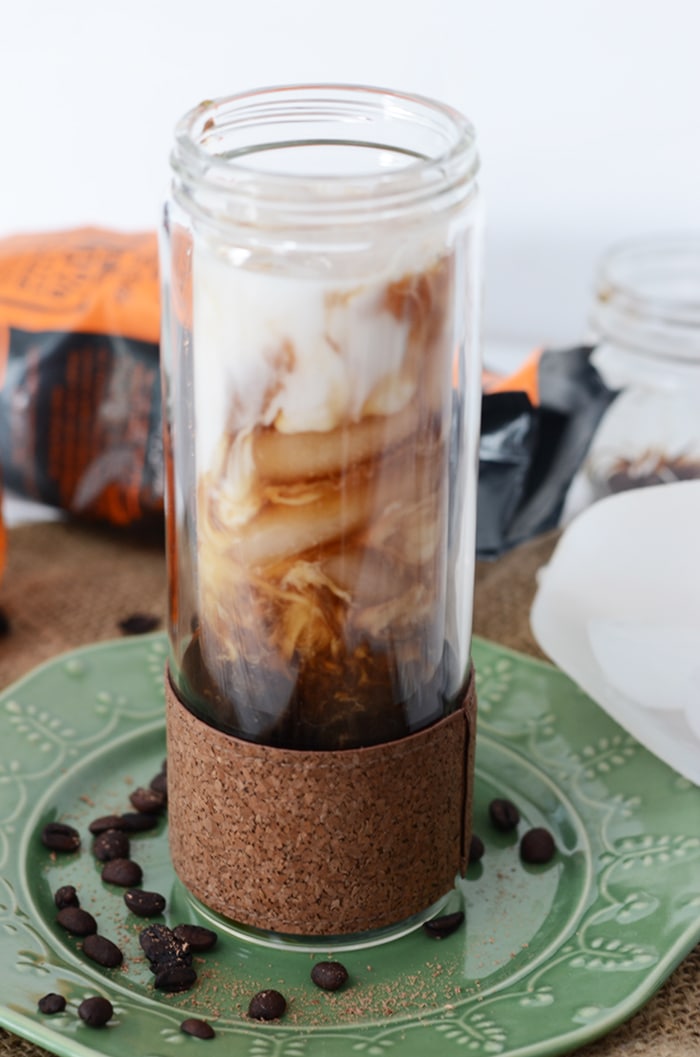 Snack ideas
That's it. That's how you make an iced Irish coffee at home! It's a really easy coffee that you can enjoy with or without whiskey. If you want a little something to go with your iced coffee I suggest: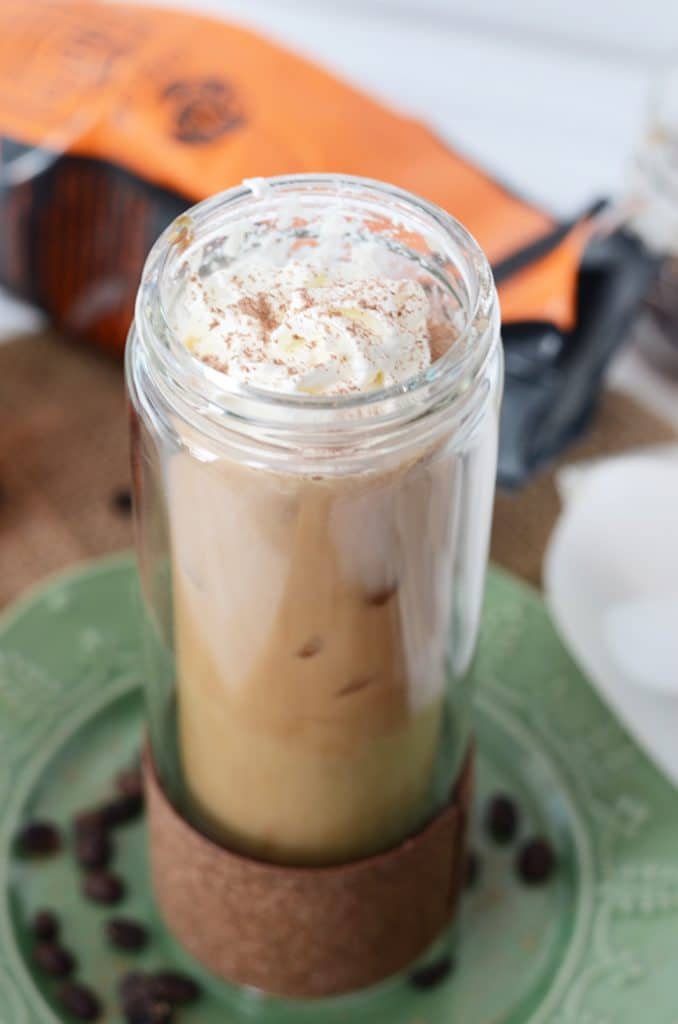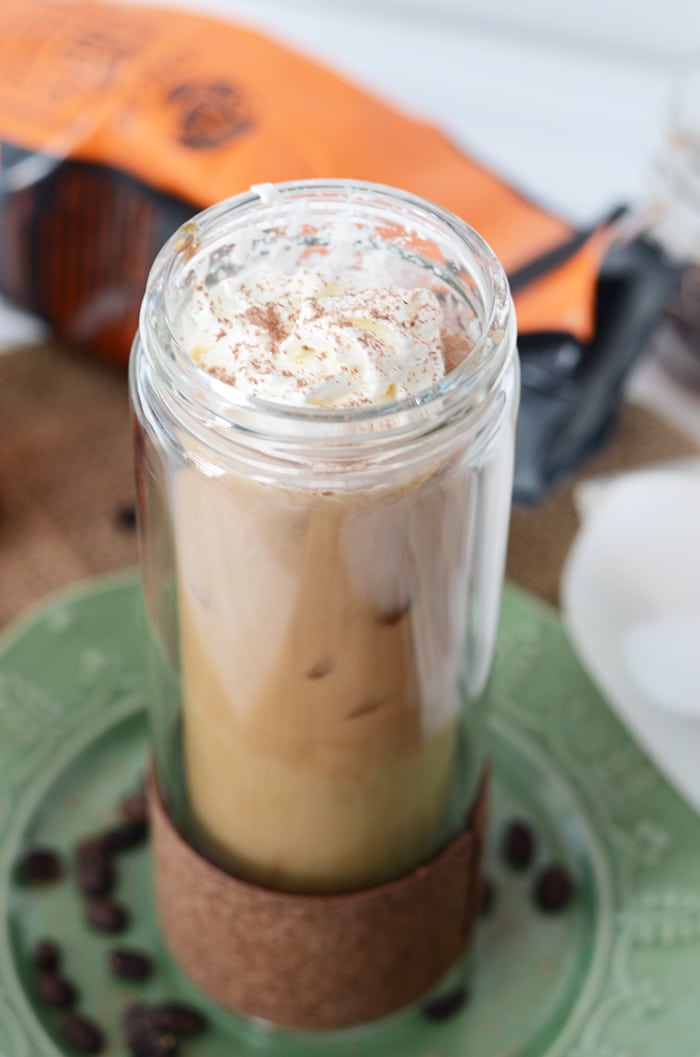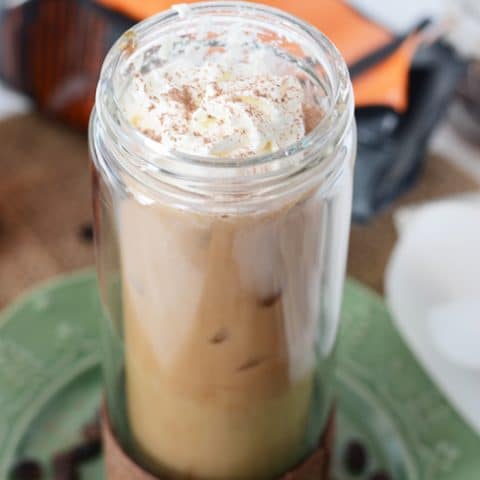 Iced Irish coffee
How to make a classic Irish coffee on ice!
Ingredients
1/4 cup coffee, cooled
1-2 tsp simple syrup
1/2 cup ice
1/4 cup milk
shot of Irish whiskey
1/8 cup heavy whipping cream
shaved chocolate, optional
Instructions
Mix together the cooled coffee and the simple syrup in a cup.
Add in the ice.
Pour in the milk and stir to combine.
Stir in the shot of whiskey.
Top with heavy cream. Do not stir!
Add chocolate shavings on top, if desired.
Enjoy!
Nutrition Information:
Yield:

1
Serving Size:

1
Amount Per Serving:
Calories:

288
Total Fat:

14g
Saturated Fat:

9g
Trans Fat:

0g
Unsaturated Fat:

4g
Cholesterol:

39mg
Sodium:

48mg
Carbohydrates:

14g
Fiber:

0g
Sugar:

11g
Protein:

4g
Like this recipe? Check out my other DIY coffee drinks and PIN FOR LATER!