Sometimes we write a post that is great and sometimes we write posts that are out of this world amazing. These are posts that people will keep coming back to for reference and will generate tons of traffic on your site. Its good to recycle these posts every once in awhile in order to keep up traffic. There are a few ways to get more page views on older posts. The two Im going to share with you today are pretty simple and require minimal effort.
I know this sounds silly, but its true. Share your out of this world amazing post at link parties, on your social media sites or offer them as guest posts. They had a great response the first time and its only to be expected that it will the second time around.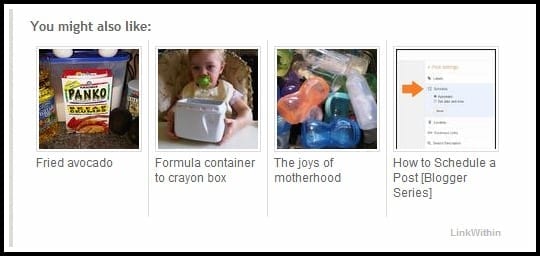 LinkWithin is a widget that appears under each post with stories that might interest the viewer. Its free, easy to easy and require no registration.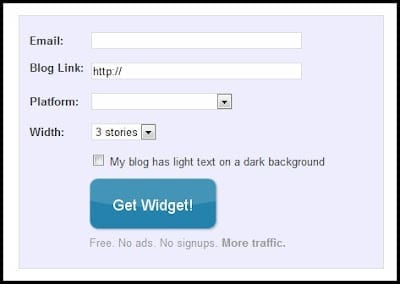 All you do is fill out the information above and they walk you through the install process. I love this little gadget because it not only recycles my posts but it keeps readers on my page longer. Which is a good thing.
So there ya have it. Two simple ways to increase traffic using your old posts.
—
Do you have a bloggy question that I can help you with? Let me know.. I'd love to help! Email me at thegrantlife at yahoo dot com. Check out my other blogger tutorials here.
This post is sponsored by: