The fun thing about blogging is there are no rules.  You can write what you want, when you want and how you want.  Dont misunderstand this, there may be no rules but there is blog etiquette.  Blogs are not just internet addresses, they are journals, photo albums, and personal letters.  They contain more then words and pictures, they are made up of hard work, love and time.  With all that goes into creating a blog, the last thing you'd want is to offend the writer.  
1. Comments are always appreciated, and they are your
calling card
.  You should make your comment honest and memorable, if possible.  And always be nice!  
2. Its nice to reply to the comments you receive in a timely manner.  This gets harder the more your blog grows, but at the same time its key to helping your blog grow.
3.  Never leave a mean comment!  If you dont have something nice to say.. DONT say it!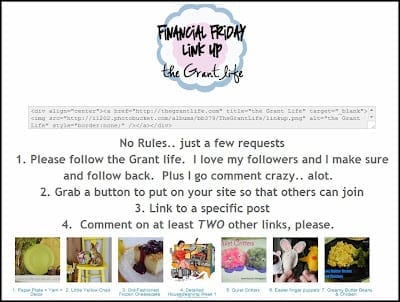 A link party is a collection of posts from different bloggers.  A blogger hosts the party on their site and allows others to link up their posts to the collection.  The host blogger gains followers and has increased page views, while the blogger that links a post gains exposure.  Its a win-win for the host and the person who links up.  
1. It is common courtesy to comment on at least two other links from the party.  By taking the time to look at other posts you are increasing page views and your chances of a new follower.  It is generally frowned upon to link and leave.  
2. Make sure to thank the host for having the link party.  It takes time to put together a party and it is very kind to let them know its appreciated.  
3. It is also nice if you add the link party button to your blog (but not required).  This will increase link ups and views of not only the host but your linked posts as well.
4. Make sure you read the link party rules and that the post you are sharing is appropriate for that party.  For example, dont share a craft post on a food link party.  
Very similar to link parties but instead of linking to a specific post, you share only your homepage.  Blog hops are intended to increase your followers and page views.  Its a great way to find fun new blogs.  
1. Link up only your homepage!  Some people dont read through the rules/instructions and share a post instead.  Link parties are for posts, blog hops are for homepages.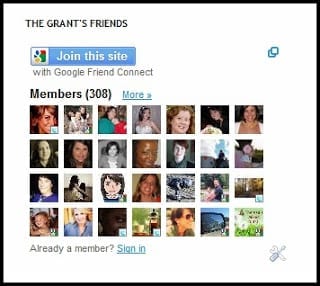 There are a few different ways to follow a blog.  You can follow through e-mail, RSS feed, or Google Friend Connect (GFC).  The more followers you have the more page views you will have.  
1. You are NOT obligated to follow anyone.  
2. Just because someone leaves a comment saying "Im your newest follower, please follow me back!' does not mean you have to follow.  Its liking casting a net into a school of fish; they are hoping that at least a few people follow them back.  
3.  If you follow someone let them know by commenting.  
Im not going to go into copyright laws, but just make sure to always always always credit your source if the  project, photo, or idea is not your own.  It is acceptable to use these as long as the reader understands that you are not the original source and that source is stated in the post!
Buttons
Buttons are your business card in the bloggy world.  They direct people to your site and help increase your page views/followers.  When a button has a 'grab box' underneath it, the blogger wants you to take their button and post it on your site.  It helps with page views/followers and SEO (search engine optimization.. thats a whole other can of worms!)  
All this is generally accepted blog etiquette that I have learned over the past year of blogging.  Im sure some of it will change next year, or maybe even next month, but if you take anything away from this I hope you remember to GIVE CREDIT TO OTHERS and always be nice!  
"

So in everything, do to others what you would have them do to you."  Matthew 7:12
Do you have a bloggy question that I can help you with?  Let me know.. I'd love to help!