Do you have a picky eater at home? Here are some tips to help them try (and fall in love with!) new foods!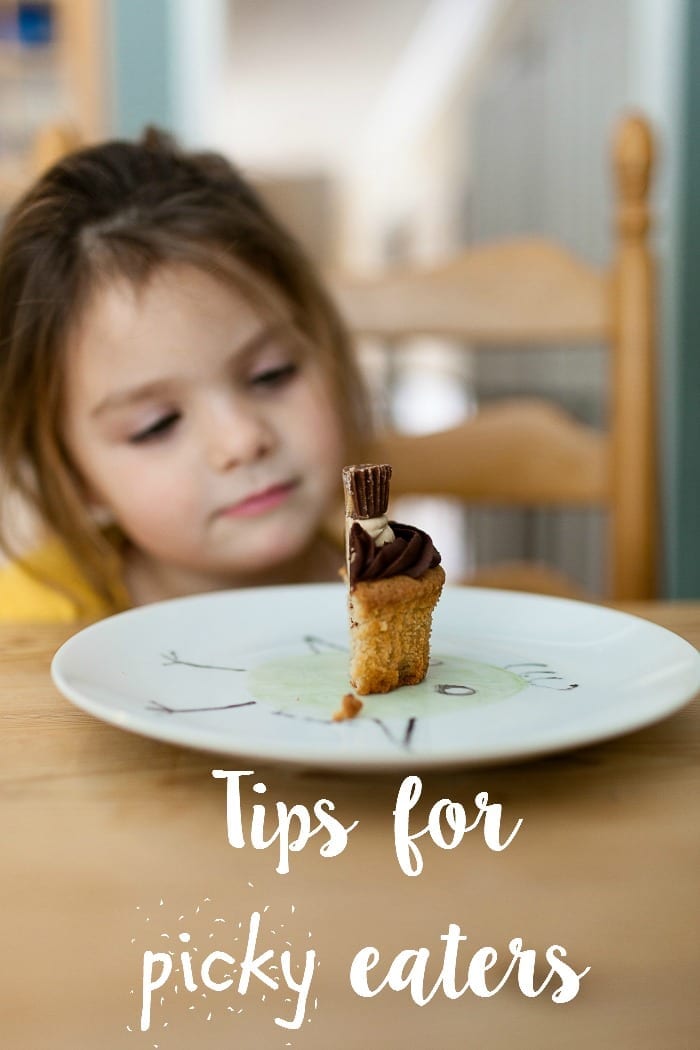 It's funny how different your kids can be; even from a very young age. For some reason I just assumed that Ryley and Avery would be so similar since they are only 14 months apart in age. But that could not be more far from the truth! They have been completely different from day 1. Ryley has always been the calm, observant type while Avery is the loud, bull in a China shop type. And one of them in a picky eater. Can you guess which one?
Ryley! She is hesitant to try new foods and likes to stick with what she knows. We have tried a lot of techniques to expand her food palate and have found some that have worked great. This past weekend we hosted a tasting party for the new Gerber lil beanies and a lot of our tried and true techniques came into play. Here are a few tips for picky eaters.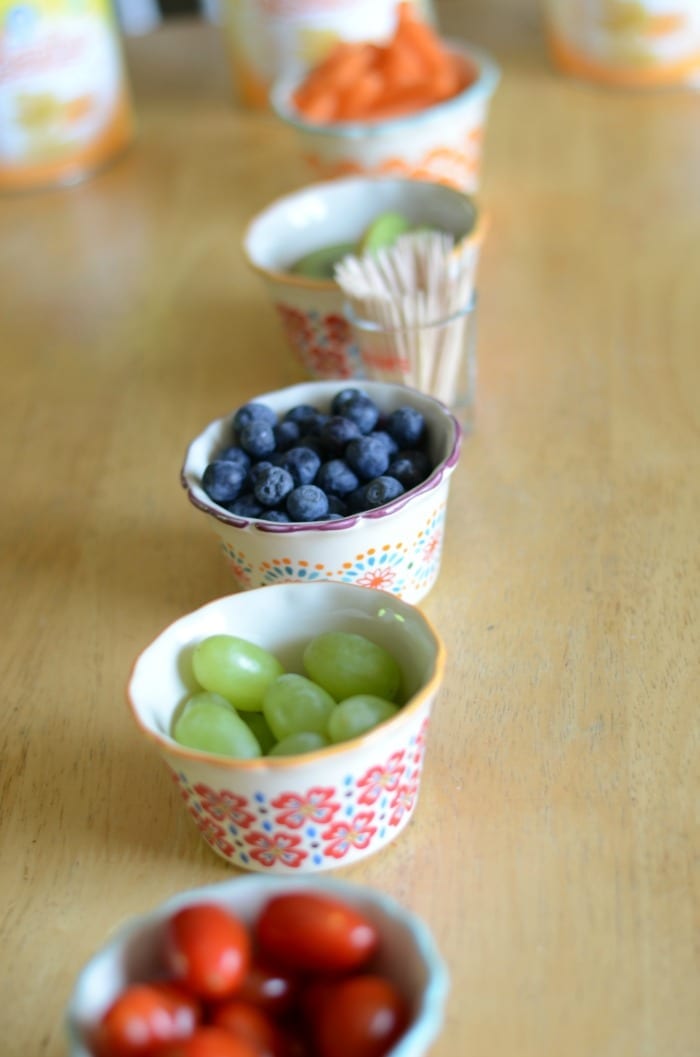 Start early – Make sure as soon as your kids are ready for solids (or even mashed up foods) that you are giving them a variety to try. Just because they hate peas the first time doesn't mean they hate them forever. Just keep trying and adding new foods to their expanding menus.
Start small – It seems obvious, but don't make a whole meal of all new foods. Add a few tomatoes in a favorite lunch or a small side salad. Kids will immediately let you know what is different so start with their favorite foods and mix in a new item.
Make it fun – When kids are little we will do almost anything to get them to open their little gummy mouths for their first foods. (Think airplane and choo-choo train noises.) But when they get older it seems to become take it or leave it. Make it fun for them and they won't even realize they are trying something new! We had a "play with your food" party to introduce the lil beanies to our kids and their friends. They were so busy making models of rocket ships and dragons they didn't even realize they were eating something totally new.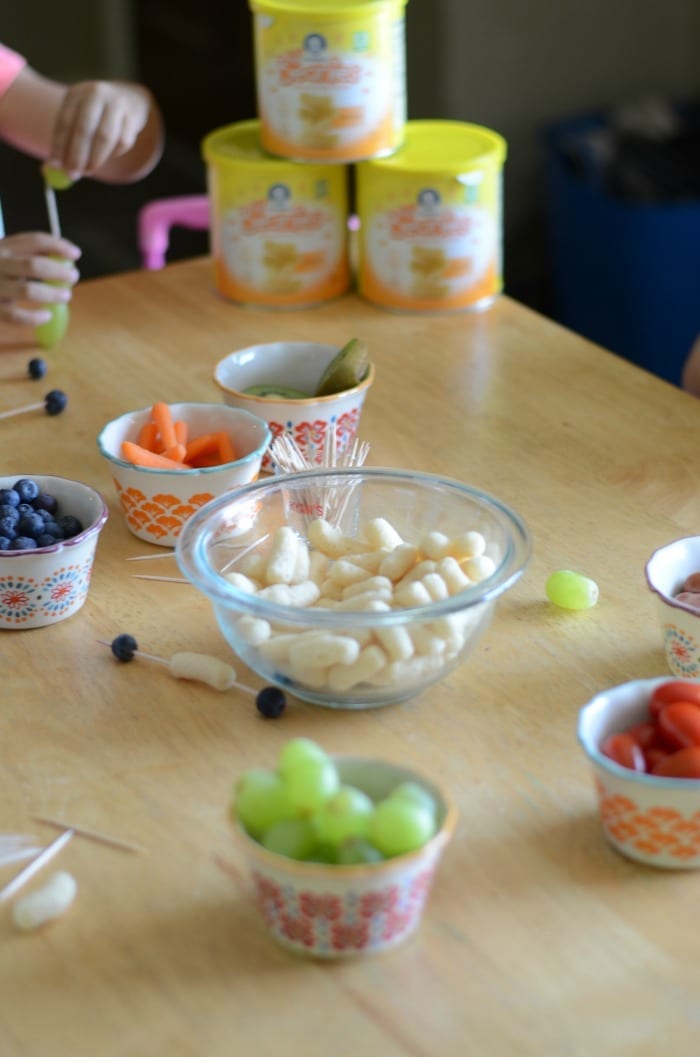 4. Be encouraging – If you have to become a food cheerleader to get your littles to try something new, then do it! Make the experience positive and something they want to repeat. And I know, sometimes no amount of cheering will work. My kids still say "I don't like that!". We just encourage them to try it and say "You can't tell me you don't like something you haven't tried." Nine times out of ten they take a tiny bite and realize it wasn't so bad.
5. Try it/eat it yourself – It's REALLY hard to get kids to eat something that you as a parent won't touch. Make sure you either eat the new food already or try it WITH your kids. They are more likely to take an interest if they see you enjoy it as well.
6. Keep trying – Don't give up! It's easy to just want to stop encouraging new foods because of a strong willed child. I know – I've been there! But keep trying. We have had success with all these tips but you may have to think outside the box for your own kiddos. They are all different and have their own tastes and opinions.
By the end of our Lil beanies party everyone had tried the new snacks. (Including all the moms!) Everyone liked them which is good because they are a perfect snack for littles! They are made with Non-GMO navy beans and high in fiber and protein. We don't have to tell the kids that though!
What is your biggest struggle with your picky eater?