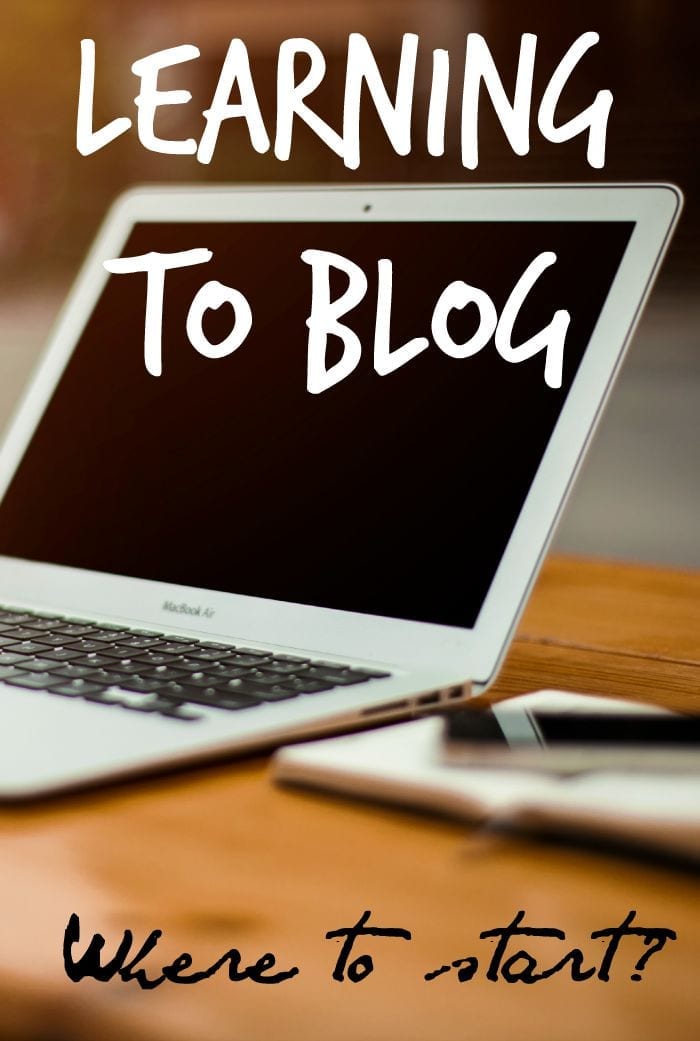 Pick a Topic
The most important thing to decide before you start blogging is what are you going to blog about. I know it sounds simple but it will guide your whole blogging journey. If you already know what you are going to blog about – great! You have made a huge decision about your blog! Still need a little help? No worries! Ask yourself the following questions:
What do I love doing?
What can I write about long term?
What will make me stand out in a crowded blogging world?
What do I spend most days doing/learning/reading about?
What am I truly passionate about?
What topic do my friends ask me for advice on?
I could have eliminated a lot of topics and started blogging about food and family sooner. It's great to set boundaries early and know up front what you don't want to blog about. It's actually empowering to say "No, I don't want to do that." Or "no, that doesn't fit my blog." It's 100 percent ok to say no to certain things and pursue what you truly love.
Find your passion – no matter how big or small – and think if you can write about that passion long term. If the answer is yes – then you have a winner! Congrats!
Pick and register a name
First things first, make sure you have picked a name for your blog. [Here are some tips for picking the perfect name!] That was easy, right? Onward!

You can use any domain registering service you like, but I prefer GoDaddy. The commercials may not be my style, but I love how easy the site is to navigate. And their customer service is pretty good too. Head over to GoDaddy and type in your potential blog name in the box up there and search.
If your URL is available – great! Add it to your cart. If not, try a few different variations. So if you are trying to register FoodWebsite.com and it says its unavailable, try myfoodwebsite.com or thefoodwebsite.com or even foodwebsiteblog.com. Get creative with it!
Also, if you want to make your information private, click the second bubble under "Protect your personal information." I have a few domains that are public, and I have a few that are private. I decided to make my business sites private to ensure that people can't find my home address through the WhoIs look-up. WhoIs is a website that pulls public records from domains. It can have information like your email and home address. If you want to keep that private, be sure to buy the protection!
Pick a host and set it up
Adding a custom domain to a WordPress.org blog –
1. In order to add your custom domain to a WordPress.org blog you need to have a host first. I highly recommend RFE hosting!* You can also sign up through GoDaddy or any other hosting company. (Blue Host, Host Gator, etc.)
2. Once you have hosting, you have to point your domain address to your new host. Log in to your domain registrar account and your hosting account. You will need information from both.
3. Find your "cPanel" on your hosting site and head to your "DNS" section in your registrar. I'm not going to lie – the cPanel scares the pants off of me! I don't want to break anything and there is A LOT of information back there. But fear not! You only need a few easily accessible things to set your domain.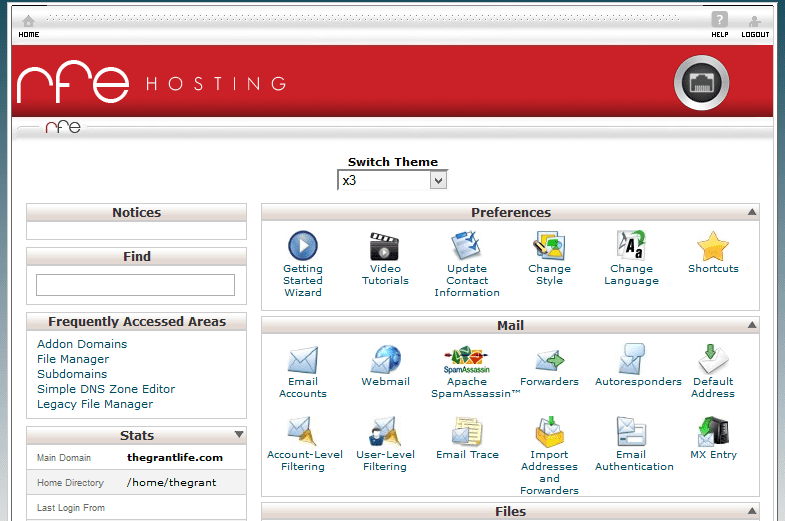 4. Scroll down until you see "Shared IP Address" on the left hand side under "Stats". Copy that IP address down.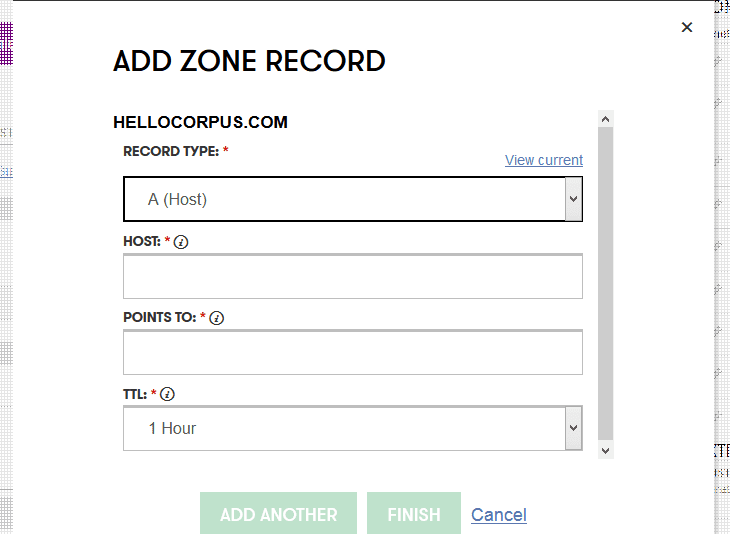 5. In GoDaddy, click "Add a Record" in your DNS Zone file on the top left. The window above pops up. Enter "@" for Host and the IP address for Points To. Click save.
6. Give it a few minutes to transfer then head back to your cPanel. Find the WordPress icon at the bottom.
7. Click Install then find your domain where it says "Choose domain". Change the "Site Name" and "Site Description" under Site Settings. That is what will show up on the menu bar of your website.
8. Create a username and password for your WordPress.org blog and click install. It will run for a minute or two and then you should be all set up!
9. To login into your new blog you go to yourblogname.com/wp-admin and use the username and password you just picked out. You are now ready to start designing your blog! Woohoo!
Holy cow! Are yall still with me?? I hope so! I also hope that you were able to set up your custom domain as well! If you have any questions or comments or need a little more help, join our Learning to Blog Facebook group.