Total Wine and More opened a few new locations around the Houston area recently. We decided to check out one of the stores this past Saturday. This is a sponsored conversation written by me on behalf of Total Wine & More. The opinions and text are all mine.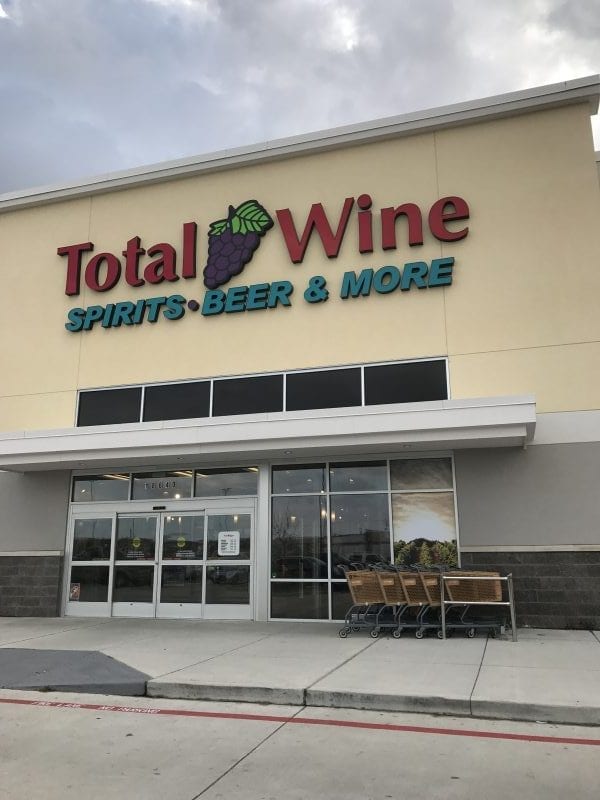 Holy bottles of booze, yall! This place has everything that you could ever want in the liquor, beer, and wine realm. Ryon came along with me and tasted a few samples while we were there. I thought it would be neat to share his perspective on the new store! The short story is he loved it. The longer more eloquent version is below. Enjoy!
Upon entering Total Wine, it may seem a little over whelming. However, the friendly sales associates near the front door put a weary shopper at ease, pointing out the way to the many wines, liquors, beers, and even the wine tasting area. Wines to the left and front of the entrance, then liquors–local, domestic, and imported–to the center. Beers, of quite equal variety as the
liquors, off to the right side. There were several aisles of each. I was quite impressed with selections.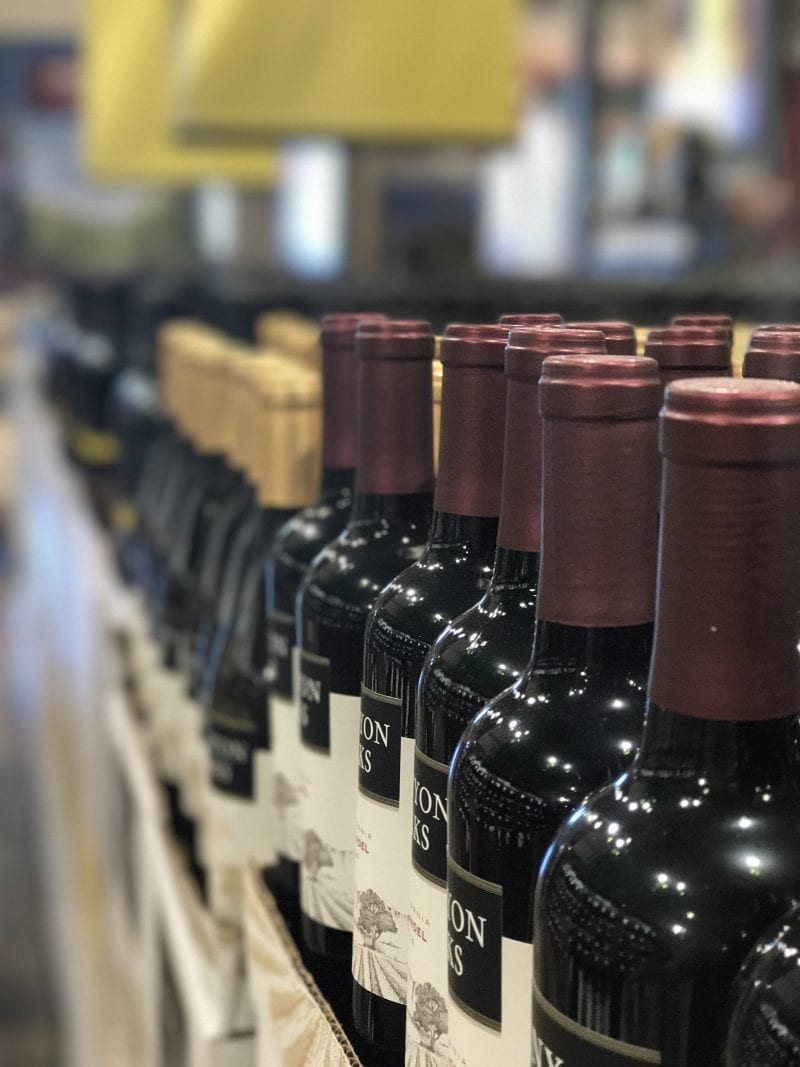 The wine tasting area was my favorite. The gentlemen pouring the different brands was like a well adept bartender, discussing each wine and liquor at length with the patrons. His knowledge was certainly helpful in my own purchase as I am sure it was for the other customers.
A close second to the wine tasting was the beer selections. From a simple bottle of fine ales to six packs and even kegs of excellent brews. Hosting a private party with ample amounts of quality beer is certainly possible and seems quite affordable with Total Wine.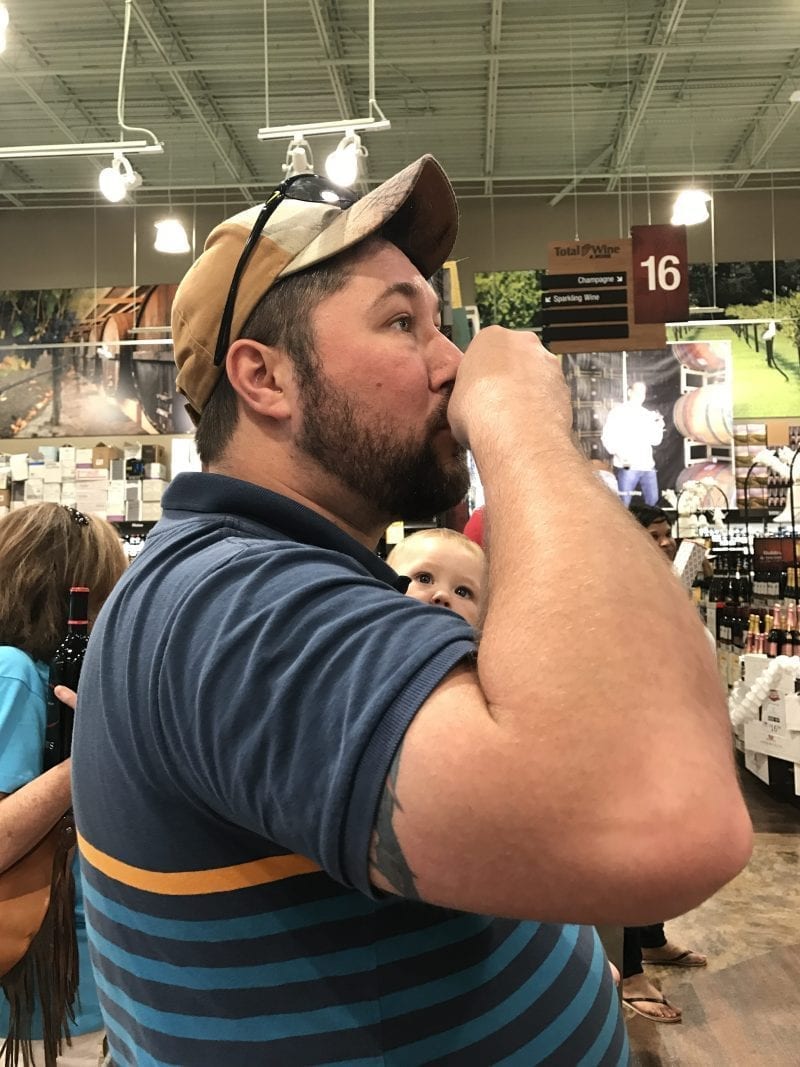 Beyond the booze, the store also boasts of various party favors, snacks, and, best of all, cigars. They have a humidor full of finely rolled tobacco products for anyone with a particular or even a nonchalant taste. A good smoke with fine drink certainly is not out of style for most folks, especially for myself.
To say the least, I was quite impressed with not only the selections, but with staff too who were always available and willing to help. For anyone who will be entertaining people, this store has everything they are needing, for both exquisite tastes and essential favors.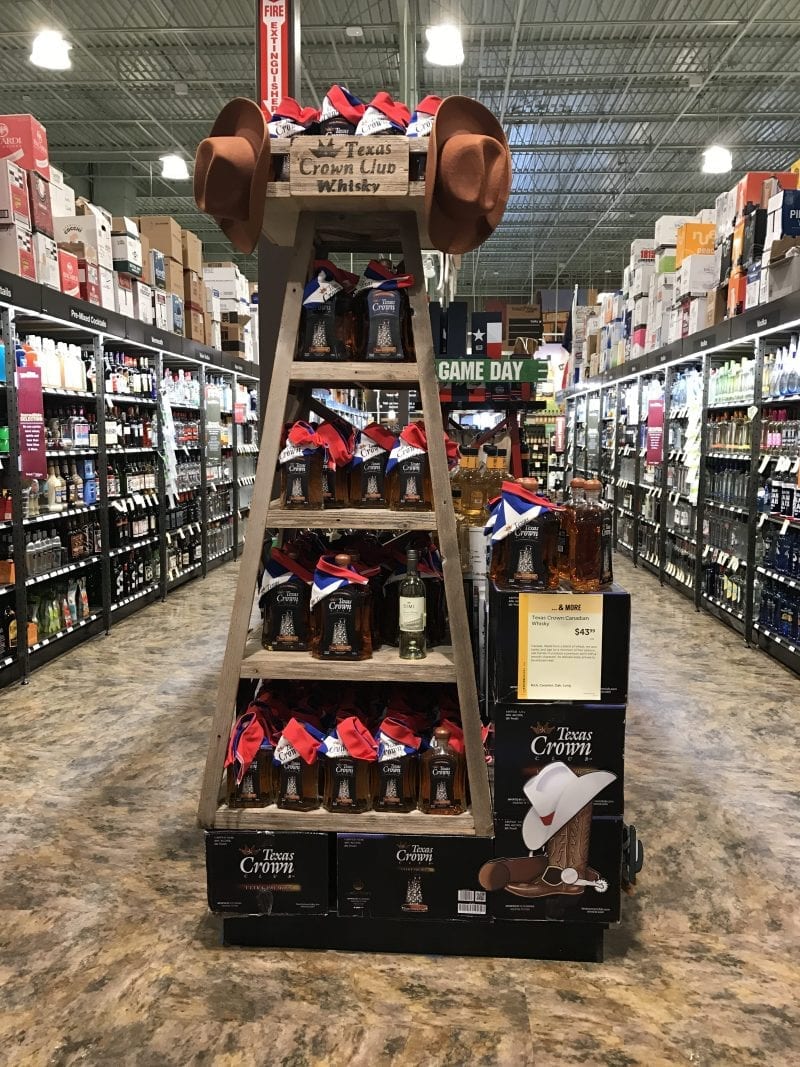 Ryon forgot to mention the great prices. We were amazed at the discounts on some of the liquors. He bought a bottle of whisky and I grabbed a few mini bottles to sample. It was a fun trip and we both highly recommend it to everyone!