Yall!  I think my
fashion rain dance
worked last week!  This weekend the weather cooled down and it actually felt like fall!  I was so excited to dust off my boots and sweaters for this challenge.  Im a huge fan of layers and was pumped I could actually wear them this week without sweating.
If your new here [howdy!] each week the amazing ladies over at 

Ma Nouvelle Mode

 send out an inspiration email and then we copy it by shopping our closets.  Write a post about it, link it up, browse each others outfits and repeat each week.  [Wash, rinse, repeat.] – And yes I did just copy this whole paragraph from 

last weeks post

.   Dont judge.
Natalia gave us this outfit with layers as inspiration:
And here is my fall happy dance version:
I love love love this outfit!  Two reasons.  First its super cute and comfy!  I feel put together and when I went out people probably had no idea I spend most of my days in yoga pants chasing two toddlers.  Which I love of course. [The chasing the toddlers part]
Second, everything Im wearing I bought on sale!  Everything!  Im the queen of clearance, yall!  The tanks and sweater came from Target and the jeans [via thrift store aka goodwill] and scarf are from Old Navy.   Total cost for the clothes is $24! The boots are from Banana Republic outlet and were the most expensive part of the outfit.  [They were on sale for $30!  Steal.. I know!]  The outfit may have not cost alot but it made me feel like a million bucks.  [Cheeseball alert.]
Natalia and I invite you to join us each week for Copy Cat Closet.  Enter your email below to get the most amazing style inspiration sent to your inbox.  Then come back Thursday to link up and share your outfit with the us.  We'd love for you to join!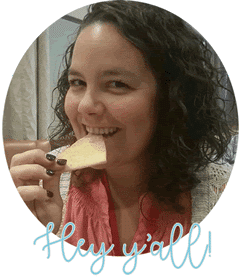 Hey y'all!I'm Kelley. I'm a recipe making, picture taking, coffee drinking momma to 3 crazy kiddos. Join me as I share our family favorite dinners and my copycat coffee drinks too!