The graphic tee!  [Also known as half of my closet.]  I was excited for this challenge and knew what graphic tee I was going to wear.  The tee was the easy part.. the whole lower part of my body struggled with this challenge.
If your new here [howdy!] each week the amazing ladies over at Ma Nouvelle Mode send out an inspiration email and then we copy it by shopping our closets.  Write a post about it, link it up, browse each others outfits and repeat each week.  [Wash, rinse, repeat.] – And yes I did just copy this whole paragraph from last weeks post.   Dont judge.
So here is what Natalia gave us to copy..
I know friends.. I know.  Gorgeous.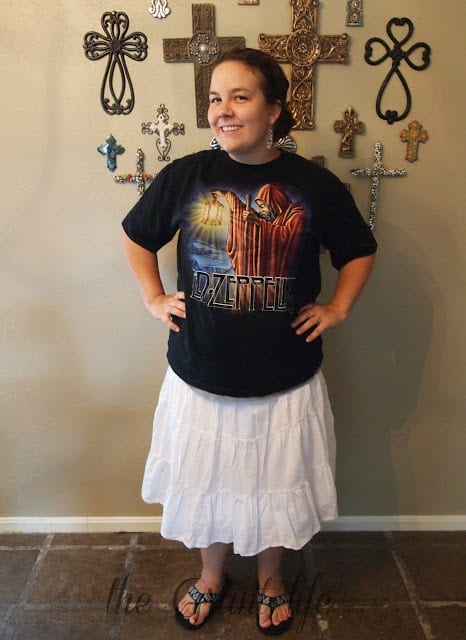 Copied!  Kinda.  I couldnt find my skirt [it was hiding in my closet] and then I spent like 15 minutes trying to find some shoes that would rock this outfit but nothing worked.  My mom [aka my photographer] told me 'Kelley, put your flip flops on!  They are you and they look fine.'  And she's right.  I wear flippy floppys a lot and even though Im trying to copy an outfit I still have to be me.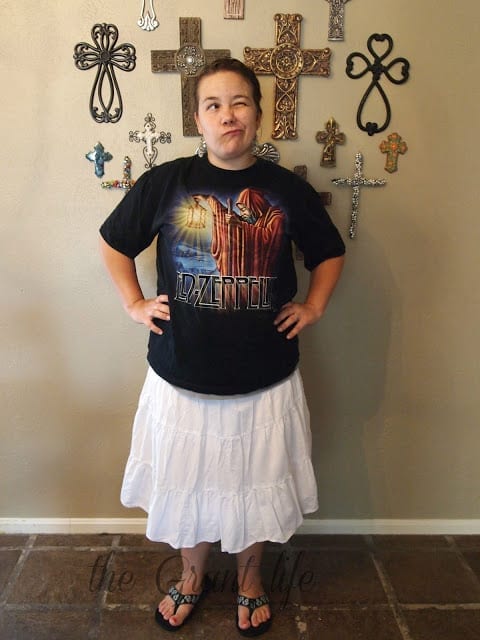 Shirt – Stole from hubs // Skirt – Too old to remember // Shoes – Reef
Yup.. just gotta be me.  In my head this outfit was a lot cuter but it was really comfy.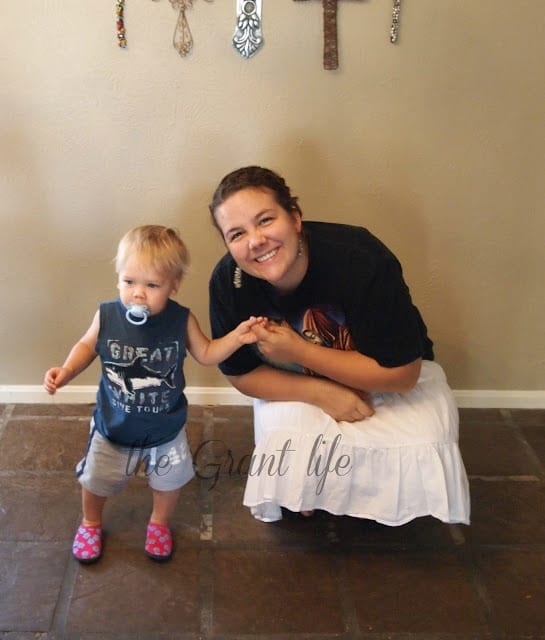 My photo shoot was interrupted by this adorable little guy.  Dont be jealous that hes rocking his sisters pink water shoes.  Boys got style.  
After seeing these pictures I know you wanna join in the fun, right?!  If I can rock a Led Zeppelin tee and boho skirt.. you can too!  I pinky swear.  If you want in on the inspiration, just put your email in that little box and come party with us each Thursday!
-[Lovely September Sponsor]-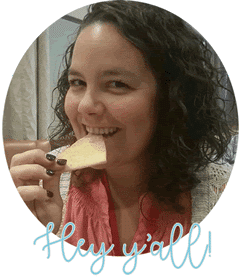 Hey y'all!I'm Kelley. I'm a recipe making, picture taking, coffee drinking momma to 3 crazy kiddos. Join me as I share our family favorite dinners and my copycat coffee drinks too!