Its a good day, friends!  Today sign up day for the Creative Exchange – a handmade gift swap!  I love seeing people's creative side and I am so excited for this swap! [Lots of exclamation points – a sign of true excitement!]  Check out all the details below.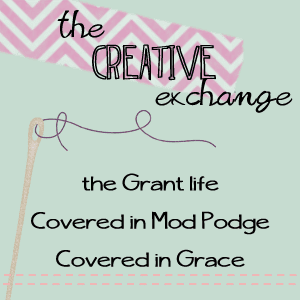 What is The Creative Exchange?
Its a chance to make a new friend and exchange hand-made goodies.  Talk to your swap partner through emails [or tweets or facebook] and find out what you think they would like to receive.
When are the sign ups?
Sign ups begin today and will run for one week. All participant entries must be received by 10pm CST on Friday, March 8th.
How do I sign up?
To sign up, send an email to Michaela at: [email protected]
Be sure
 to put
"The Creative Exchange-Sign Up"
in the subject.
[Please include your first and last name, your blog name, and blog url in the email.]
When should I mail out my package?
All packages must be postmarked 
no later than
March 29th.
When is the big link up?
What are the rules?
* That this is an exchange made to build friendships. You should be getting to know your partner.
* US residents only
* Signs ups happen by emailing
[email protected]
no later than 10pm CST on 3/8. The email must have "The Creative Exchange" in the subject line.
* Follow all three blogs
* Must be mailed by 3/29
* Link party on all three blogs on 4/1
* Handmade goods or crafting supplies
* Don't need a blog to participate
Just to recap dates:
3/1 Sign up
3/8 Deadline to sign up
3/29 Deadline to mail
4/1 Party to share what you made/received
Swaps are really fun and you make such great friends in the process!  I hope you'll sign up and join the Creative Exchange!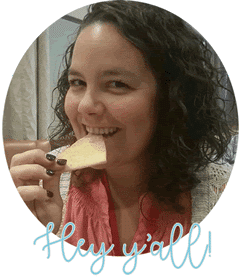 Hey y'all!I'm Kelley. I'm a recipe making, picture taking, coffee drinking momma to 3 crazy kiddos. Join me as I share our family favorite dinners and my copycat coffee drinks too!