Woohoo!  Its another week of Copy Cat Closet!  We took a few weeks off during the holidays but we are back and have an amazing co-host.  Alissa from Rags to Stitches is showing us how to mix it up.
Alissa rocked the multi pattern and color theme.  And she had some fabulous weather in sunny California to work with.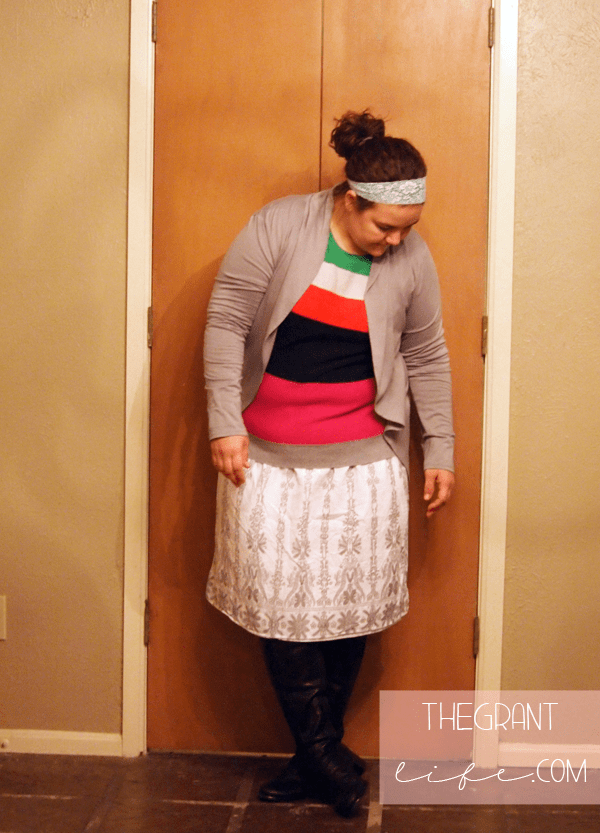 It was raining and 40 degrees when I took my outfit pictures.  So inside pictures it is, y'all.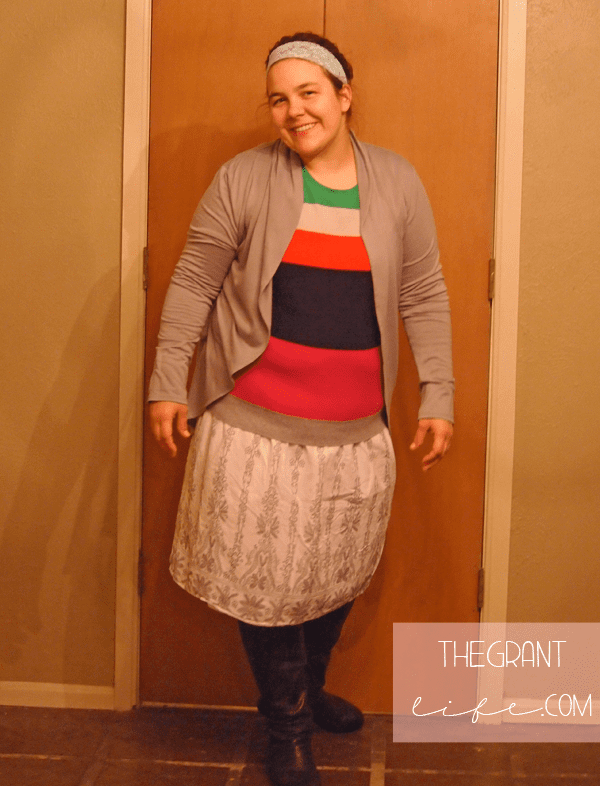 Skirt – Kohls // Stripped Sweater – Gap // Grey Sweater – Kohls // Boots – Nine West
Anyone love to rock second day hair as much as I do?  Toss on a fancy headband and no one will ever know.  [Except y'all.. now y'all know.  Shhhh.]
Did you create something with this weeks inspiration?  Or do you have an awesome outfit post from this week?  Link it up below!  Natalia and I will pin our favorites.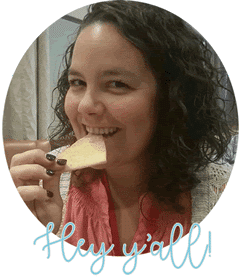 Hey y'all!I'm Kelley. I'm a recipe making, picture taking, coffee drinking momma to 3 crazy kiddos. Join me as I share our family favorite dinners and my copycat coffee drinks too!