I am so excited to be partnering with Brooke and Michaela for our second handmade swap – the Creative Exchange!  This is the perfect way to make new friends and score some handmade goodies in the process.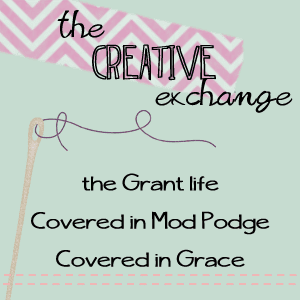 What is it?
Its a chance to make a new friend and exchange handmade goodies.  Talk to your swap partner through emails [or tweets or Facebook] and find out what you think they would like to receive.
When are the sign ups?
Sign ups begin March 1st and will run for one week.  Check back next week for signup information!
Last year was so much fun and we loved looking at everyone's gifts.  Be sure to sign up next week, its going to be fun!