Todays guest is Heather from
High Heels and Scuffer Sneakers
.  She is just the sweetest thing and her site is so inspiring!  She is starting a 31 days to fit series this month and I cant wait to read it!  Because lets face it.. I need to kick start my secret diet ASAP!  Make sure you check her out. 
—
Hi Y'all! I am Heather from 
High Heels & Scuffed Sneakers
 I am so honored to be guest blogging for Miss Kelley. Her blog is precious and I am so grateful to be a part of something so wonderful! I live in Lexington, KY and blog about frugal living, marriage, faith and my attempts at being domestic. Recently, I attempted to make my Grandma Brown's Cobbler and thought I'd share that with you all today! This recipe is easy and super tasty!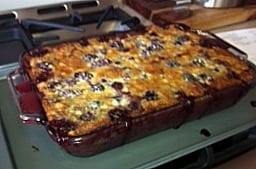 Ingredients:
1 Cup- Self Rising Flour
1 Cup- Sugar
1 Cup- Milk
1 tsp- Vanilla
1 Stick- Melted Butter
Fruit of Choice- We used blackberries
Method:
Butter Casserole Dish
Line Dish with Fruit
(Helpful hints- if using peaches, do not drain and if using apples, granny smith works best and if using berries,add 1/4 cup of sugar to the mixture)
Mix flour, sugar, milk, vanilla and butter
Pour mixture on top of fruit
Bake at 350 for 30-35 minutes
This tasty treat is perfect for cutting the winter chill! Enjoy! 
—
Thank you so much Heather!  You know how much I love dessert.. putting this on my 'to-bake' list for sure!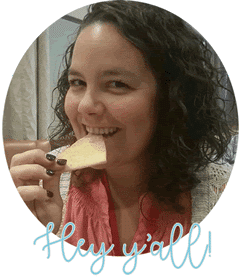 Hey y'all!I'm Kelley. I'm a recipe making, picture taking, coffee drinking momma to 3 crazy kiddos. Join me as I share our family favorite dinners and my copycat coffee drinks too!