Next week I will attending Blissdom in Dallas [insert squeal here!] and I am so excited!  This is my second blog conference [insert nerd squeal here!] and today Im going to share a few tips on what to wear to a blog conference. 
This is number one because you will be doing a lot of walking, sitting and moving around.  If you are uncomfortable – it shows.  Wear shoes that you've worn before and won't give you blisters.  Wear clothes that fit properly and show your sense of style. 
Yes, its nice to be trendy, but how many mullet shirts/dresses do you see in a professional setting?  If you take blogging seriously [and you must if you are going to a conference!] then you need to dress seriously.  And no that doesn't mean you have to wear a suit, just something that you would wear to say, a job interview. 
Now take all the above and put your own unique spin on it.  If your style is basic, throw on a statement necklace or some earrings.  My style is pretty causal but my hair is its own creature.  Its an accesory of itself.  Remember, you will stand out in a postive way if you are comfortable, professional and confident. 
Have you ever been to a blog conference?  What did you wear?
Also, be sure to link up your fashion post from the week!  We love to see them!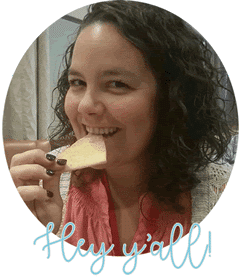 Hey y'all!I'm Kelley. I'm a recipe making, picture taking, coffee drinking momma to 3 crazy kiddos. Join me as I share our family favorite dinners and my copycat coffee drinks too!