Im so excited to be here for another week of Copy Cat  Closet!  Last week we were in
Michigan
and I wasnt able share an outfit with yall.  [Wah wah.]  I did have tons of fun with my family though and now Im back and full of super
awesome
goofy outfit pictures.  
If your new here [howdy!] each week the amazing ladies over at
Ma Nouvelle Mode
send out an inspiration email and then we copy it by shopping our closets.  Write a post about it, link it up, browse each others outfits and repeat each week.  [Wash, rinse, repeat.] 
This week our inspiration is color blocking:
Ah-maz-ing.  I know.  And here's my attempt..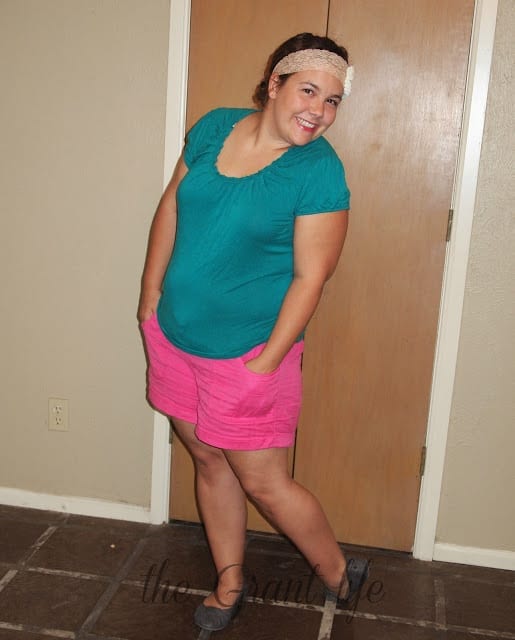 Im going to let yall in on a little secret.  Im a larger then life big girl.  [I could say its because I've had two kids but its really because I love food and I hate working out.]  So each week when I take these pictures I pick out the ones that dont show my double chin and my cellulite.  That is the real challenge each week.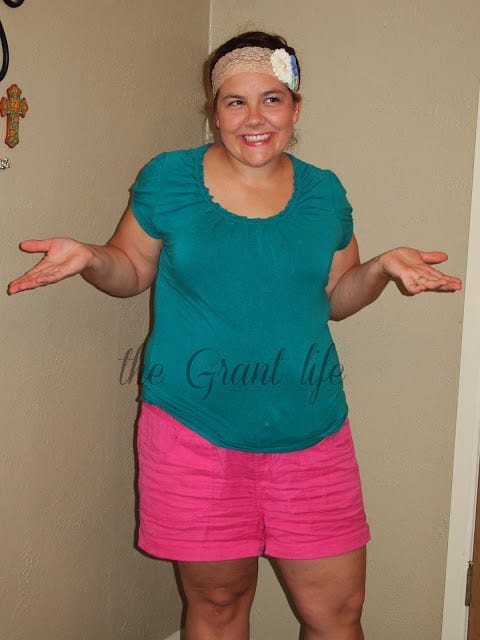 Shirt – Kohls // Shorts – Gap // Headband – loveables
I kinda love this outfit though.  I snagged these shorts from the Gap outlet while I was in Michigan last week and I think I've worn them 3 times already.  So comfy, so light and less then 10 bucks.  [Holllla! And yes.. I do say holllla in real life.  Fun fact.]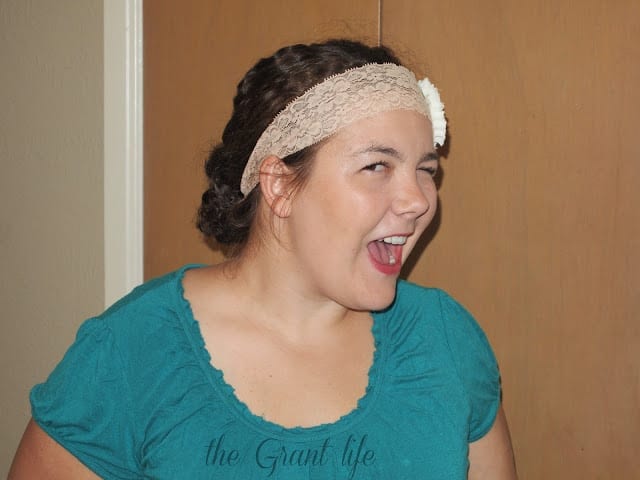 Im not sure what this picture is suppose to be showing.. but its funny and Im keeping it.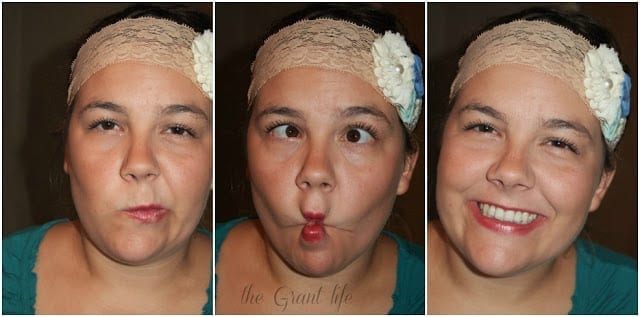 The inspiration for our hair was to use a headband and for our makeup we were to suppose to wear a bold lipstick.  The headband was easy, but the lipstick.. not so much.  I didnt even think I owned any lipstick let alone a bold color.  So I think I get bonus points for actually wearing lipstick.  [No?  Dang it!]

I know you want to join in the fun.. so enter your email address in the box below and jump on the cool kid bandwagon.  [Because clearly Im the coolest of them all.. duh.]
-[Lovely August Sponsor]-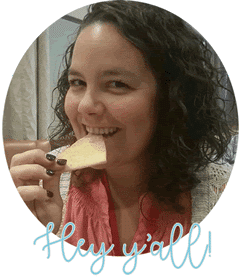 Hey y'all!I'm Kelley. I'm a recipe making, picture taking, coffee drinking momma to 3 crazy kiddos. Join me as I share our family favorite dinners and my copycat coffee drinks too!