Hi friends! I've teamed up with Natalia from
Ma Nouvelle Mode
to bring yall a fun new series!  Each week Natalia will email out some style inspiration and I am going to humbly attempt to copy it.  Outfit, hair, shoes.. the whole thing.  Were calling it '
Closet Copy Cat'.  
Pretty clever huh?  Ha!
So here is Natalia's inspiration:
Gorgeous!  My first thought was.. I want those shorts!  But the whole point of Closet Cop Cat is you shop your closet and put together a similar outfit.. so no shopping for me.  Although I will find those shorts and buy them.  Pinkie swear.
And the hair:
Again.. gorgeous!  
And my version: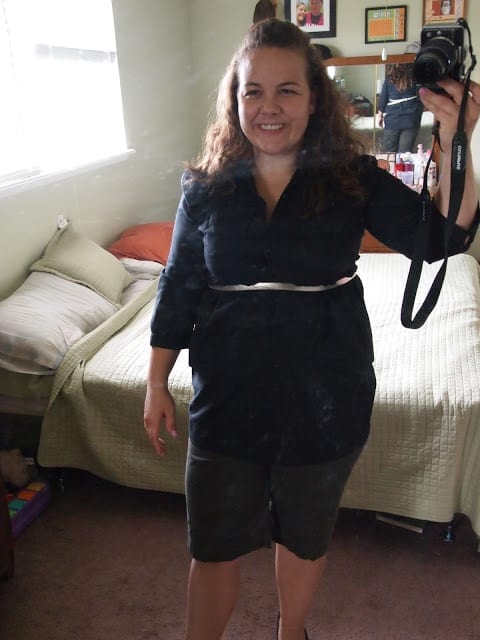 This is what I call real.  Kids toys under the bed, laundry in the corner, boxes and smudges on the mirror.  Clearly not a fashion blogger.  I tried to have my husband take pictures for me.. pffffffft.. fail. Love you honey.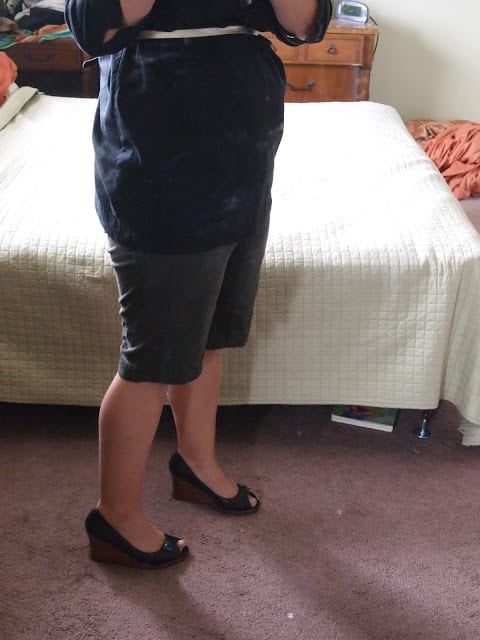 Shirt – Motherhood Maternity [For real], 
Shorts – Target, 
Shoes – The Loft, 
Belt – Kohls
[For the record.. I cleaned the mirrors.. not sure why they came out all smudgy.  Ahh well.]
I was really happy with how cute this outfit turned out.  I knew I wasnt going to be able to copy the shorts but found a similar shirt and shoes for the outfit.  I threw in a belt for a little contrast.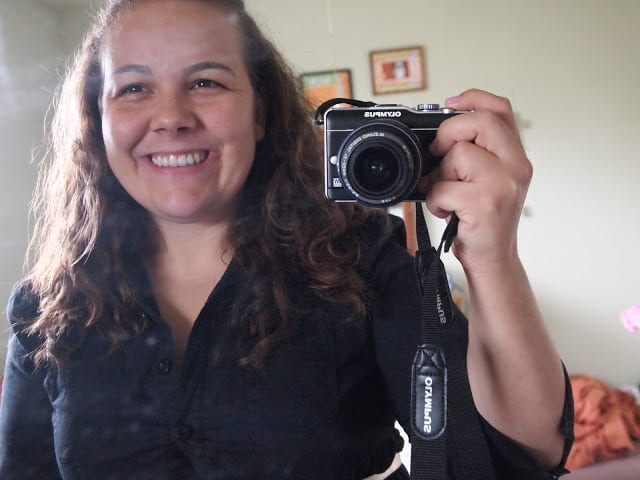 Makeup – mother nature and some mascara.  I went pretty basic on the makeup.. like I didnt put any on basic.  I love the summer because I can go to the beach, get a little tan and ditch my makeup.  And my hair?  Well I slept in a bun and pulled it up in front.  I really love Natalia's hair.. but there was no way I was going to put a straightener anywhere near me when its 97 degrees out.  So I went.. natural. Im starting to see a theme here.  
When I put on this outfit I was instantly happy.  I felt confident and was excited to wear it out today.  Minus the shoes.  I stubbed my baby toe on a box yesterday and there was no way I was squeezing it into those wedges for an extended period of time.  Real talk friends.  
Do you want to get in on this awesome new series?  Sign up below to have a new outfit emailed to you each week.  Then starting next week we will have a Closet Copy Cat link party for all to join!  So grab a button.. sign up and lets get stylin'!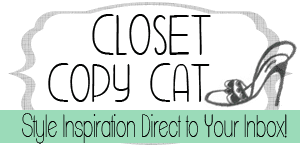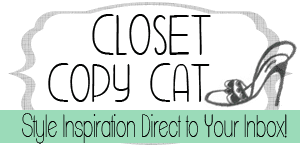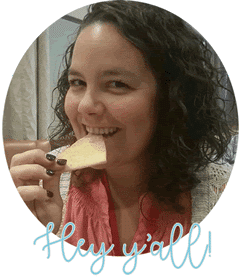 Hey y'all!I'm Kelley. I'm a recipe making, picture taking, coffee drinking momma to 3 crazy kiddos. Join me as I share our family favorite dinners and my copycat coffee drinks too!