This zucchini bread (with amazing crumb topping) is perfect for breakfast or dessert!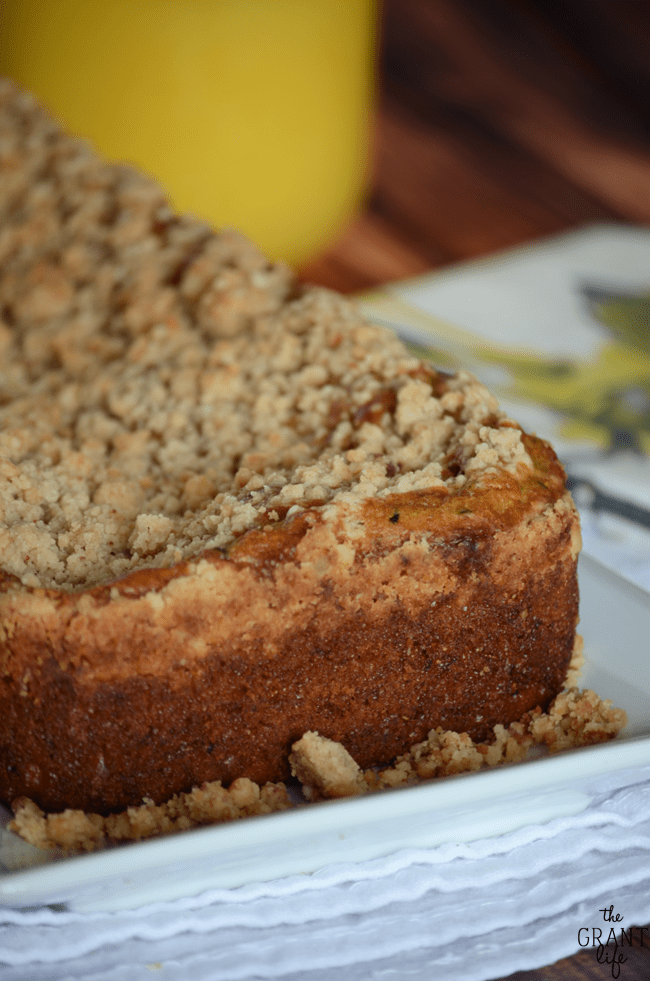 Yesterday Ryley turned 5. I thought I would be sad and pouty the whole day, but I didn't have time for any of that. I had to cater her lunch party at school (see – I had to pick up Papa John's pizza) and then I spent a few hours working on her birthday cake. She requested Shopkins party with a Cheeky chocolate cake (one of the characters) so I made a practice cake yesterday for her before the party.
I'm not saying I'm a cake decorator (see – I'm not at all. ever.) but it turned out pretty good.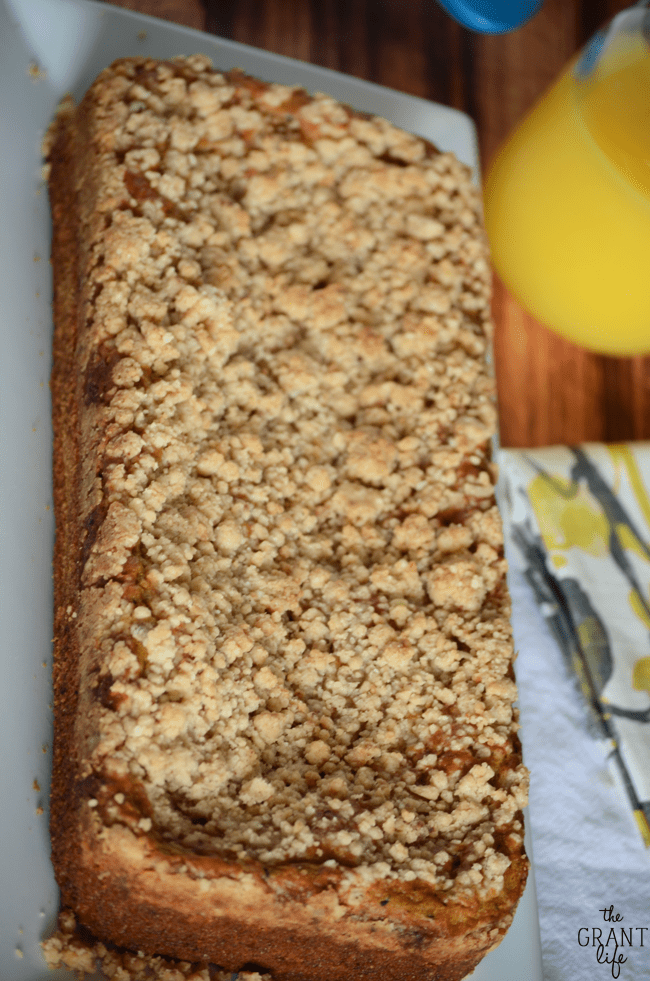 Also, Ryley thought that turning 5 meant that none of the rules applied to her anymore. She was free of the rules and could do anything she wanted. Example. We went to Target and she told me "I'm 5, I don't have to get in the cart. I don't have to get in the cart ever again." Whoa girlfriend. Whoa.
I'm not sure that's the case, but since it's your birthday you can walk with me through the store.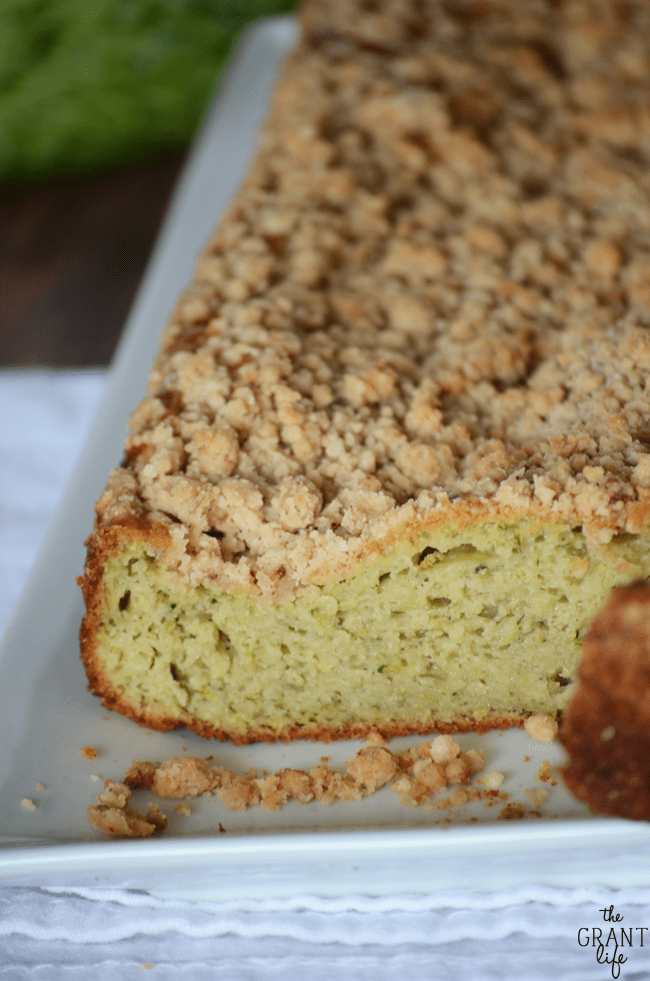 She proceeded to throw every toy in arms reach into the cart. She declared all the toys were hers because it was her birthday. She wanted everything. Play doh, Littlest pet shop, My little pony, Shopkins. Whatever she could toss in the cart before I could stop her, she wanted. She also thought that it was like Christmas and every house we went to (even if we left and came back) had more presents for her. She thought turning five was present-palooza.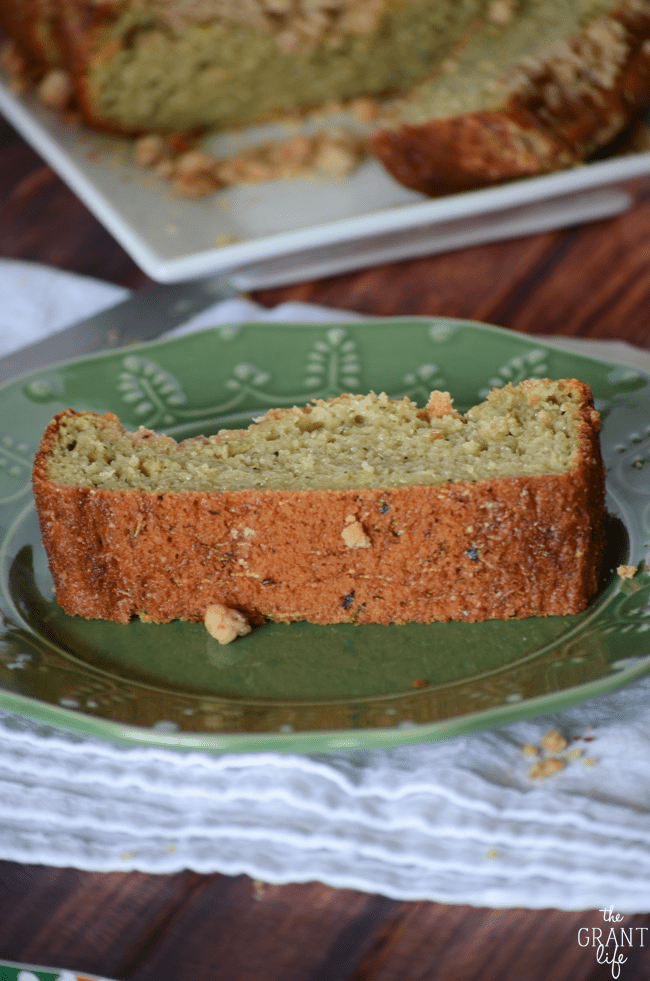 She had dance and then we were going to go out to dinner to celebrate. We asked her where she wanted to go for dinner and she said "I want a grilled cheese from Whataburger." Well, ok then. Are you sure that's what you want? Fast food? Yup. She wanted a grilled cheese and chocolate milk for her birthday. Because she's five. And apparently that's what 5 year olds eat for celebration dinners.
Who knew.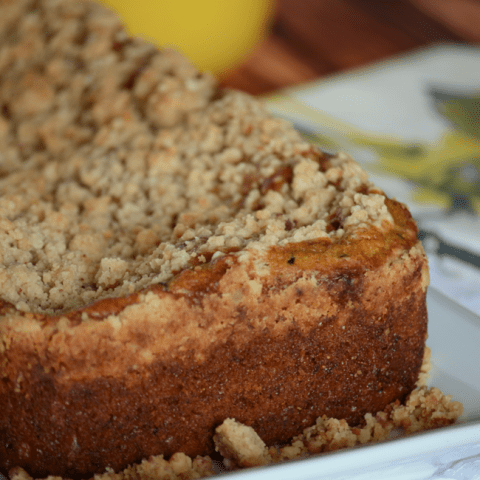 Cinnamon Crumb Zucchini Bread
Ingredients
Bread:
1 1/2 cups all-purpose flour
3/4 cup sugar
2 1/4 teaspoons baking powder
1/2 teaspoon salt
1/2 teaspoon ground cinnamon
2 large eggs
1/3 cup vegetable oil
1 1/2 cups shredded zucchini
Crumb Topping:
1/2 cup powdered sugar
1/2 cup flour
4 tablespoons butter, melted
1/2 teaspoon cinnamon
Instructions
Preheat the oven to 350 and spray a loaf pan with cooking spray.
In one bowl mix together the dry ingredients - flour, sugar, baking powder, salt, and cinnamon.
In a separate bowl, whisk together the egg, shredded zucchini and oil.
Pour the wet ingredients into the dry and mix until incorporated.
To make the crumb topping, mix the powdered sugar, flour, butter and cinnamon together. Crumble it using your hands once it comes together.
Pour the batter into the prepared pan and sprinkle the crumb topping on top.
Bake for 1 hour - 1 hour and 30 minutes. (Or until a toothpick comes out clean)
Let cool completely.


Like this easy recipe? Be sure to check out: