I was really excited to go to church this past Sunday because we are having a vacation day camp and I am the outdoor activity coordinator and I was going to present my ideas to the committee.  We loaded up the kids to go and as I'm getting in the drivers seat my husband says "Someone's been in here."  I look down on my seat and everything from our center console is scattered all over the front seats.  I dont think too much off it since I dont keep anything of value in the car and we put it all away and head to church.
About a mile away I think "Where was the last place I left my wallet?" and start to have a mini panic attack.  While driving I reach back to feel around my purse for it.  I start to panic even more as I cant seem to find it by just touch.  My husband notices what Im looking for and suggests we go home to make sure I left it at the house. As hes pouring out my purse Im going over the places I normally leave my wallet.  Computer desk, nope, entry way, nope, dining room table, nope, bedroom, nope.  And then I remember where I left it.
I left the baby and my purse at home with Ryon Friday to go get Ryley from daycare.  I took my wallet with me and before I went into the school I put it in the center console, locked the car and forgot about it.  A sudden calm comes over me as I realize that someone has stolen my credit cards, debit cards, drivers license, rewards cards and various other items.  I dont do anything for a few minutes.  Just sat and thought who had the nerve to come up to our townhouse, break into our car and take something that didnt belong to them.
I checked every account and nothing had been used that night or even the next morning.  For some reason this frustrates me more then anything; why steal my money and then not use it?  I dont give them the chance though and cancel all my cards.  Im still in the process of getting my new cards in the mail, but that doesnt bother me.  What that person took was more then my wallet it was my idea of safety.
I live on a cul-de-sac full of other townhouses that I never really paid much attention to prior to this.  Now I look at every house when we drive by and think every person I see outside could have my things.  I check the gutters to see if I recognize something that was once mine.  I make sure to nag my husband about locking every door and double locking the cars.  I constantly check on my daughter who sleeps in her own room.  That will take longer to get over then the actual break-in.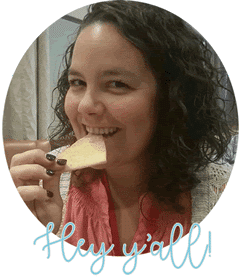 Hey y'all!I'm Kelley. I'm a recipe making, picture taking, coffee drinking momma to 3 crazy kiddos. Join me as I share our family favorite dinners and my copycat coffee drinks too!